Ray Pereira & Nisho Fernando Have A Number 1!
It's official! 'Magazines' is Sri Lanka's most demanded and most played Home Grown single on YES101!
This is a second number 1 for producer Nisho, who previously shared a number 1 with Antoinette Wheelan (Music In My Soul) & as for Ray Arnon from Chimp Trip, it's his first.
Here's the single in case you are not familiar with it
The breaking & interviews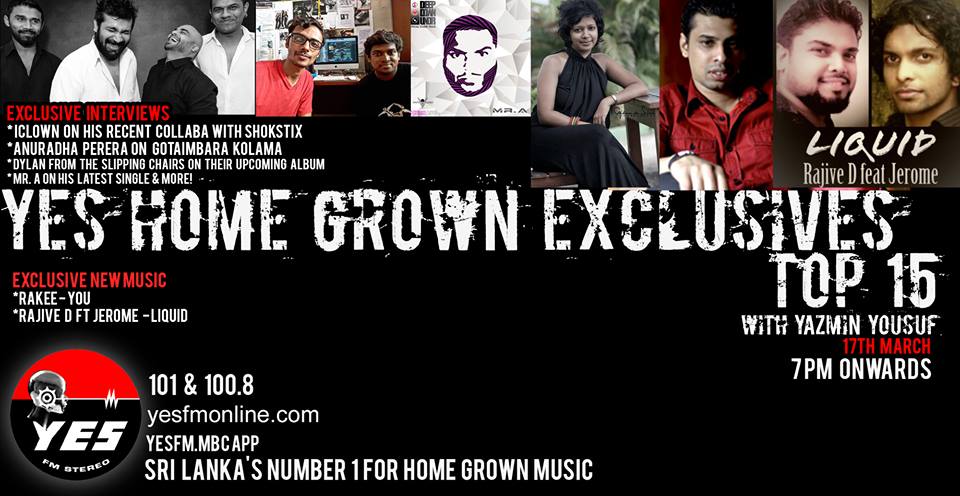 Here's the countdown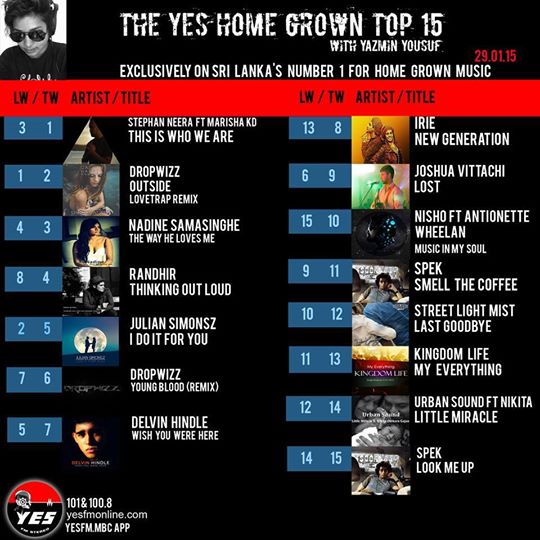 This Sinhala Rock project by Mihindu Ariyaratne (ex Nemesis) is a pretty tight one, checked out his video yet?
Singer Shavi is back with this cutesy take of Justin Beiber's holiday favorite 'Mistletoe'.
Written & Directed by Karthikan & Harry Haran comes this all new short movie that stars rapper & producer GK, alongside Sanju Sasha & Junior Sabhinash.