Ray Pereira & Nisho Fernando Have A Number 1!
It's official! 'Magazines' is Sri Lanka's most demanded and most played Home Grown single on YES101!
This is a second number 1 for producer Nisho, who previously shared a number 1 with Antoinette Wheelan (Music In My Soul) & as for Ray Arnon from Chimp Trip, it's his first.
Here's the single in case you are not familiar with it
The breaking & interviews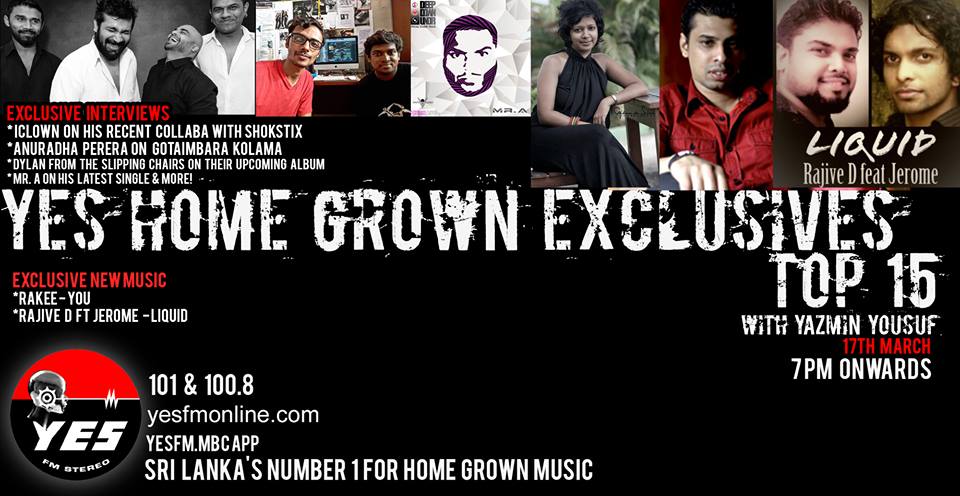 Here's the countdown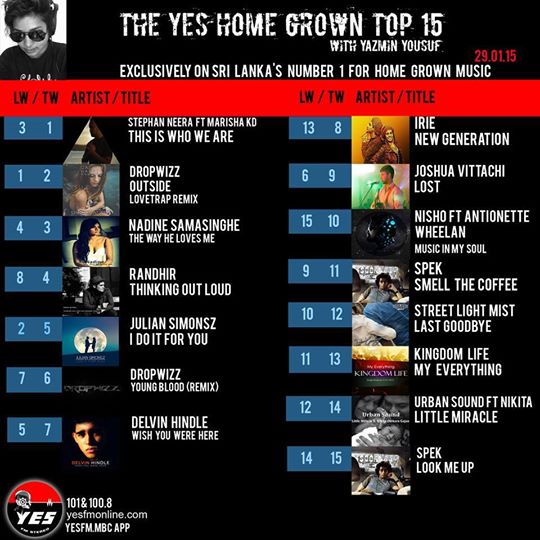 Lucky India got to see them debut "Our Beautiful Decay" which is off the upcoming album, check out the footage here:https://www.facebook.com/photo.php?v=792852084062025 Big up to Aabhishek for the footage!  
After one week on the countdown, this singer/songwriter & the frontman of The Drift band shoots straight to number 1 with his solo effort 'A Place Called Home'. Here's the
JP Lantieri – 'Pinot Grigio' Ep is out on beatport and this one contains a few interesting remixes including one by islander Dilee D. Click here for the beatport link