New Music Alert – Ashanthi
She's got new music coming out pretty soon and as far as we know it might not be from her international cross over album "Rock The World" (recommended buy) and the premiere would be on YES101.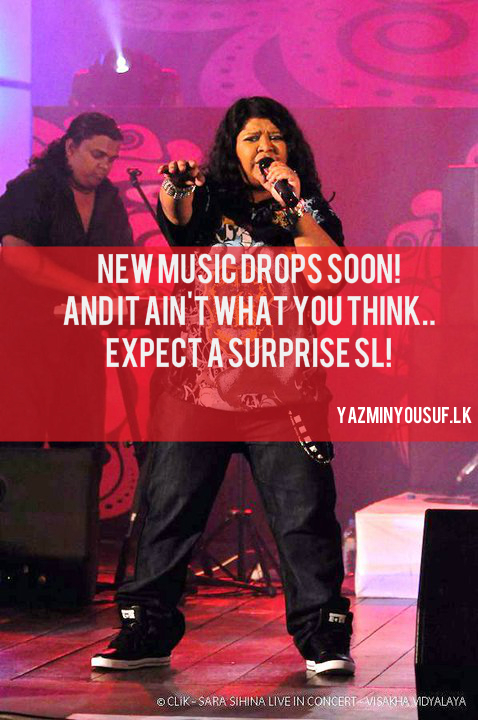 follow her on fb
and this one cuts it better than his Chill Step take on "Young & Beautiful" by Lana Del Ray. This Trance Step remix of Avicii's "Let Me Show You Love"
The last time we heard from rapper Spike was 3 years ago when he dropped his single 'I Wonder' with Hary Nair. He's back with this comeback single/video 'Gritty' and
And the first drop for the Sinhala & Tamil New Year is by producer Yaka, and this continuation of his 'Rabana' single is nothing short of too awesome!