Rakee Scores His First Number 1
His radio debut single 'You' hit the top spot last night on Sri Lanka's Biggest Home Music Countdown : The YES Home Grown Top 15 with yazmin yousuf. And while he's yet to have the single up on the interwebs, you can check out of his other production efforts here.
Here's the countdown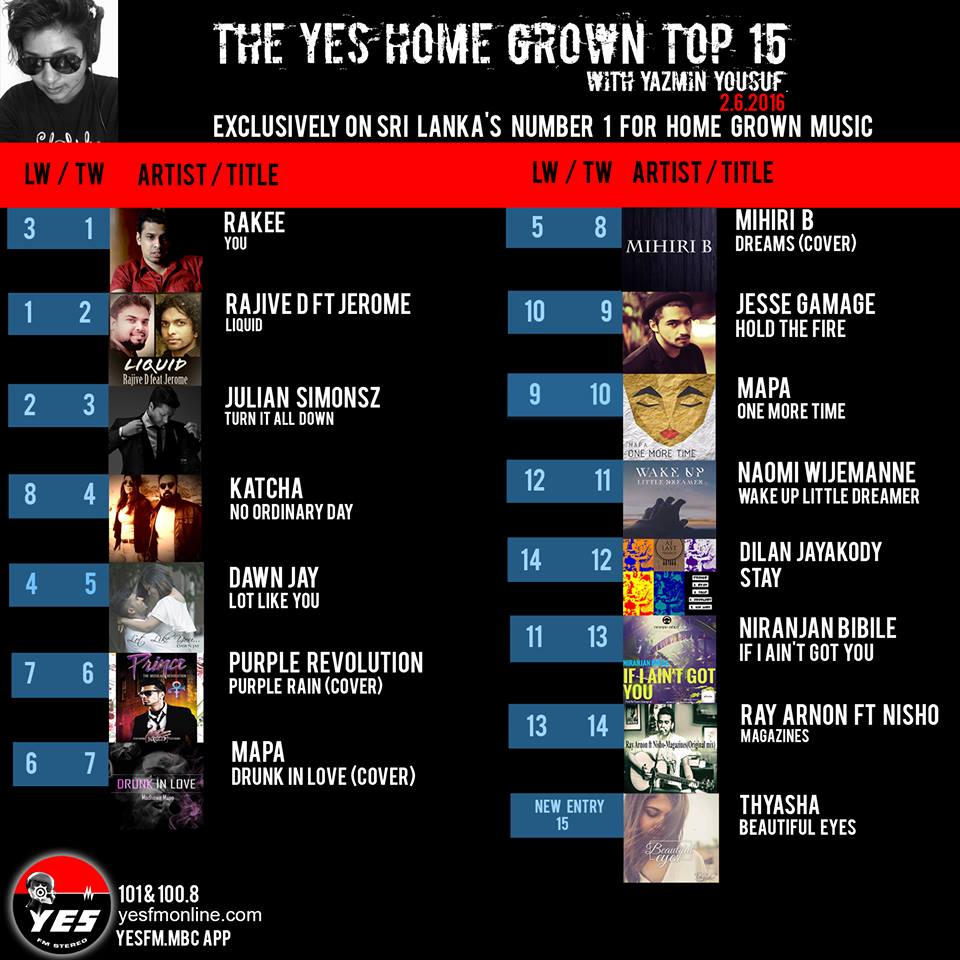 Here's what went down last night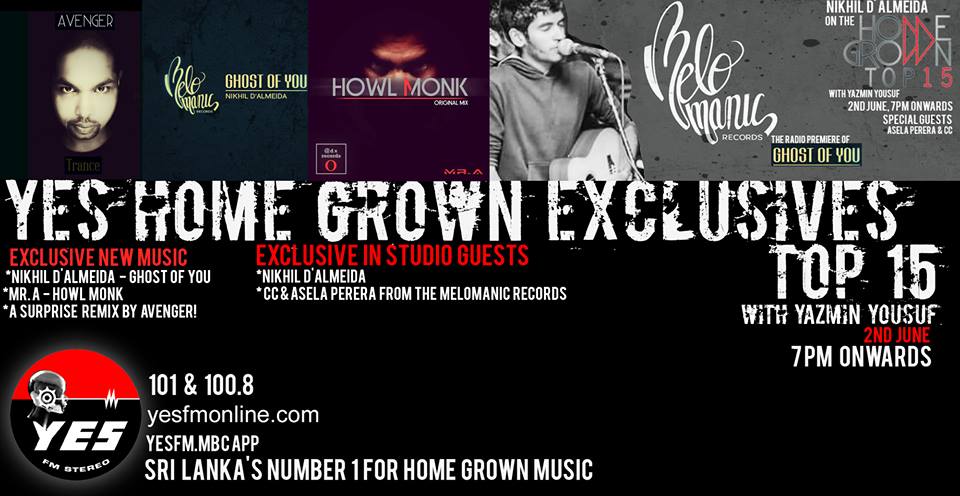 we love videos like this cuz it just shows much effort goes into producing a single track. Yes, the rantha we know records in his bed room and we're proud
There's something about this track that says Friday and Fun..our pick for today is by Akram and was a number 1 single on The YES Home Grown Top 15 at
Here's a take of that classic 'Mal Pan Podak' by Kandy based Sandun Ratnayake.