Pre-Order Your Copy Of "These Years" By Asela Perera
Here's all you need to know about ordering what is easily one of the best albums of this year! await our review of it..till then, here's how you can order your cop and remember there's a limited amount of em.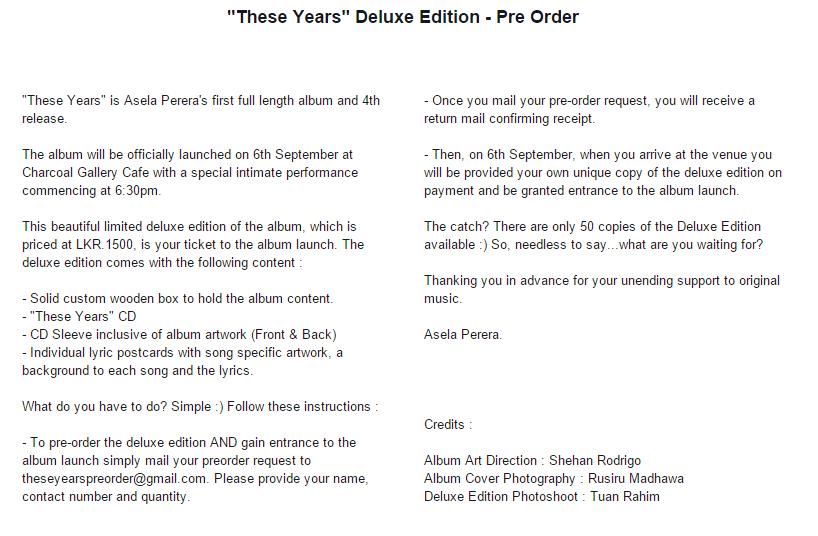 that's a pretty strange name for a dude, Almond (almand)..either way EDM City's Daham's MashUp "Rift On Top Of The World" gets featured on his podcast and the last 15
Now this collaba with AJ Leon & Lil Shane sounds like something that Azim is not known for – creating club tracks. This should be interesting though when it drops.
called "KIll MySelf For MusiC" and they've got a pretty cool campaign to go with it too featuring names from the home music scene. we hear an almost drop and sense