Perera Elsewhere Releases "The Zap"
we love this track, its a finding rare and the sort of simple yet complex sonic avant garde that we all crave for…perera elsewhere is a name that's worth the download, tweet, post or even that spray paint mention anywhere you fancy.
SPIN.com even has her as one of the best 5 artists in November
http://www.spin.com/articles/5-best-new-artists-november-2013-physical-therapy-denzel-curry-hookworms-courtney-barnett-perera-elsewhere/?slide=1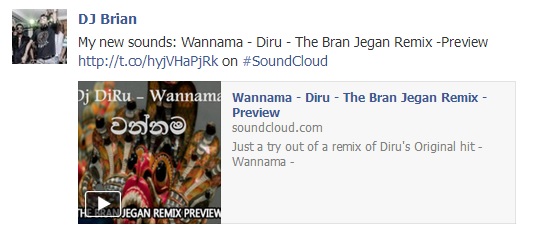 Producer Nigel Zilwa who was responsible for the very epic "Machang" is behind this interesting  track..the kind that would make you wanna go.."wait, the said what?" See how you dig
Madeesha Perera known as the frontman of Stringfield is here with his first solo single 'Nosalena Premaya'. This one has music and is mixed by Shalom Samuel.
Bringing in pure fire from across Asia is the Rap collective called Rap Machines and this one is just one pretty fierce offering. Call it a comeback of sorts and