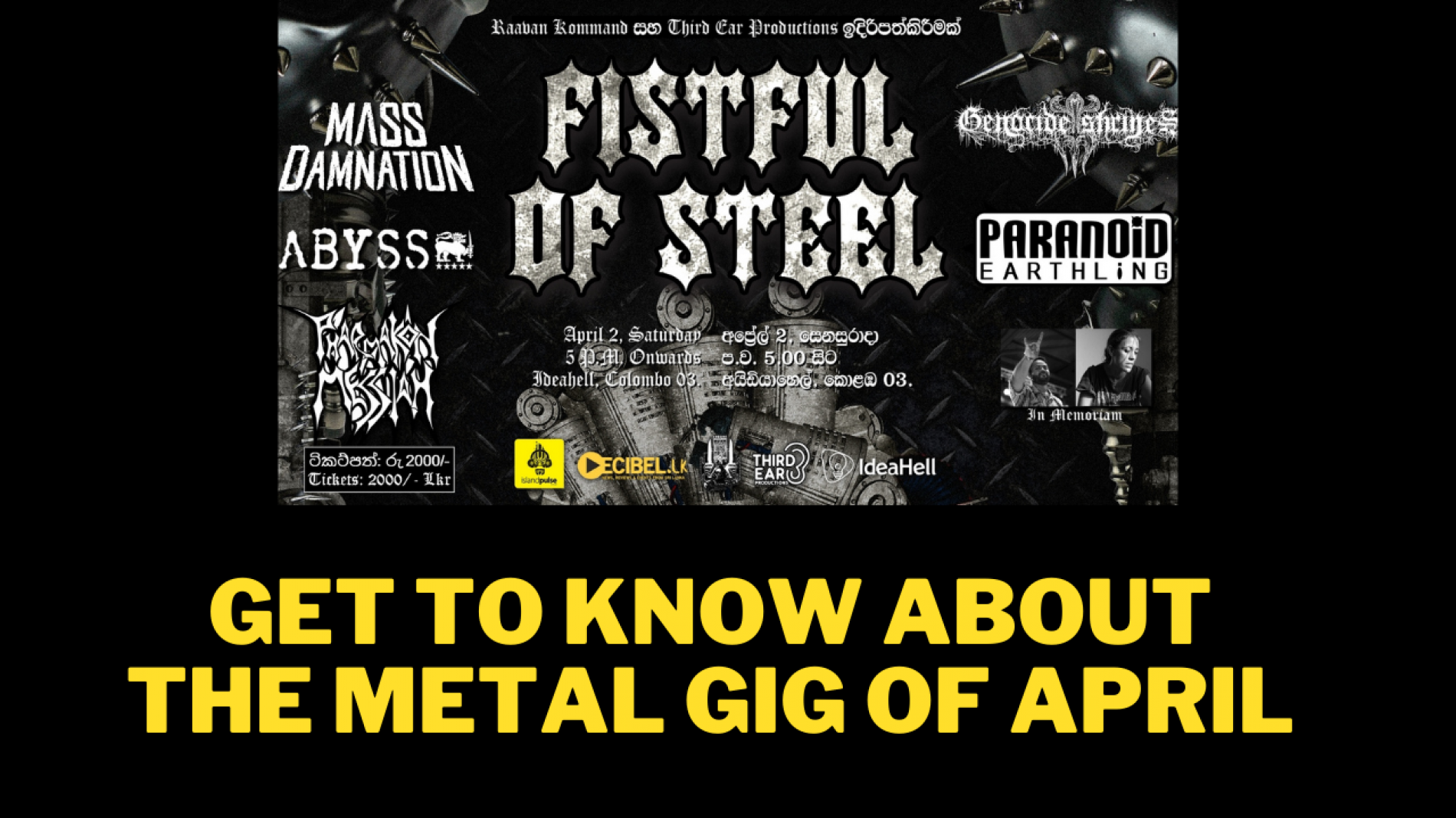 News : Get To Know About 'Fistful Of Steel' The Metal Gig In April!
After a hiatus of a few years, Colombo finally will experience a metal gig! Slated to be on the 2nd of April at Ideahell, this gig is a collaboration between Raavan Kommand & Third Ear Productions. Here's all you need to know about the gig, house rules, the lineup and more from Lahiru (Raavan Kommand & Thurshara (Third Ear Productions).
Released on the 7th of January comes this all new single by Sinhala reggae artist Prageeth Perera. Titled 'Ayubowan' this single is packed with realness from his everyday life.
Island King aka Jeff Rajasinghe is no stranger to the scene, having released a few songs quietly a few years ago (who remembers chill like a monkey?). Looks like he's
We think this is pretty solid stuff from producer Bo Sedkid and that neo soul name from home – Q; Their second collba sees them bring you more of that downtempo