News : BabeOnDaBeat & Josh Hit Number 1!
BabeOnDaBeat officially sees a second number 1 on the yes home grown top 15 as 'Reach Ya', his collaba with Josh hit number 1 on the countdown last night! Here's the single in case you're not familiar!
Here's the countdown at a glance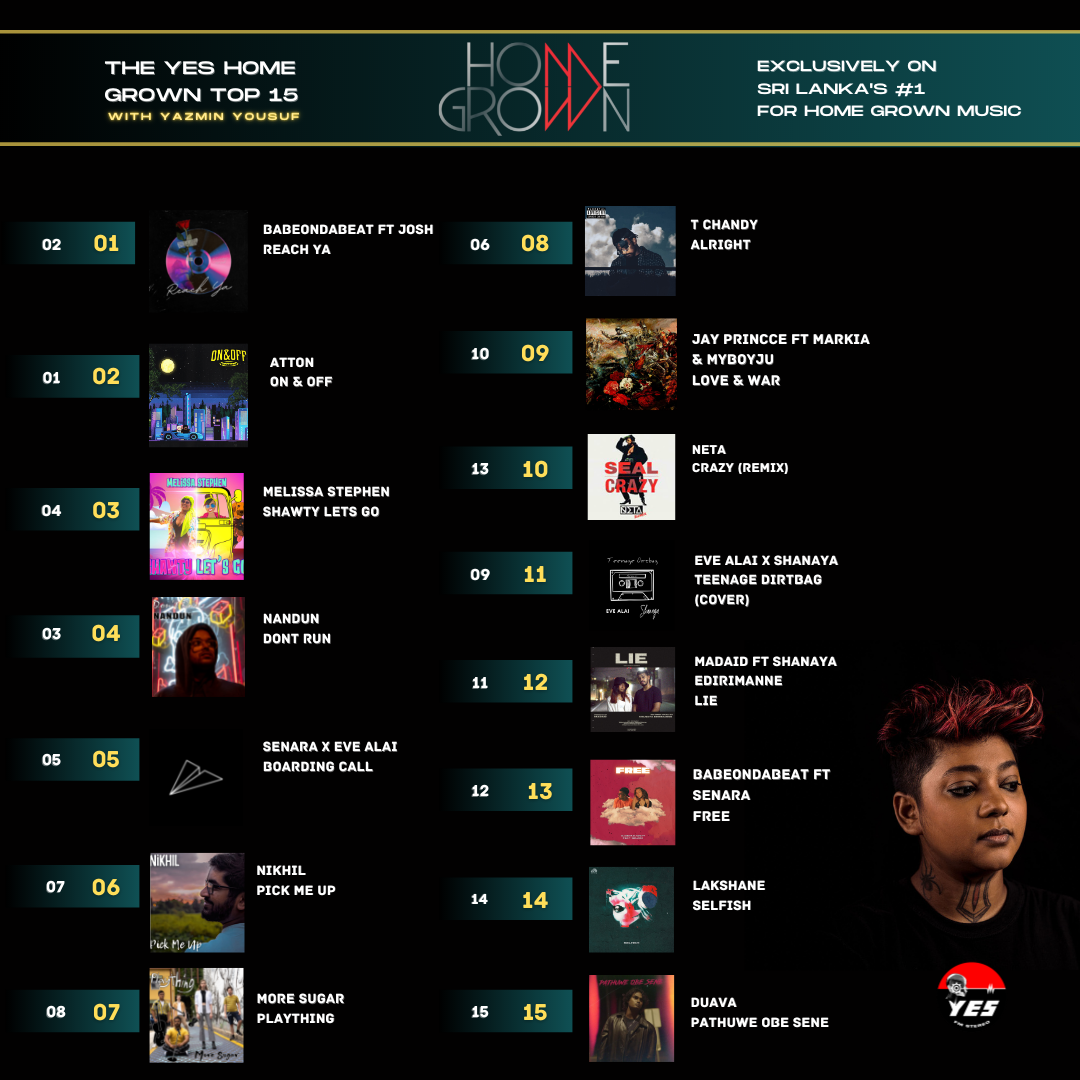 since the flyer has all the details you need, we're gonna keep it short n say – Go cuz its awsome seeing that bunch from MusicMatters play event page:https://www.facebook.com/events/232036273613724/?ref=25
Released last Friday, here's take 2 of Supun Perera's viral hit 'Mahamaya' minus the magic of the first version. This one is a much relaxed & soundtrack-ish take.
You might remember Akila from the bands Roadkill and WilliesJeep from the 2000's. The fella is back with a pretty neat guitar cover of Rookantha's classic 'Ukulata Mawath'.