News : Atton Is Back At The Top!
This 20 something singer hit number 1 all over again with his single 'Missing U', making it his second time at that big daddy chart position on the only local music countdown in the island – The YES Home Grown Top 15!
Here's the single in case you're not familiar
The countdown at a glance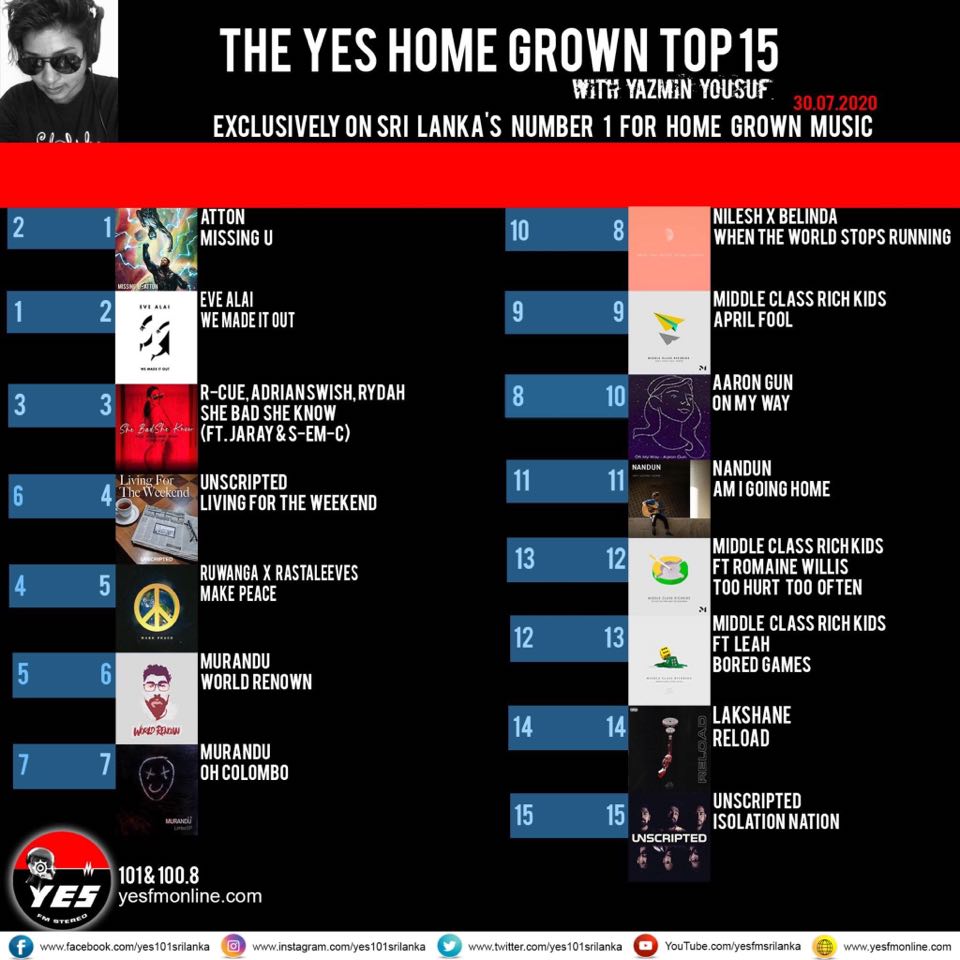 Its not everyday that you come across a collaba of this sort and we think this single is an absolute, must listen!
Now this is a very interesting cover…. Featuring vocals by Shermaine's sister Romaine, Producer & Dj Jay Joel delivers a very interesting single..a little more refining and we think this
and that is a new record set on the countdown as this Dj & producer has 4 demanded for singles on YES101 from his debut, Arugam Bay ..