News : Atton Is Back At The Top!
This 20 something singer hit number 1 all over again with his single 'Missing U', making it his second time at that big daddy chart position on the only local music countdown in the island – The YES Home Grown Top 15!
Here's the single in case you're not familiar
The countdown at a glance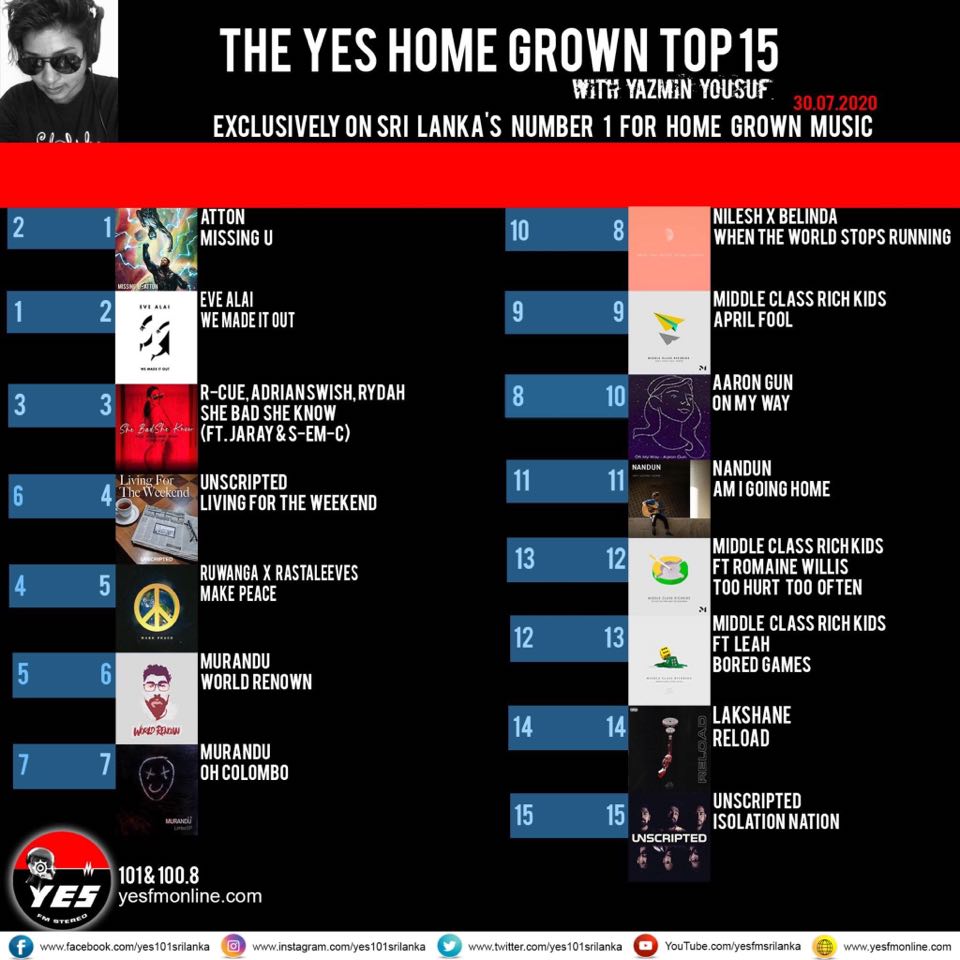 And his cover of 'Clocks' drops on the 16th of the month on platforms we all know..here's deets.
This special one off show was one part of the extensive WINGS Festival which was held on the 12th of November and we were there to capture a few moments when
We are loving this all new mashup by rapper Melissa Stephen and an Inn On The Green favorite – Viroshan! This one features a ton of hip hop classics with