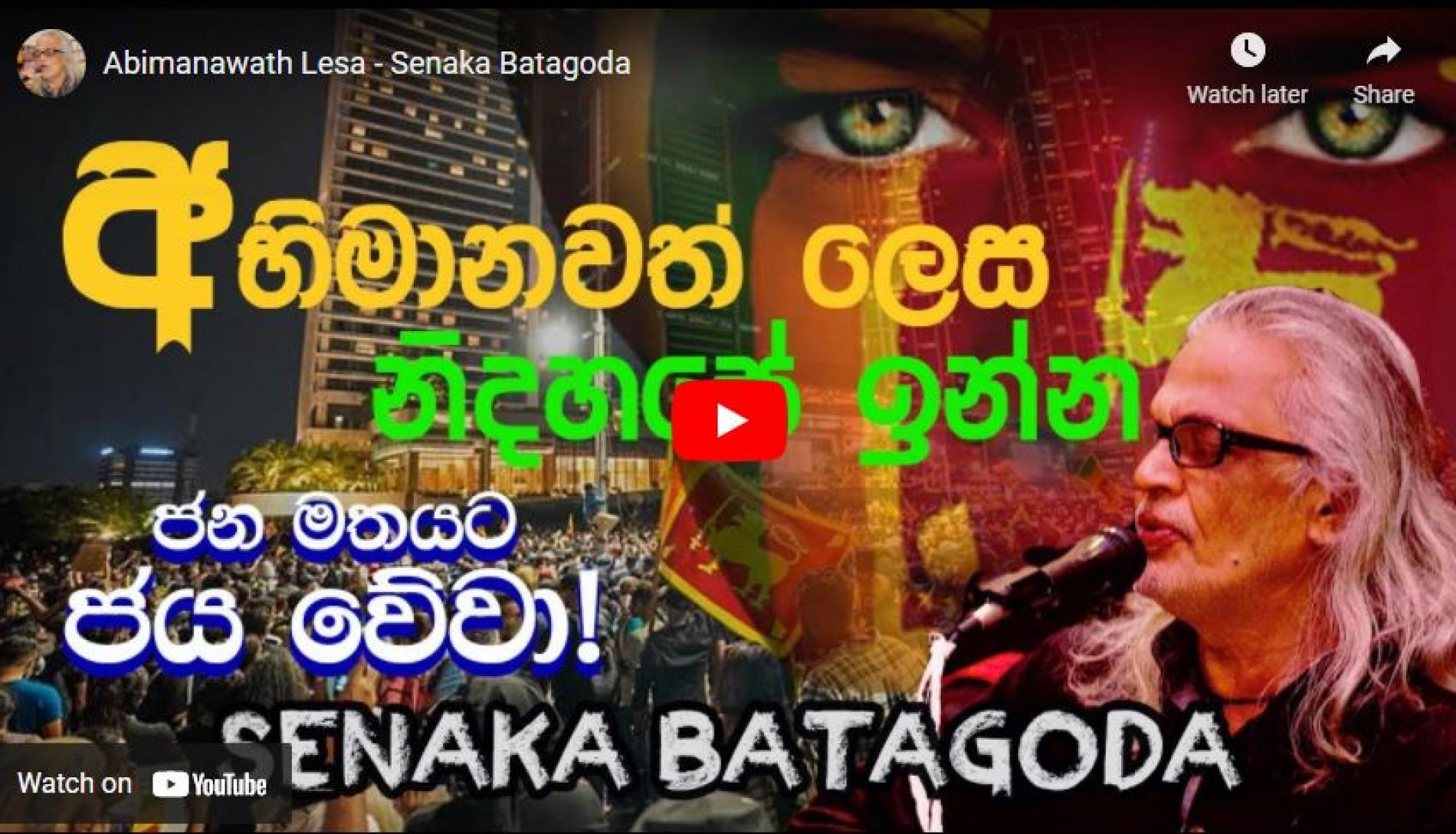 New Music : Abimanawath Lesa – Senaka Batagoda
Singer, songwriter and performer Senaka Batagoda is back with this all new song for 2022 Sri Lanka. A song of unity and motivation is 'Abimanawath Lesa'.
Cuz you are in for all that awesomeness that this live loop artist is known for…Spread the word yo!
A strong lyrical attack aimed towards the political scene of the country is this collaba by rapper RudeBoyRay & outspoken singer/songwriter Ajith Kumarasiri.
We think this is a pretty interesting take on Namal Udugama's classic by Tangalle's Pasindu Sachith..see how you like this Here's the original in case you've never heard it before