Naadha Gama Will Be On In Melbourne This October!
Lanka's all new concert series that features Methun SK, Ridma Weerawardana, Dinupa, Manuranga, Supun Perera & Dinesh Gamage will also see Dhanith Sri join them on this tour. Here's more deets for you!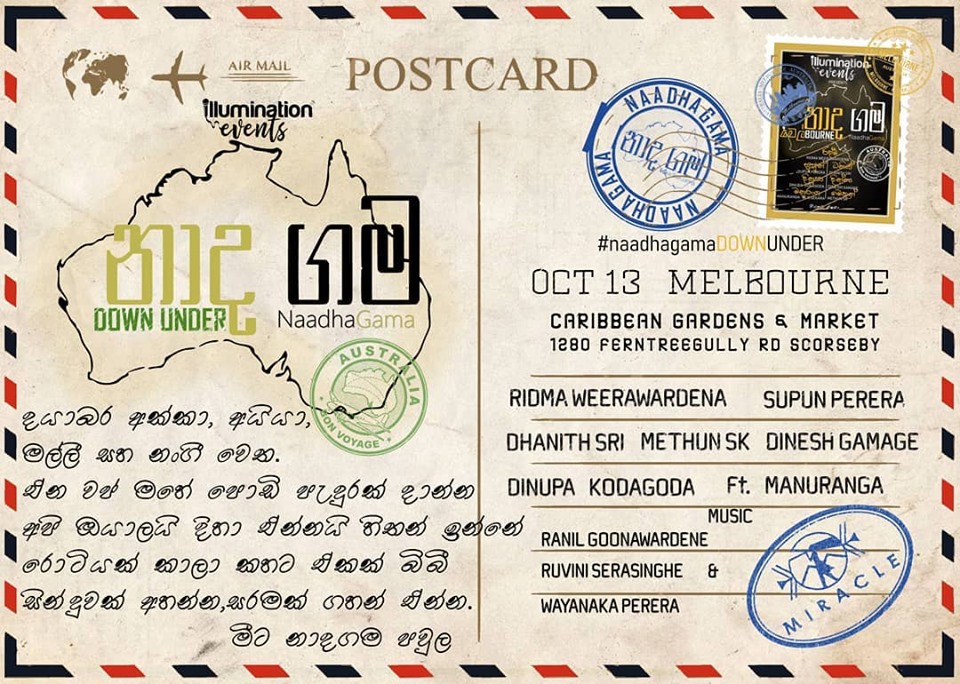 It's been no secret that Niranjan was gonna release his debut solo single but for now, here's all you get…a proper little taster before the big drop.
Canada based Dropwizz sure knows a thing or two about time management and productions, ask him how he manages to study and put out some amazing trap remixes on a
Their Daredevil's tribute remix is slated to drop as soon as the end of this week and while we're not given a date, we're guessing it would be on the world