MusicMatters Festival 2014
Unlike the previous years, there's quite a bit that's on this time around and we absolutely love the diversity spanning 4 days! A definite not to be missed and we will keep you updated on more info as we get it.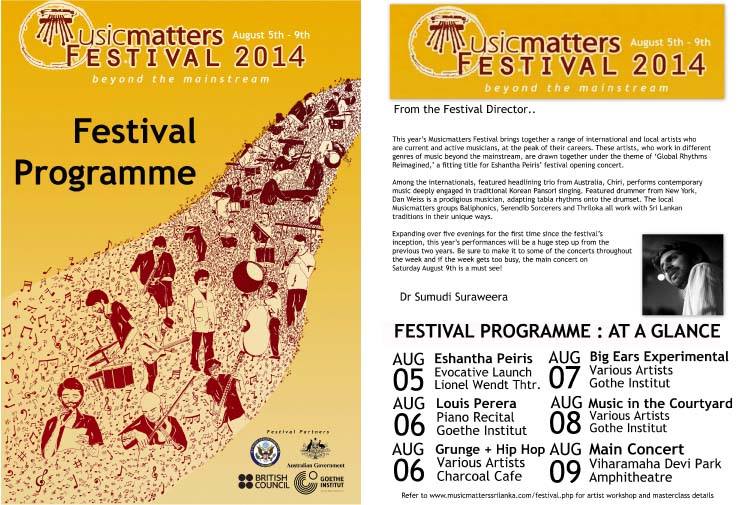 another fan of the song, is the very cool contestant of YES Superstar: Season 02: Taariq..see how you dig it!
Produced By Sandeepa & co produced by Dilu Beats, comes this all new single by Rapper Dilo called 'Karacola'. It's fun, and is the perfect must have on good time
Missed out on the last edition of Rock Saturday? Here's moments from the night and await more uploads in the near future. Dont forget to stay subscribed as we bring