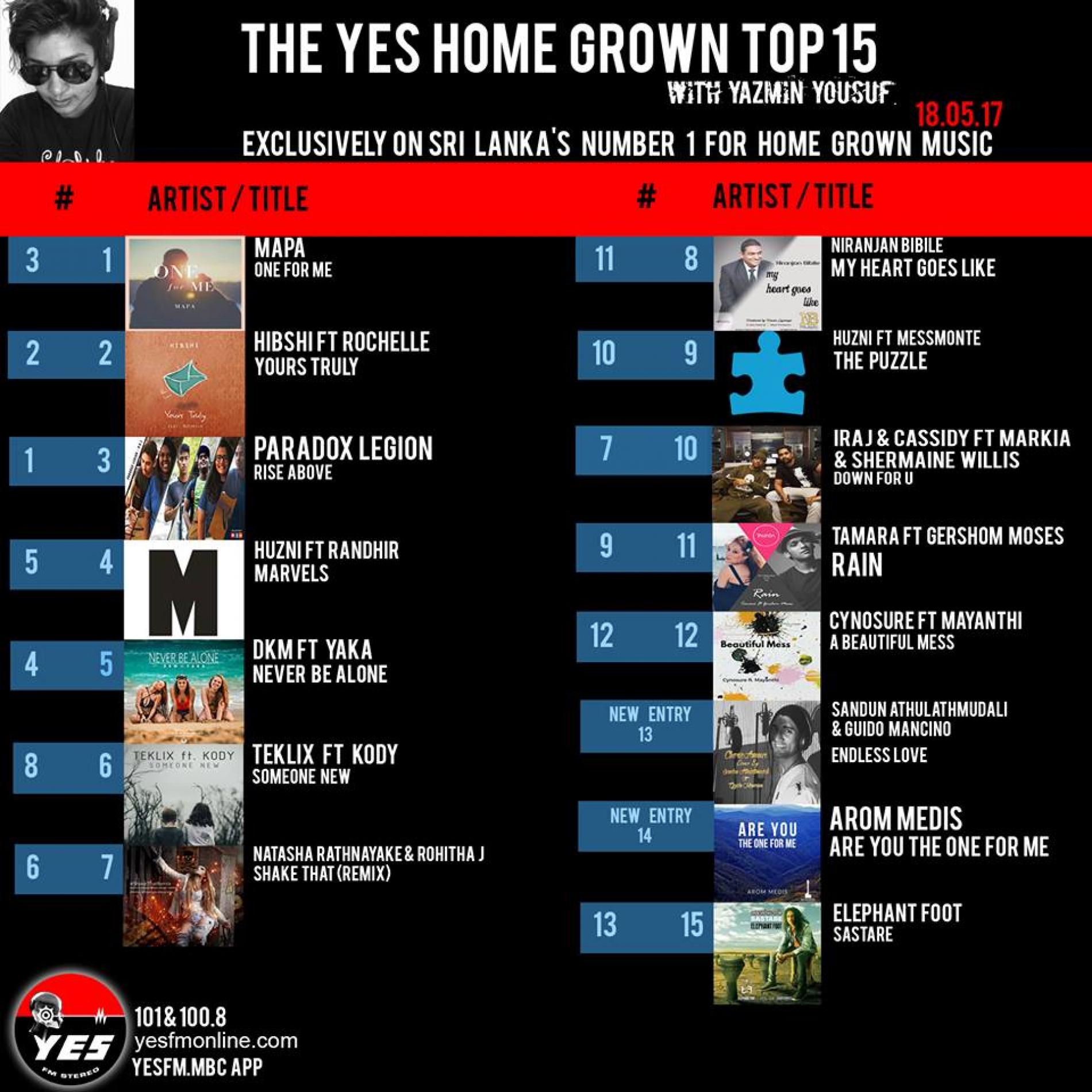 Mapa's Scored His 2nd YES Home Grown Number 1!
And in the shortest time too, equal to Deyo's monster collaba last year 'Quick Sax' which featured Janani & Prolific Jason on vocals. 'One For Me' is currently only available for radio play on YES101 & on soundcloud.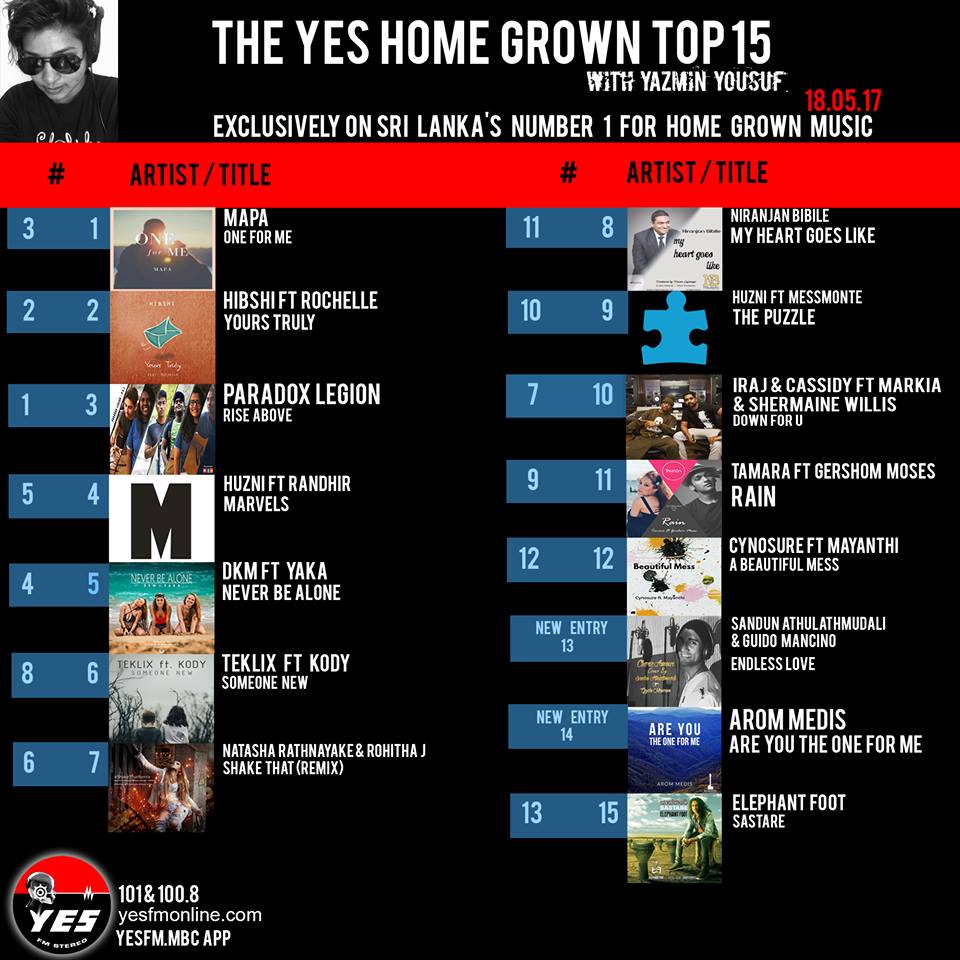 Here's the rest that happened on the countdown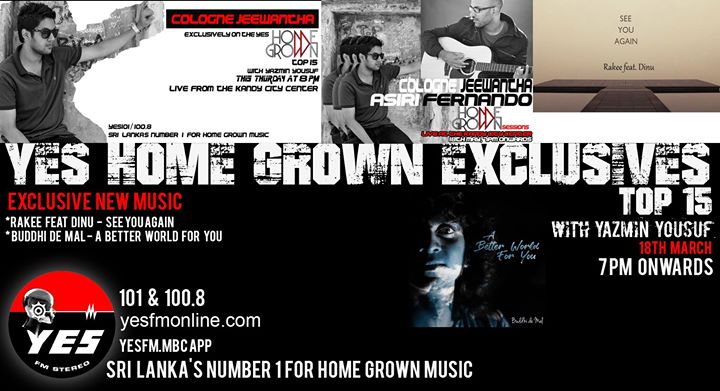 It's official! The countdown has an all new number 1 and its a first for producer & rapper TheCommonUnknown aka Young Abby featuring a Bangladesh based artist – Illemainey. Here's
Awesome name day greets to Zaiyaan Faisal (guitarist), Mevan Liyanage (awesome creative dude), Shehan Wanigasekara (vocalist / ex Rebels) & Isuru Gamage (guitarist for Maranaya & Double Black).
one part of the Melodic Maidens, have the best one ever you and hopefully check out the Melodic Maidens FB: https://www.facebook.com/pages/Melodic-Maidens/479548545419000