News : Nandun Hits Number 1 On The YES Home Grown Top 15!
Singer Nandun's second single on Sri Lanka's biggest home music countdown, hit number 1 last night! 'Crazy Crazy' which was released last year is Nandun's 2nd big single, the first one being 'Am I Going Home'. Not familiar with it? Check it out already!
Here's the countdown at a glance.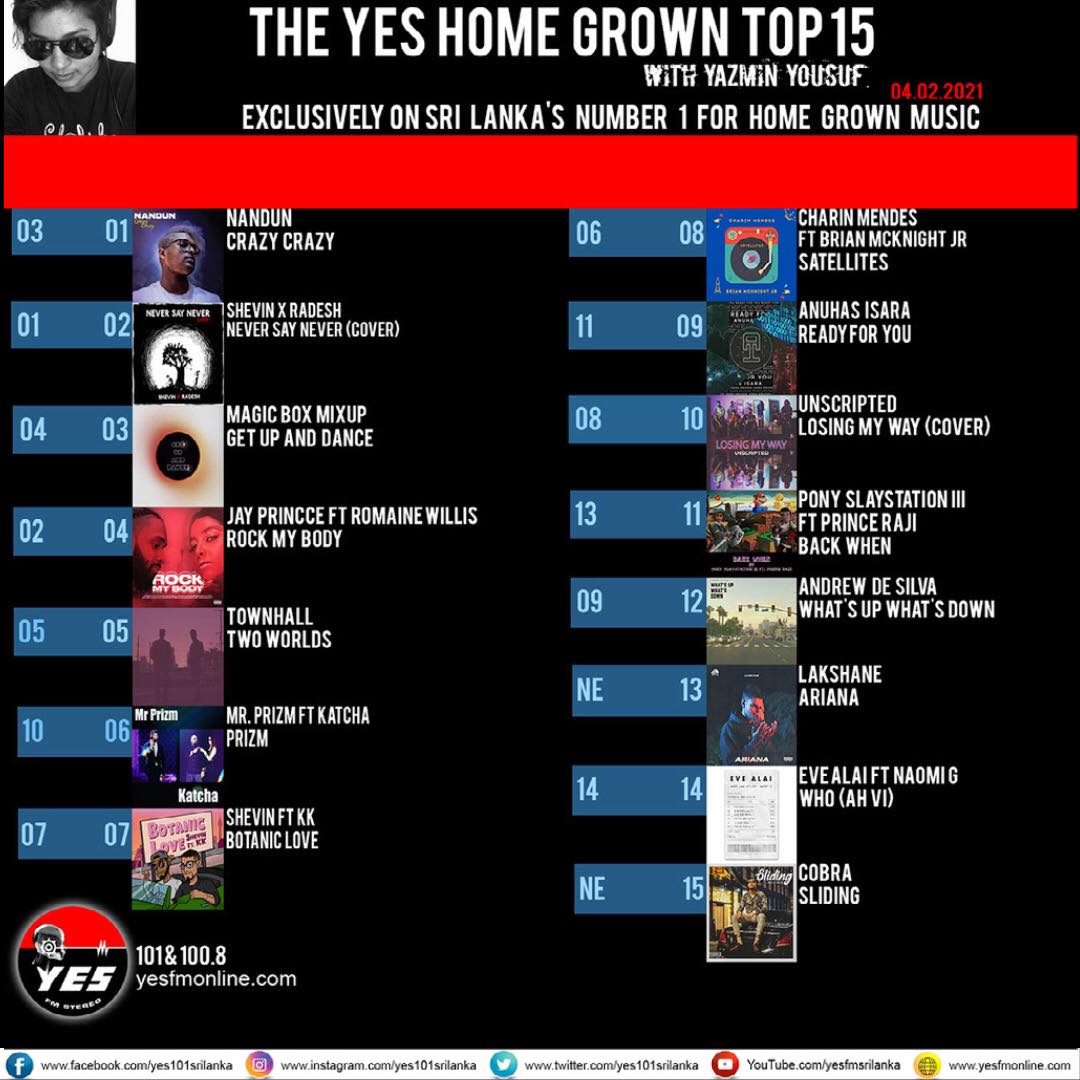 The team that brought you RockFest 2013 are the ones behind this post Halloween gig which will be held at The Russian Cultural Center on the 2nd of November. The
Released a few days ago comes this all new take of 'Stand By Me' by the awesome husband / wife duo Katcha & rock n roll star, Buddhi De Mal.
everyone love Sherry (Foreplay/Whiteline) , she's one of the most outstanding female artists in SL and have to give it up for her amazing attitude she wears like a crown