Lakshane Hits Number 1 On The YES Home Grown Top 15
It was last night when Lakshane hit number 1 with his all new single that started its dominating run ever since it checked into the YES Home Grown Top 15 2 weeks ago at number 2. Here's the single in case you are not familiar.
The countdown at a glance.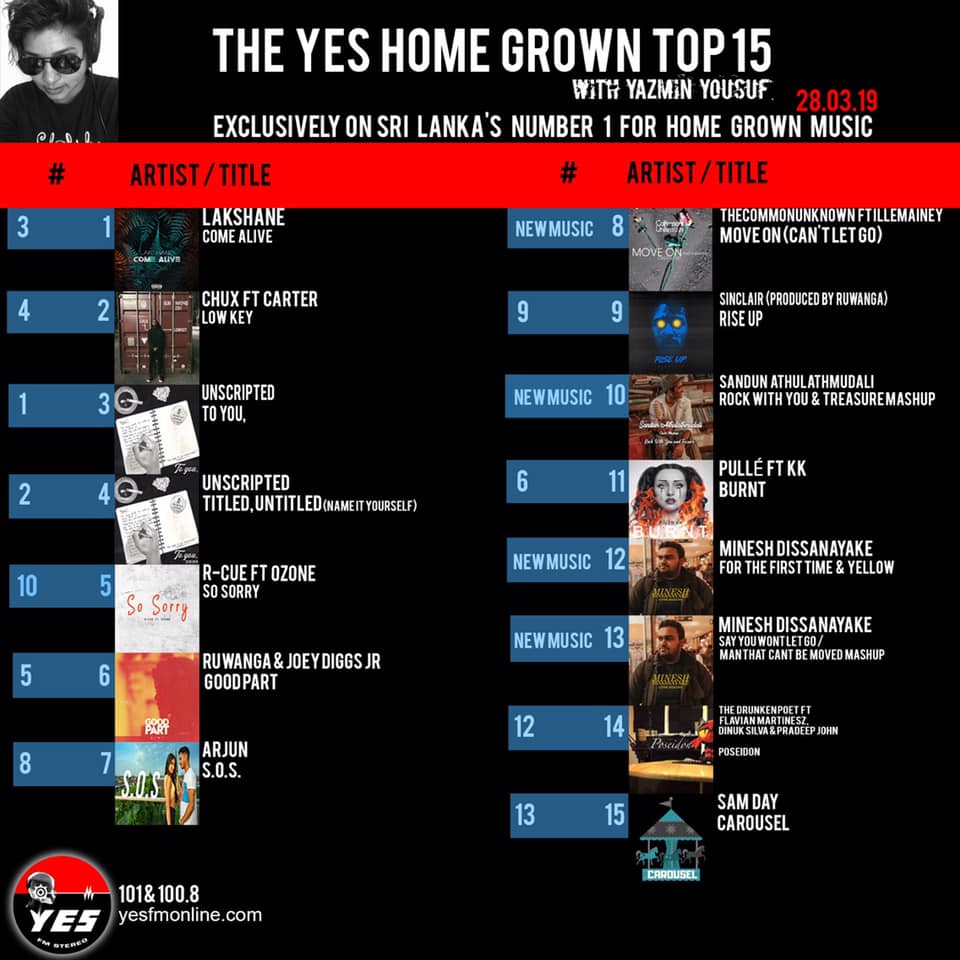 they both make some very very beautiful music together, based in Australia..this duo comprises of  vocalist + composer Nilusha Dassenaike and percussionist, Alex Pertout..this quote describes their music just right
One year and a few months of this series and Colombo still cant get enough! And just like every round, this one sees 10 of home's established and newer O.W.N
David & Tilarni are known for a few things like their solo singles "Mysterious", "Rock The World" "Survivor", "Butterflies" , their background in music (spanning over a decade) and their