Katcha Gets Back To That Number 1 Spot
Last night saw Katcha's return to that BIG Daddy Top Spot with their single 'No Ordinary Day' after 'Quick Sax' by Deyo, Janani Ft Neeq spent 2 weeks on that spot. This week also sees yet another effort by Sri Lanka's favorite husband and wife duo check into the chart at # 11 – 'Play It For Me'.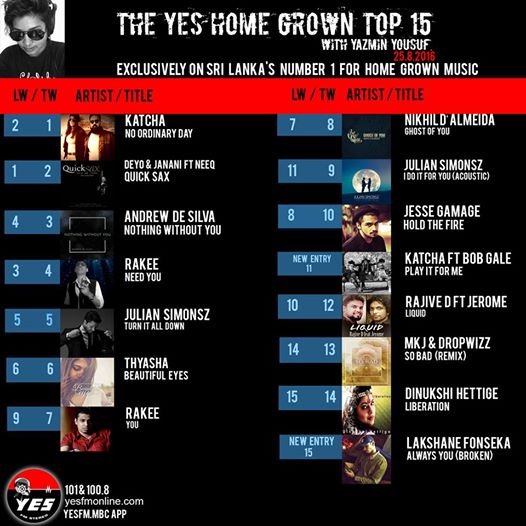 And here's the rest that was on the show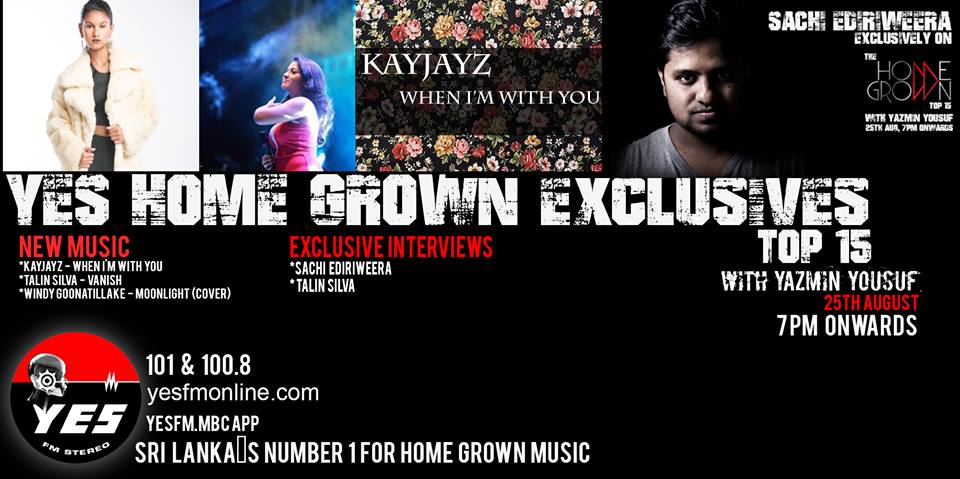 Saturday the 15th of December will always be remembered at the date when the island saw it's very first Wacken Metal Battle CMB go down at Ideahell. All 5 bands
Happy Celebration Day to one of the best metal vocalists in the country – Steven Shera (Hollow), all the best to you from us here at team yazminyousuf.lk photo
Released a few hours ago, this take of Linkin Park's single QWERTY sure has been it's rounds on social media and here it is for to check out.