Dropwizz Names And Shames
Its one thing to be a ghost producer and to be paid and its another to not get paid for hard work. At least producers are warned of this guy right here.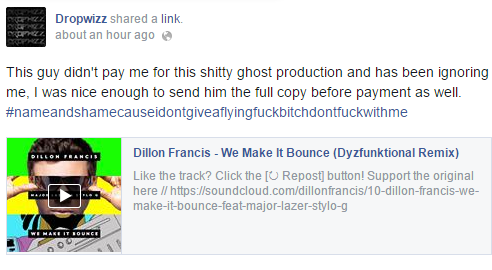 https://soundcloud.com/iamdyzfunktional/dillon-francis-we-make-it-bounce-dyzfunktional-remix
Here's a brand new take of a Maroon 5 classic by Britney Francis (TNL Onstage fame). This one is filmed at the famous Cult Studio.
Released way back in January, this is Dj & Producer Sajay's remix of 'Un Humilde Servidor' by Sanchez & Pietkun. Now on beatport.
Released a few days ago comes more concert footage from the epic show – Kuweni Live In Concert by Charitha Attalage & friends. The footage of 'Naadagam Geeya' sung by