Dropwizz Names And Shames
Its one thing to be a ghost producer and to be paid and its another to not get paid for hard work. At least producers are warned of this guy right here.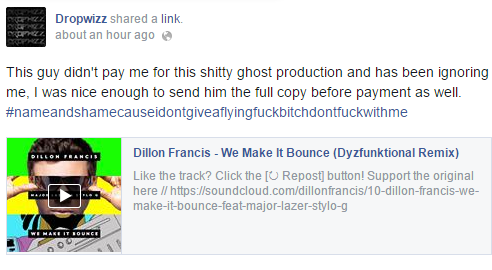 https://soundcloud.com/iamdyzfunktional/dillon-francis-we-make-it-bounce-dyzfunktional-remix
the teaser just made us go gaaagaaagggagagagagaga…we cannot wait till the full track which features Swathi Krishnamoorthy! in the meantime, check the teaser out in-case you haven't!
Its out finally! We don't get the doll but other than that, it aint too bad an effort.
This is prolly one of the best remixes of this single which was released not too long ago.. Did You Know: This remix by Manuel Rocca was chosen as "Wonder