Dropwizz Names And Shames
Its one thing to be a ghost producer and to be paid and its another to not get paid for hard work. At least producers are warned of this guy right here.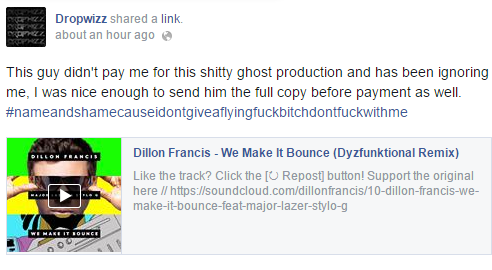 https://soundcloud.com/iamdyzfunktional/dillon-francis-we-make-it-bounce-dyzfunktional-remix
Shehan Rajitha is a fresher from the scene and this debut single is written by Sankha B & is produced by Azi Sherif.
On his second single hitting the top spot in a year. Only a few artists have ever had that like Sheeam Deen & Shiran-ta ( we're quite sure there must
for his recent number 1 (of 2 weeks on TNL Radio's Criminal Records Most Wanted)..we like what we see, its gonna be nothing short of simple and classy..just like the