Julius Mitchell Wants To Teach You Beatboxing
If you've ever wanted to know about the 101's of beatboxing, here's your chance to learn it from someone who lives, practices and of course, performs.
Here's all the details you need to know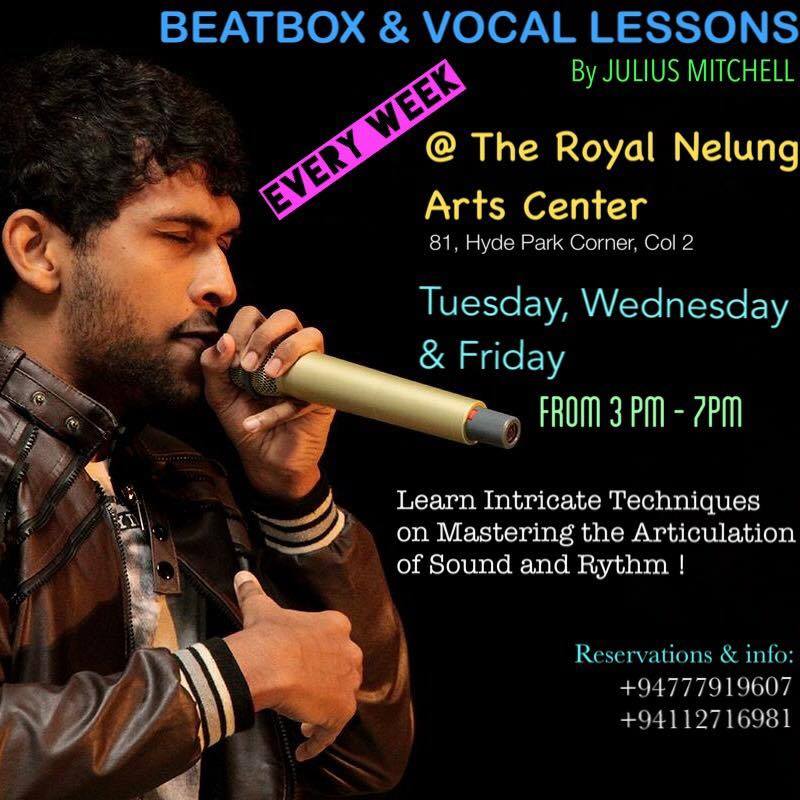 We thank Nishan Daniel for introducing us to her, she's a fresher to the home music scene and we cant wait to hear more of her! For now though, here's
The big reveal happened on the 13th of the month and while it's gotten fans of the show talking, the biggest surprise here was the addition of Kasun Kalhara as
Looks likes its turning out to be the year of some pretty creative mashups and joining in on the year's list is this recent drop by Sanjeewa, Dashmi & Panchala.