Its Week 2 For Hibshi & Azi Sherif!
'Nobody Knows' remains to be hot property on that number 1 spot and for a very good reason too. It's the most demanded for / played track from lanka on YES101. 
Not familiar with the single?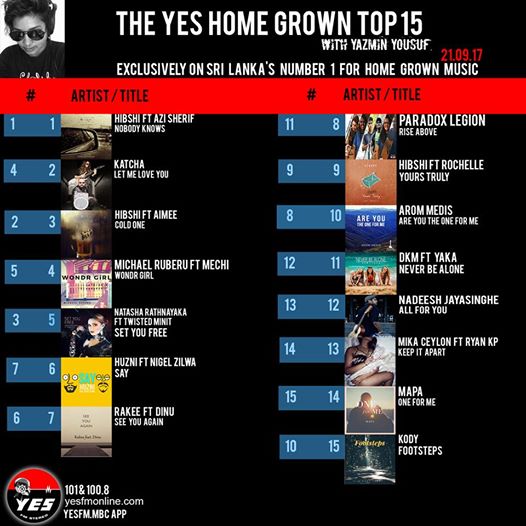 Here's the countdown and what went down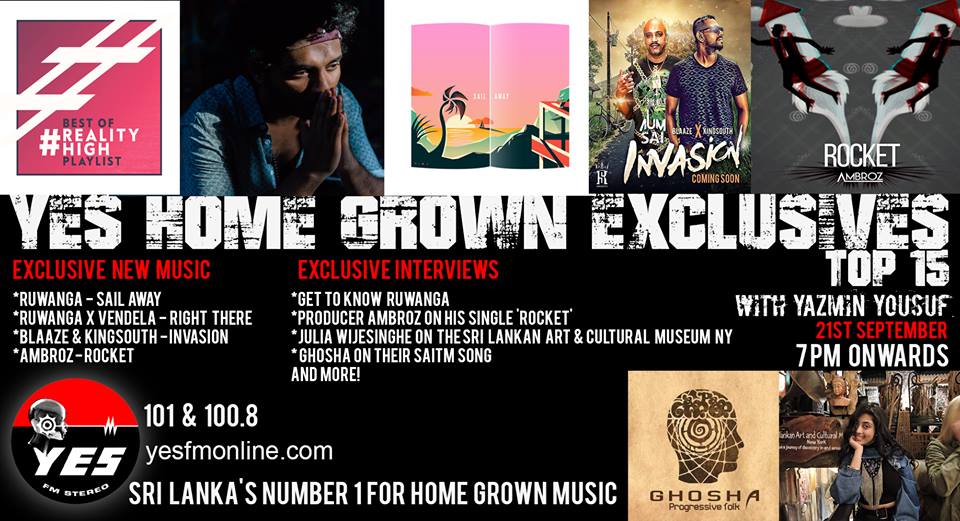 This remix is again some stellar collaba work by producers Dropwizz & Savagez, check it out!
Now this is a killer trap remix by the guy who continues to put out nothing but quality on a weekly basis and this is nothing short of too awesome
"Groove Based Indie Jazz" is what this instrumentalist /vocalist has got going on in her album and on her singles including her latest "Show Me Where To Go" which IOHO