Dropwizz: Love & Lies
Another epic track is what this is..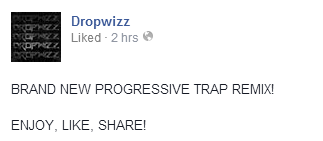 get voting here 
https://soundcloud.com/dropwizz/dropwizz-love-lies-free-download
we think this is everything you need to know for now and just like the rest of the country, we are excited too!
and its a very sweet sorta cover…this has to be such a winner on the book of 2014 renditions.
This has to be the only time a band put out artwork with a interactive concept. Theory triggering? what's running in that mind of yours?