Iraj : Officially YouTube Recognized
Last Thursday saw history being made by a producer, rapper & singer, the entire Sri Lanka coined as the Lankan king of YouTube ever since his video for "Manamali' hit 1 million views back in 2013, a title that most are yet to break. Officially the first Lankan from the music scene to be recognized by YouTube as a content creator and holder of the 'Silver Play Button', we spoke to Iraj about a few things cuz hey, it's one of those feats!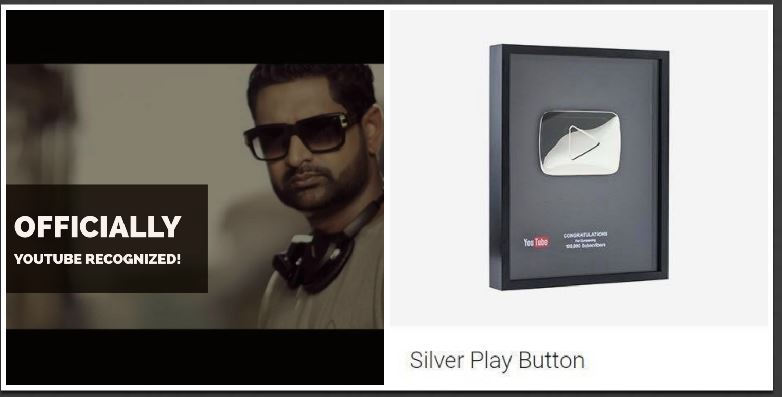 DecibelLk: How elated are you?
Iraj: I've very happy and honestly, this is the result of sheer hard work.
Back in 2011, I wasn't very happy with the mainstream media in general because every station had different policies and nothing was uniform, I questioned most of them and in particular, a certain network who used  to ask money from artists & bands for their songs to be aired on their channels. They just didn't know how to treat us artists and even started to give us advice on how to go about doing our art form. Unacceptable in the highest order, since we were the recipients to just airplay and that was just that? I questioned the media network in public which led me to be banned on their radio & tv channels, I still am to this date. There was also the issue of bribes too which was casually carried out.
The ring tone market did what it could but it wasn't a sustainable model and it crashed not too long ago; A good thing because we are seeing a lot more new music being promoted without an agenda.
I felt that I had to do something on my own about this, and 2011 onwards saw me experiment and expand; From Sindu Tv to my show (The Iraj Show) on YouTube & on certain networks. I currently am in the process of expanding & trying out different ways as I'm never satisfied with one medium. It's evolution.
YouTube was my next move, and I'm proud to say that I officially have 100,000 subscribers and counting, hence the YouTube recognition "The Silver Play Button'. Truly, an achievement.
'Manamali' (the single with Infaas & Janani) was the first video to hit 1 million views in Lanka, that took me about 4 months but the singles which were released recently, in particular 'Mama Sil Bida Gaththe' & 'Ashawari' reached 1 million views in only 4 days or lesser, and that is saying something about how Lanka is technologically evolving.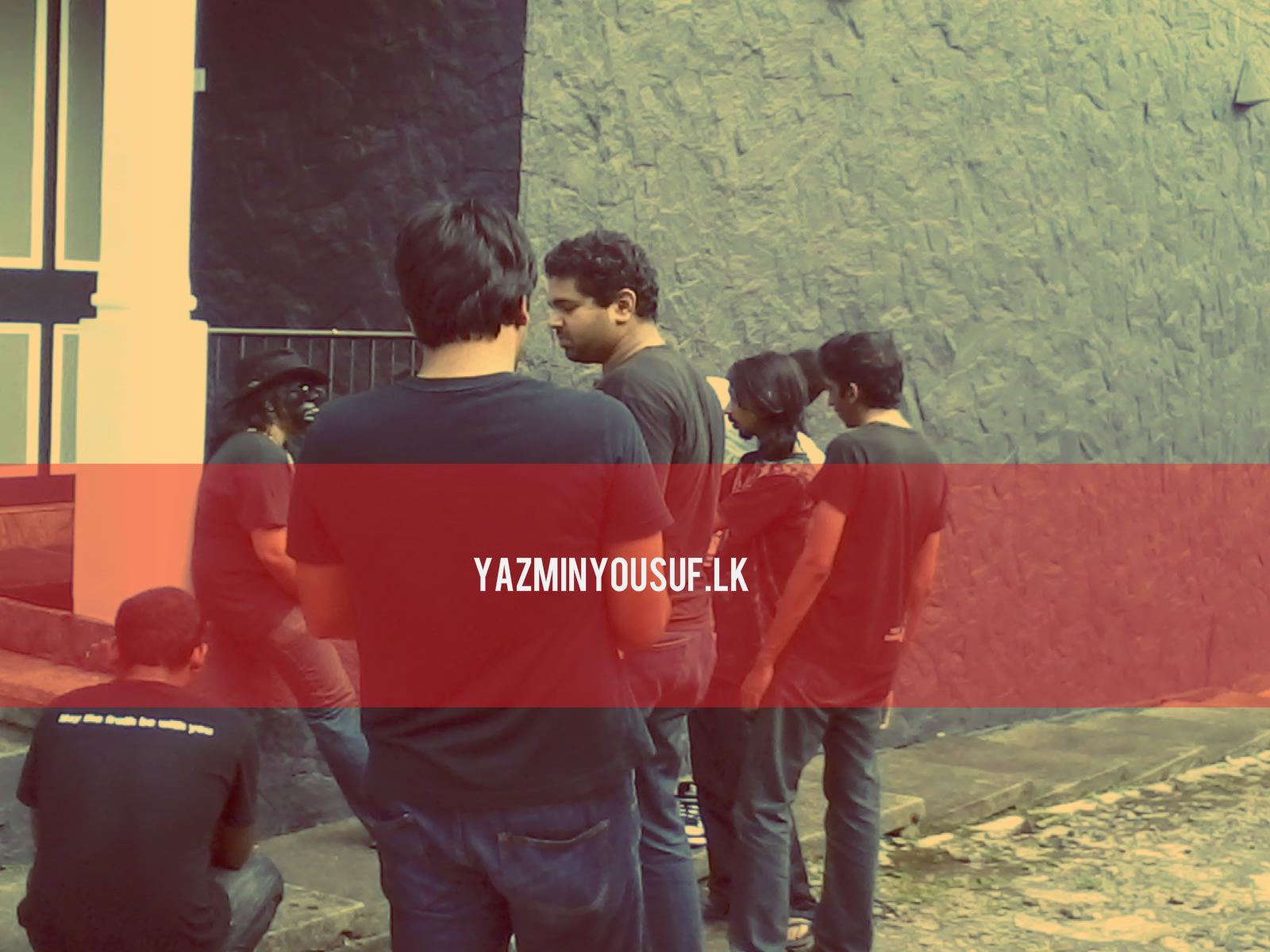 Yes, there was a small celebration
DecibelLk: Does YouTube Pay You?
Iraj: Of course they do! In dollars too, since 2013.
DecibelLk: How would you be helping other artists with this new found recognition?
Iraj: My plan is to build the Illnoize Record Label and to help uplift the rap community which gets little to no exposure. 30% of my YouTube earnings would be spent towards helping new comers and I even plan on organizing a few content workshops. Hopefully this would help in the new comers earning foreign revenue.
DecibelLk: What's Next For You?
Iraj: To Get Gold Recognition from YouTube, to start my own media channel, to work on more foreign projects (Nepal & Bangladesh), to educate the public on how to help local artists by a simple act of subscribing and the tour with Ranidu, which sees us have shows in Dubai, USA & Australia. Watch out for deets on those.
Iraj is to receive his 'Silver Play Button' soonly and when he does, he will be posting it up on his FB Page. Keep Tab.
Producer & Dj R-Cue has a new single out and this one features vocalist Myk We$t. It premiered on the YES Home Grown Top 15 last week and is available
and we're not too impressed with his singing on this one. we love the arrangements, the diversity of language and almost everything about this one except for his vocals in
Here's an all new take of a classic by the very talented Ravi Royster and this sure is one of those rare times you catch him doing something acoustic &