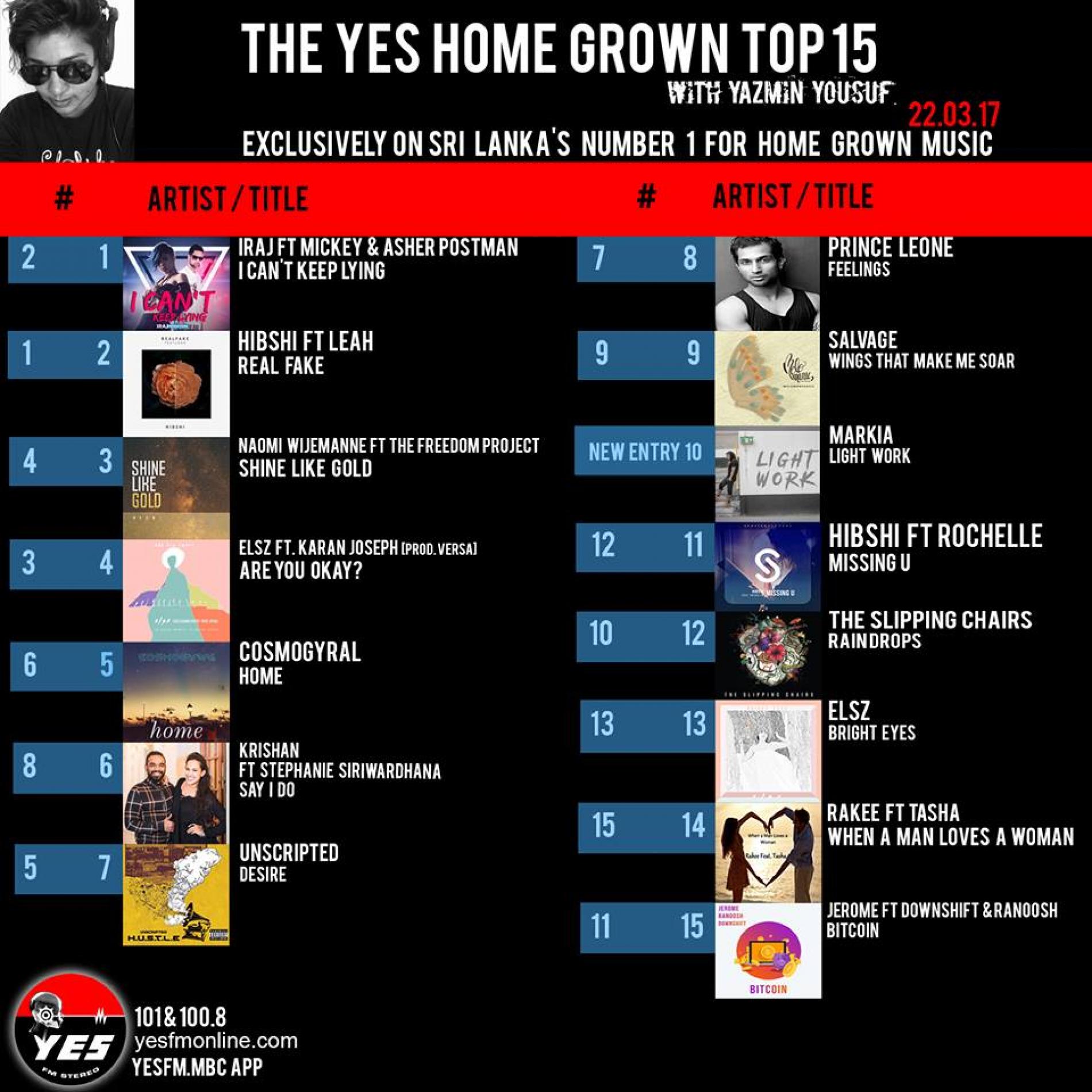 Iraj Hit Number 1 On The YES Home Grown Top 15
His first venture into electronic music came in 2013, a collaboration with Markia & Janani called 'Celebration'. 
His second effort 'I Can't Keep Lying' ft Mickey & Asher Postman (and we're not sure why it took him so long), dropped early this month and has been garnering a pretty solid response and that's why it's hit that big daddy top spot.
At number 2 is the former king & queen of number 1 with their collaba, 'Real Fake'. They slipped one notch after spending 2 weeks on top the YES Home Grown Top 15. 
Climbing back up one notch to number 3, is a former number 1 by Naomi Wijemanne Ft The Freedom Project – 'Shine Like Gold'.
Here's the rest of the countdown for you to check out!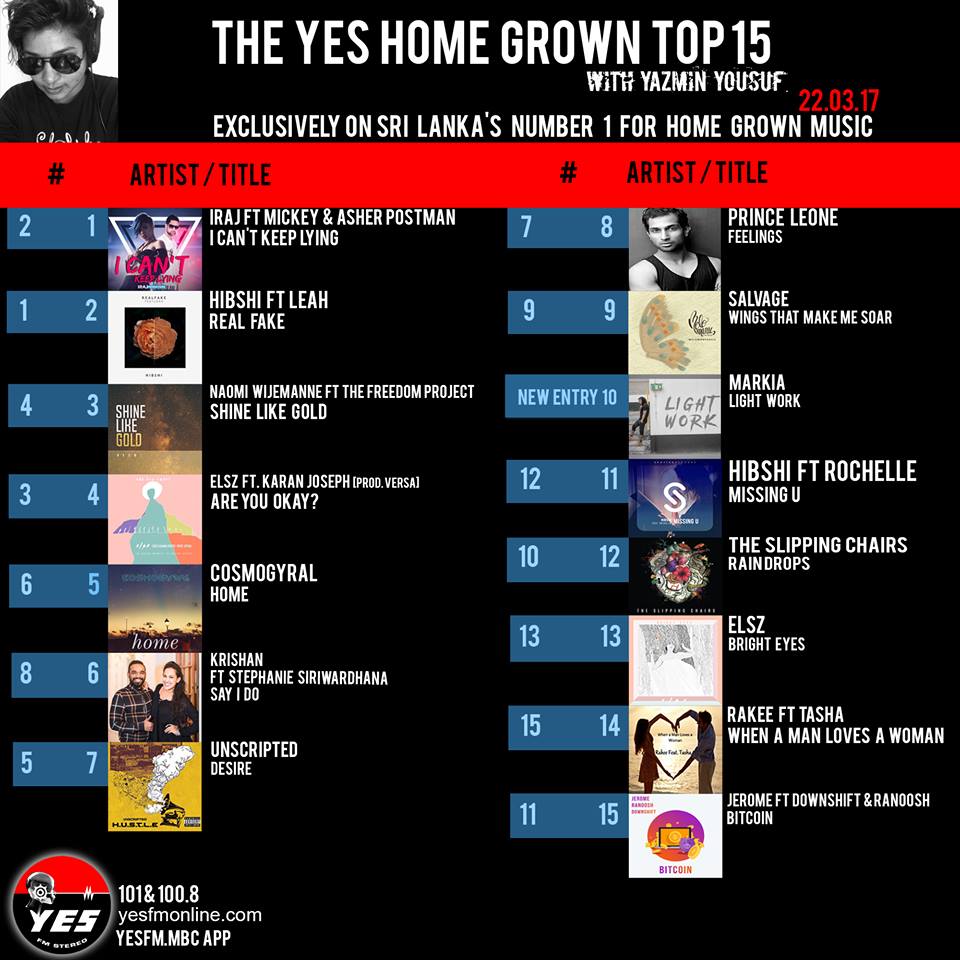 It sure was a pretty hectic battle last Saturday and emerging victorious was none other than the band that's also celebrating an entire decade in existence – Dhithi! Here's moments
Space gets recreated for one of the biggest underground gigs for the year and here's your first look Sri Lanka!
we don't get what this war is all about on social media but it sounds pretty intense since the start of it a few months ago… Drill Team released this