Iraj Hit Number 1 On The YES Home Grown Top 15
His first venture into electronic music came in 2013, a collaboration with Markia & Janani called 'Celebration'. 
His second effort 'I Can't Keep Lying' ft Mickey & Asher Postman (and we're not sure why it took him so long), dropped early this month and has been garnering a pretty solid response and that's why it's hit that big daddy top spot.
At number 2 is the former king & queen of number 1 with their collaba, 'Real Fake'. They slipped one notch after spending 2 weeks on top the YES Home Grown Top 15. 
Climbing back up one notch to number 3, is a former number 1 by Naomi Wijemanne Ft The Freedom Project – 'Shine Like Gold'.
Here's the rest of the countdown for you to check out!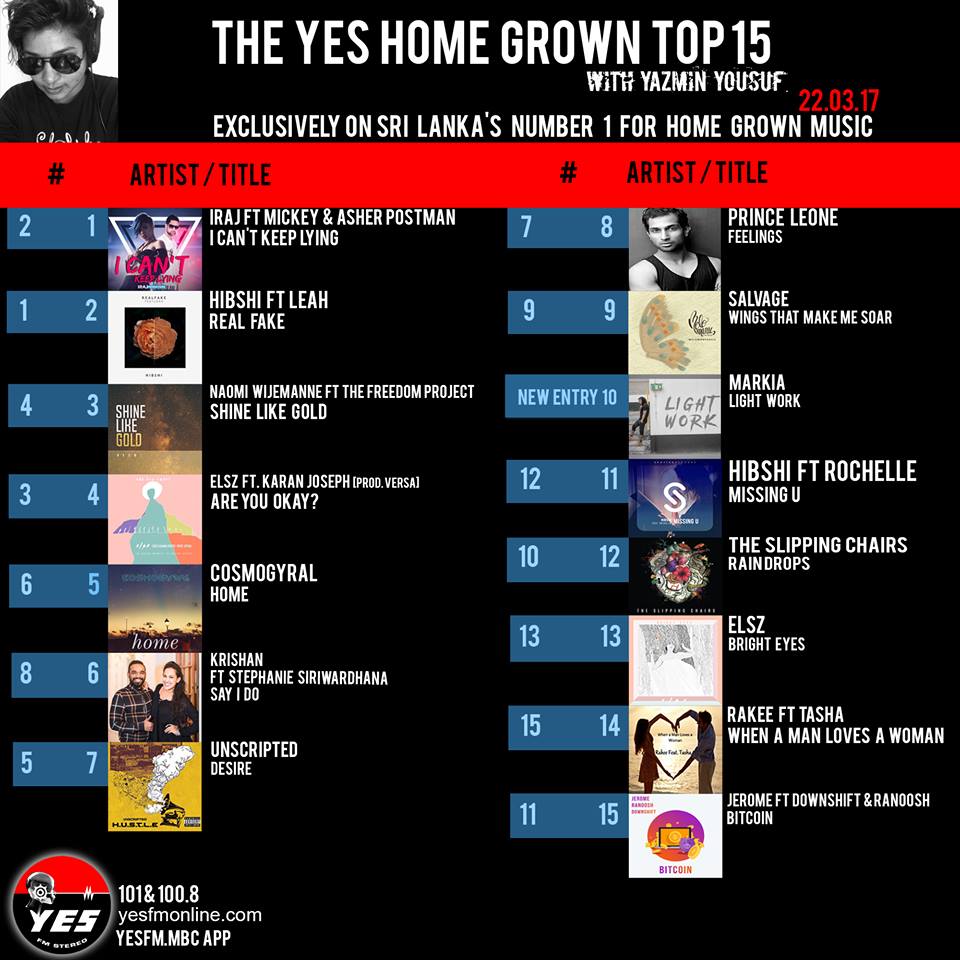 Manager of Spirited, The man behind Ironwardrobe Records (https://www.facebook.com/Ironwardrobe.Shop) and vocalist of Black/Thrash Band Manifestator…a great one to you, fella!
Umaria sure took the world by surprise when she dropped her newest single / video on Saturday. Its an infectious kinda catchy single that's worth checking out!
Last Thursday saw rapper Ethan Clark & Ukrainian singer Emiliya Kemmy hit number 1 with their debut collaba 'Colombo'. This is the first time at number 1 for either of