Hibshi & Rochelle Stay @ Number 1 For A Second Week!
It's no secret that these 2 Jan names are Lanka's favorite atm thanks to their single 'Missing U' which is a follow up to their monster collaba, that won the Listener Pick Award @ The YES Home Grown Awards last year.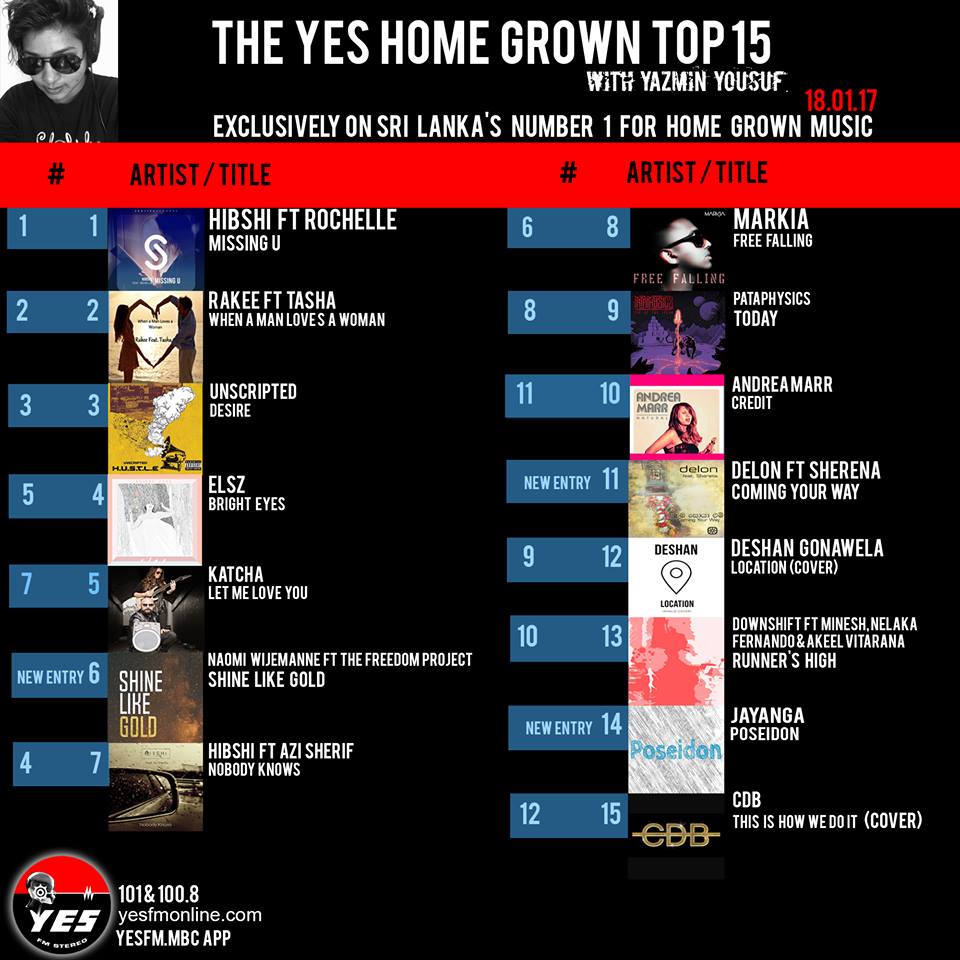 Laid back and full of the feels comes this all new single by a fresh name from the scene – Lakshitha Mihiran aka Mihiran. 'Mulawe' is a must check out
It's official! The biggest Sinhala single of 2021 just got its own Tamil version out! Uzi Senadeera's single 'Ape Hadhakam' just got a brilliant take by NST and we think
Also announces that there will be some wowza dance moves n things that will make you go hmmmmm, mmmmm!