Hibshi & Rochelle Stay @ Number 1 For A Second Week!
It's no secret that these 2 Jan names are Lanka's favorite atm thanks to their single 'Missing U' which is a follow up to their monster collaba, that won the Listener Pick Award @ The YES Home Grown Awards last year.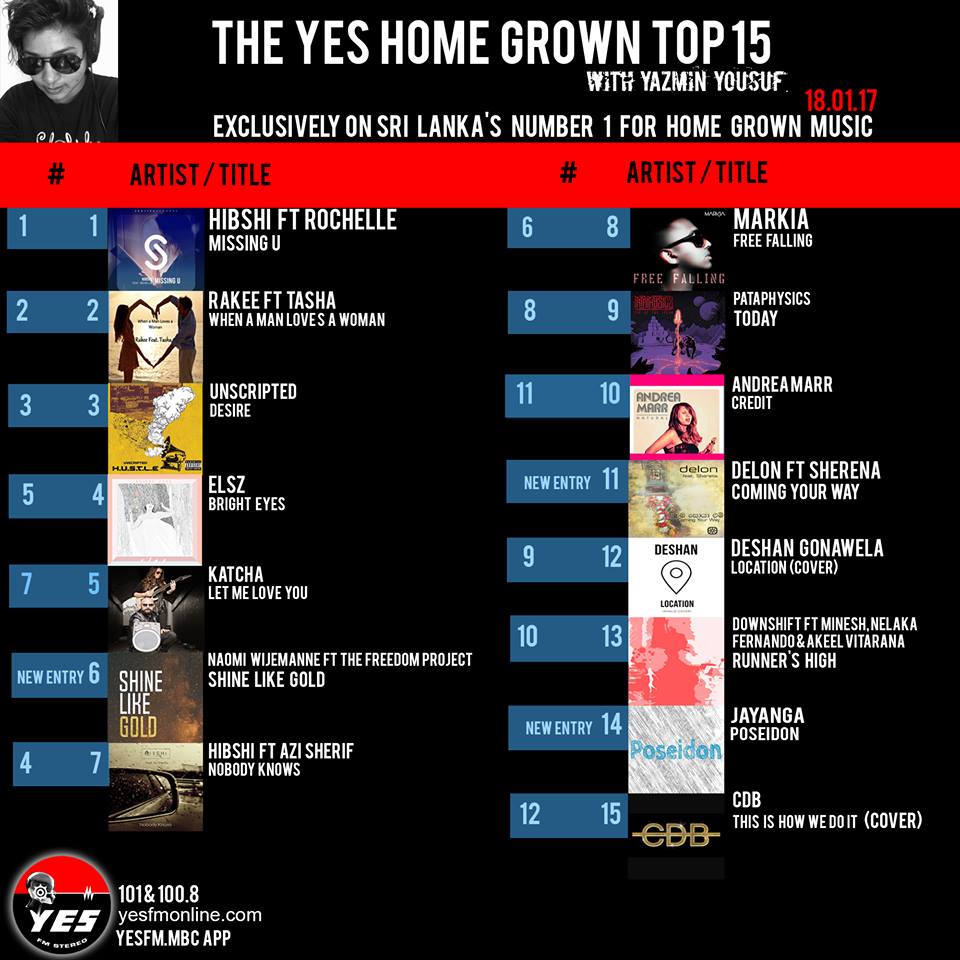 Released on the eve of Sri Lanka's Independance Day is this collaboration by BnS Ft Dhanith Sri. The lyrics were written by Major General Kamal Gunarathne. Truly a fitting tribute
The Daddy band is back with this take of the Toto classic 'Africa'. This is a part of their virtual concert experience that was held in Jan this year.
We dont hear about Tamil hip hop much cuz its a lesser produced genre over here in the island but this is a look forward to. Produced by Deyo, this