Hibshi & Leah Still Dominate That Top Spot
On the YES Home Grown Top 15 with their collaba 'Real Fake', for a second week. Hibshi currently is the only producer with 3 tracks on the countdown, 'Nobody Knows' (with Azi Sherif) & 'Missing U' (with Rochelle) and 'Real Fake' (with Leah).
Here's the top 3 of the countdown (15th March)
#1. Real Fake – Hibshi Ft Leah 
#2. I Can't Keep Lying – Iraj Ft Mickey & Asher Postman
#3. Are You Okay – Elsz Ft Karan Joseph
The YES Home Grown Top 15 at a glance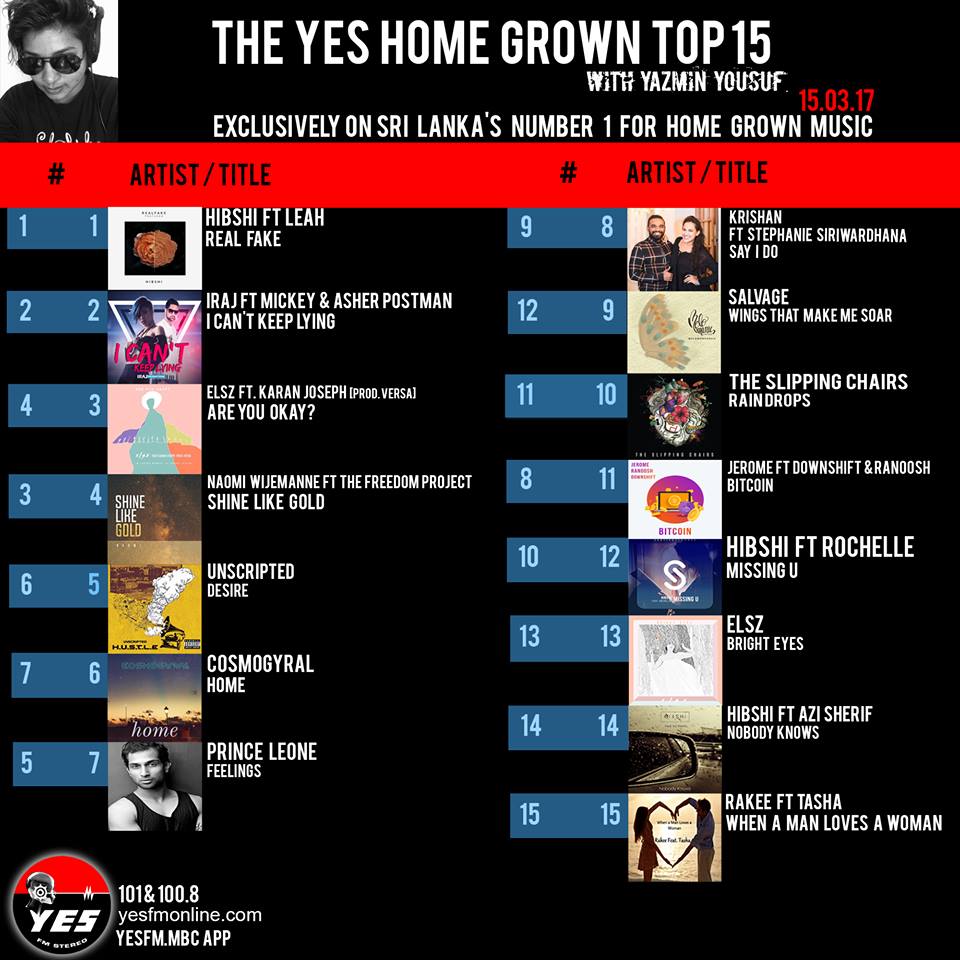 Eshantha Perera has been known for a few things including a solo artist and here's his recent effort. See how you like this Sri Lanka.
Produced by Coke Boi Beats comes this all new single by Lankan rapper Flipper, featuring DatBoy Johnny.
Umaria sure took the world by surprise when she dropped her newest single / video on Saturday. Its an infectious kinda catchy single that's worth checking out!