Hibshi & Leah Still Dominate That Top Spot
On the YES Home Grown Top 15 with their collaba 'Real Fake', for a second week. Hibshi currently is the only producer with 3 tracks on the countdown, 'Nobody Knows' (with Azi Sherif) & 'Missing U' (with Rochelle) and 'Real Fake' (with Leah).
Here's the top 3 of the countdown (15th March)
#1. Real Fake – Hibshi Ft Leah 
#2. I Can't Keep Lying – Iraj Ft Mickey & Asher Postman
#3. Are You Okay – Elsz Ft Karan Joseph
The YES Home Grown Top 15 at a glance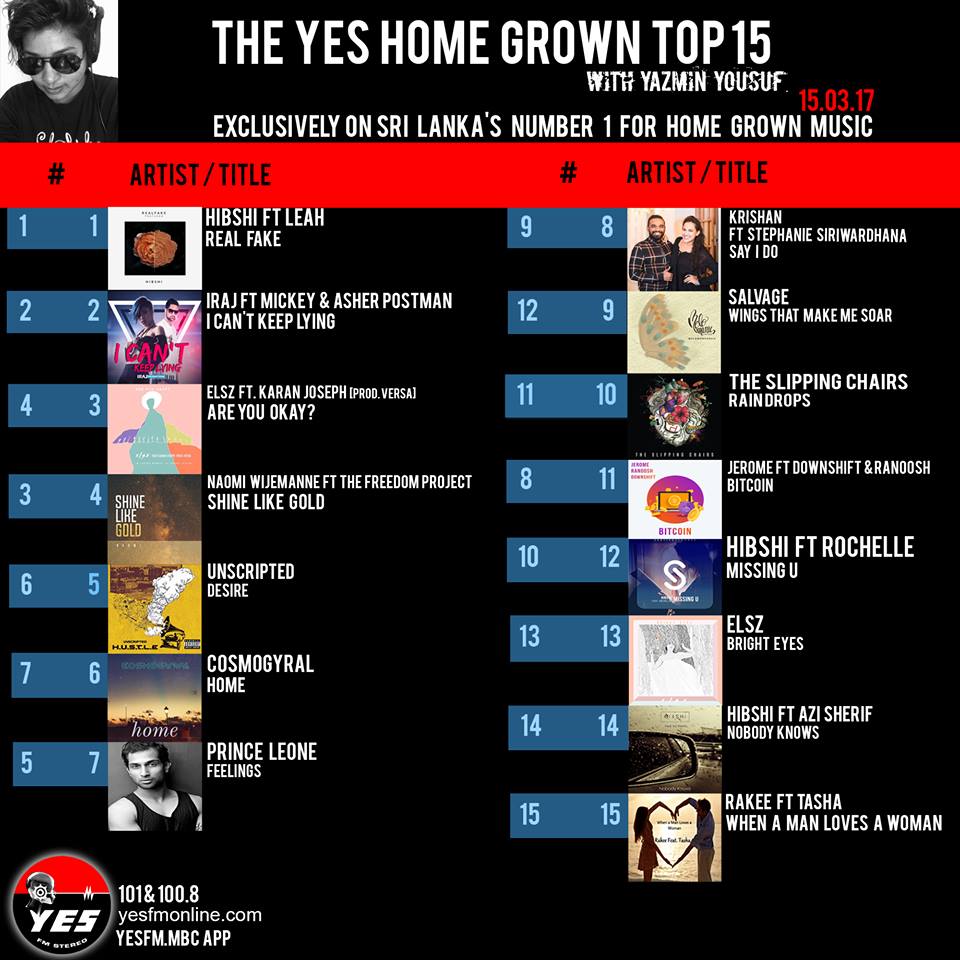 Eshantha Perera has been known for a few things including a solo artist and here's his recent effort. See how you like this Sri Lanka.
Here's a fairly new experimental project (Dan Aloysius, Eshantha Perera, Suchetha, Asith and Rushen) you will be able to catch live @ This month's Cult Studio Sessions. Here's probably the
Lyca Productions is an Indian entertainment company that has been churning out hit movies since 2014 and their recent one is 2.0 aka the most expensive film from Bollywood yet. It