Hibshi & Leah Still Dominate That Top Spot
On the YES Home Grown Top 15 with their collaba 'Real Fake', for a second week. Hibshi currently is the only producer with 3 tracks on the countdown, 'Nobody Knows' (with Azi Sherif) & 'Missing U' (with Rochelle) and 'Real Fake' (with Leah).
Here's the top 3 of the countdown (15th March)
#1. Real Fake – Hibshi Ft Leah 
#2. I Can't Keep Lying – Iraj Ft Mickey & Asher Postman
#3. Are You Okay – Elsz Ft Karan Joseph
The YES Home Grown Top 15 at a glance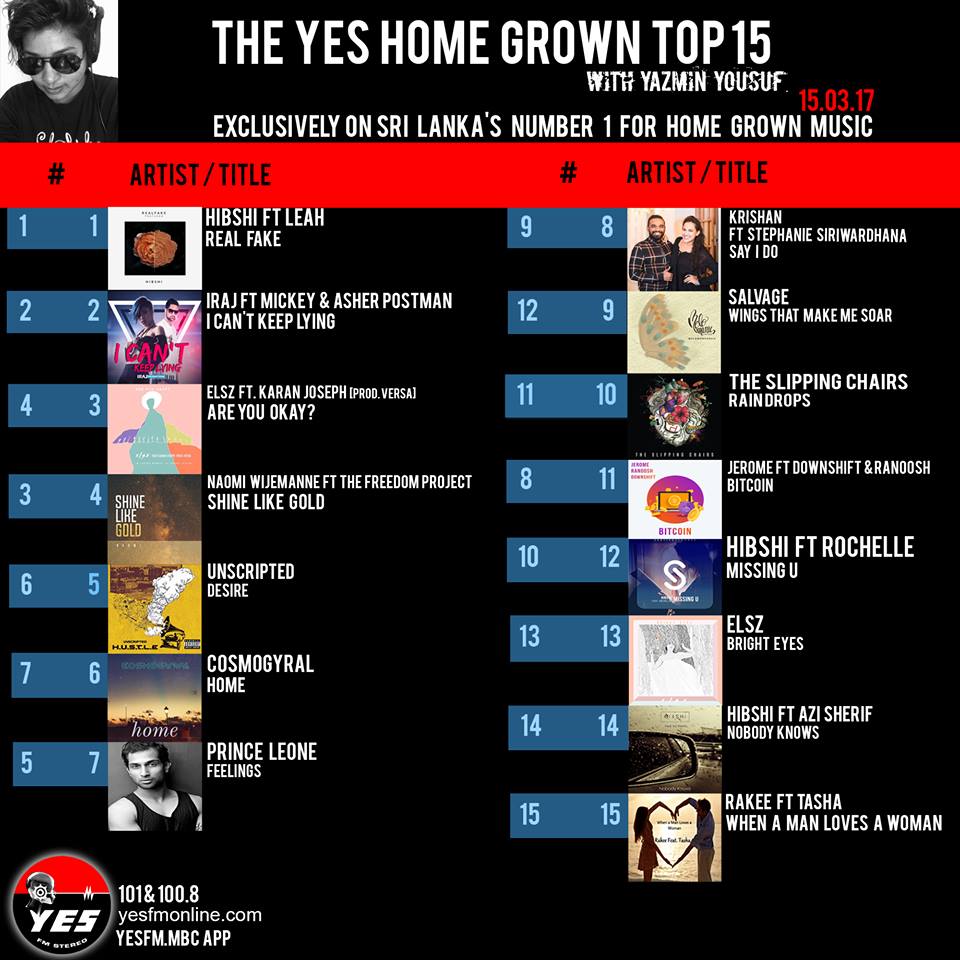 Here's episode 11 of one of the most listened to podcast series in Sl Private Lounge 11 by Shiyam on Mixcloud
Released a few hours ago comes this all new take of Chris Cornell's classic 'Arms Around Your Love' by Rav David and this one, is for the playlist keeps!
Catchy, fun and just right for the times is this all new single by the Spade Squad. They are currently on the rise on YouTubeLk's trending list.