Happy Cake Day To More January Names!
Have the best one ever you guys: Dilshan Loca (Dj Loca), Sarith Edema (Zilch), Vidushan Thilangana (Mr. Electrician), Yohan Siriwardena (Shutterbug) & Deejay Demo.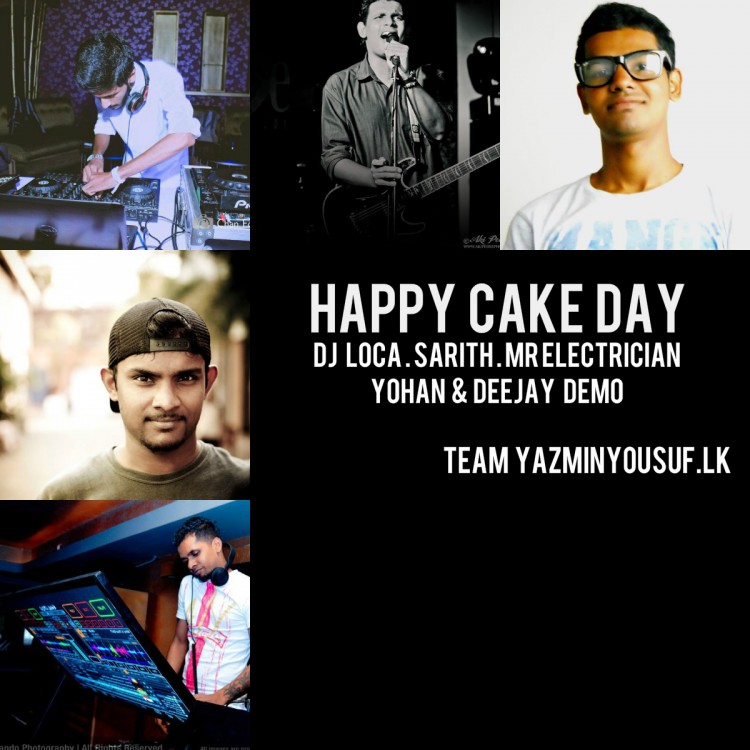 photo credits: Aki Peiris (Sarith), we're not sure who's responsible for the other clicks but we'd like to mention you here, get in touch with us on the contact page and we'll do the necessary-admin
Released last week through Brazil's Glorie Records, this single by Mr. Sid (netherlands)& The Electro Doctors has been garnering some attention and has been supported by Kryder, Abel Ramos, Albert Neve,
Here's a pretty interesting take of 'Coming For You' by Ravin, Daniel, Shivy & Ashane done a few years ago but released recently. It's jazz, metal and very very good!
So 2 weeks ago Chritstian Q & Shokstick put out prolly one of the best Game Of Thrones Theme bootlegs and got some massive support on it cuz let's face it,