Happy Cake Day To A Few Awesome Peeps From The Home Music Scene
we got late to wish you guys but it's better late than never! SUNJ Bandara (Say You Love Me fame), Kavya Kankanamge (YES Superstar & TNL Onstage fame), Shezri Junaid (Cynosure), J-NiL (California Dreaming & The Rise Fame) & Ayesh L Samaranayake (SriLankano! fame)  Hope you all have the best year ahead!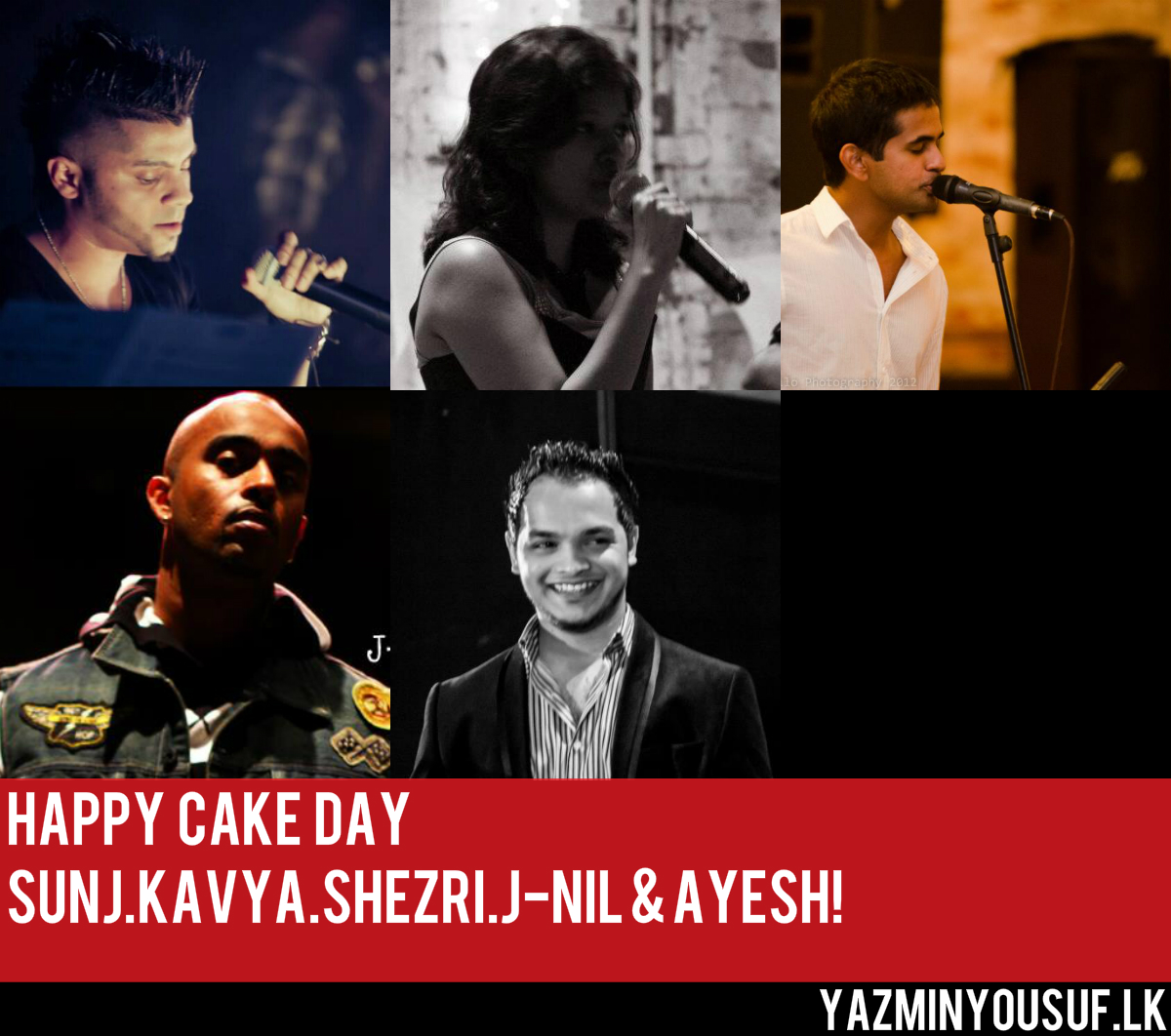 Produced by Deyo, this single is up for pre-order before its big drop date which is tomorrow.
Happy belated cake day to Viroshan Tissera (singer.The Revolt) & The Melbourne House Mafia (yes, behind the masks are two lankans)…have the best year ever from us here at team yazminyousuf.lk. Photo
This year has been a pretty creative one for this Uk based Lankan and this is yet another awesome effort that's worth the checking out!