Happy Cake Day To A Few Awesome Peeps From The Home Music Scene
we got late to wish you guys but it's better late than never! SUNJ Bandara (Say You Love Me fame), Kavya Kankanamge (YES Superstar & TNL Onstage fame), Shezri Junaid (Cynosure), J-NiL (California Dreaming & The Rise Fame) & Ayesh L Samaranayake (SriLankano! fame)  Hope you all have the best year ahead!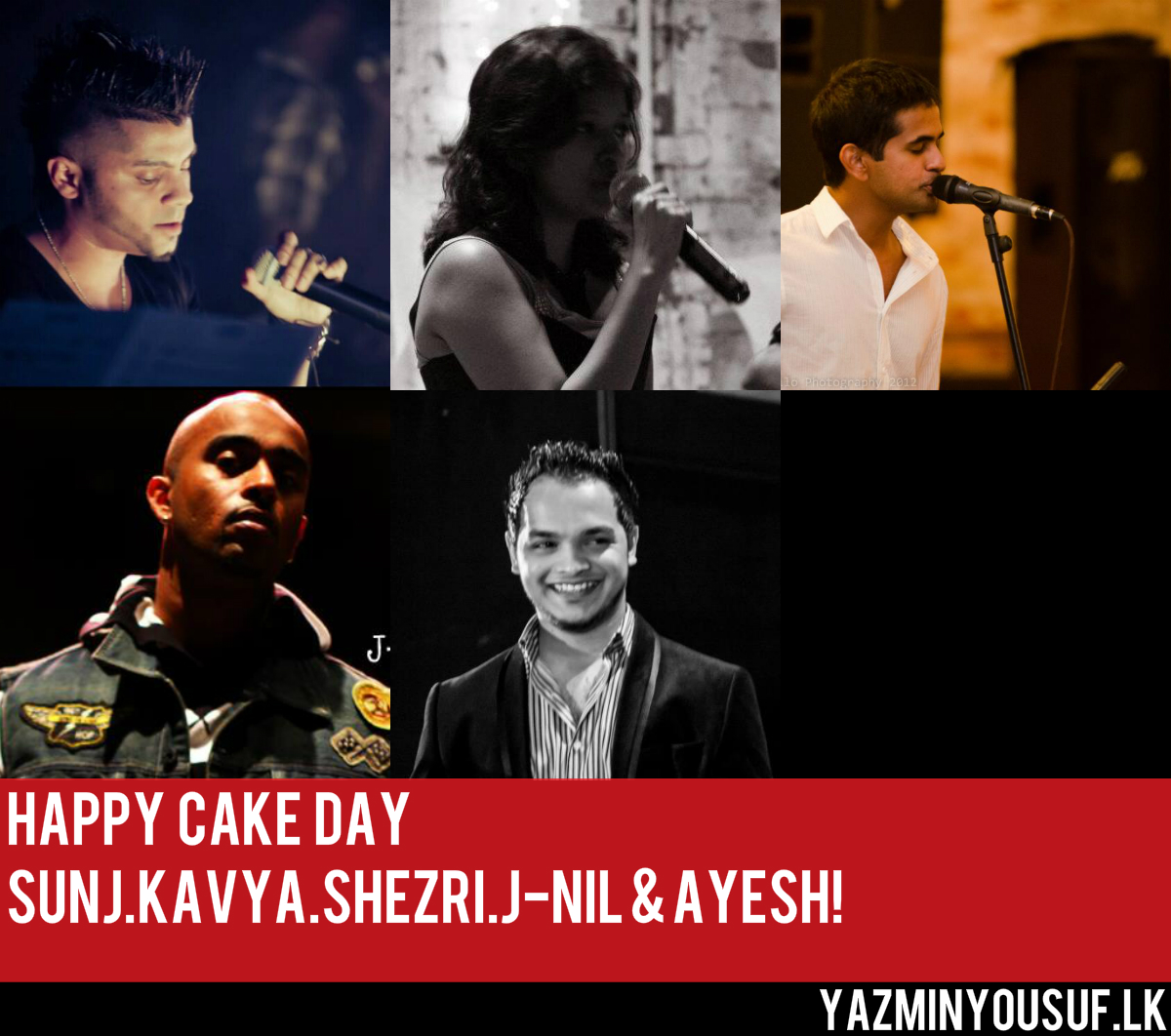 costumes: allowed, creativity: allowed and so is laziness and an appreciation for live music & poetry =) We suppose you could have your own little party since booze is allowed
You would have heard this single a few times live at The Melomanic Session and now you get to check out the studio version. Produced by Nishan Daniel from The
This is a pretty good Tamil/English Dubstep effort by Azim with two names we have not heard of before..this track we feel is a little ahead of its time.thoughts?