Guess Who's Track Got Supported By Gareth Emery?
So 2 weeks ago Chritstian Q & Shokstick put out prolly one of the best Game Of Thrones Theme bootlegs and got some massive support on it cuz let's face it, WHO AINT A FAN OF THAT SERIES?
Yesterday, this was on our newsfeed and we couldn't be more happier! Yes,, both you producers are approved the 7 old gods and the new 😉
Dunno what it sounds like? click this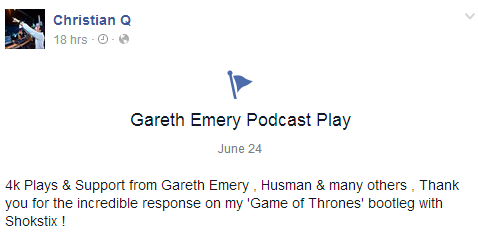 Check out the podcast here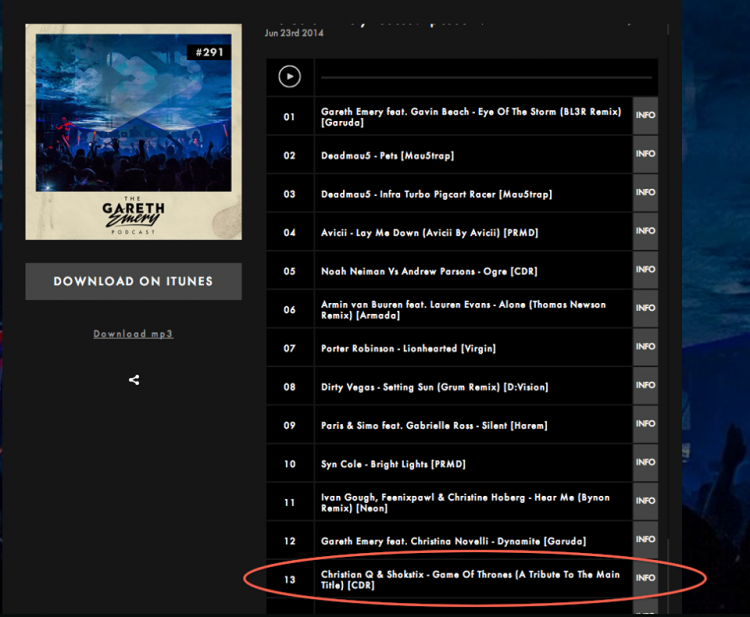 And here's all you need to know about the Api Kawruda Concert Series that's going to be on in your home turf Canada. Click here for more info
have the best one ever and let's see you kick some more ass this year with those blends only you can bring!
we know that Azmin Ousman has something to do with the making of this group..poised to churn out hip hop, rnb, dubstep and electro…we dunno what that's gonna sound like