Guess Who's Track Got Supported By Gareth Emery?
So 2 weeks ago Chritstian Q & Shokstick put out prolly one of the best Game Of Thrones Theme bootlegs and got some massive support on it cuz let's face it, WHO AINT A FAN OF THAT SERIES?
Yesterday, this was on our newsfeed and we couldn't be more happier! Yes,, both you producers are approved the 7 old gods and the new 😉
Dunno what it sounds like? click this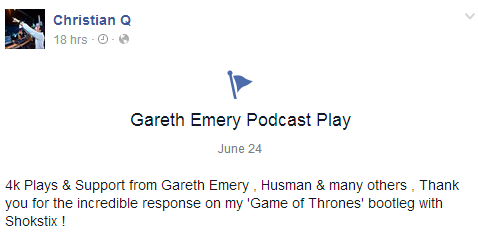 Check out the podcast here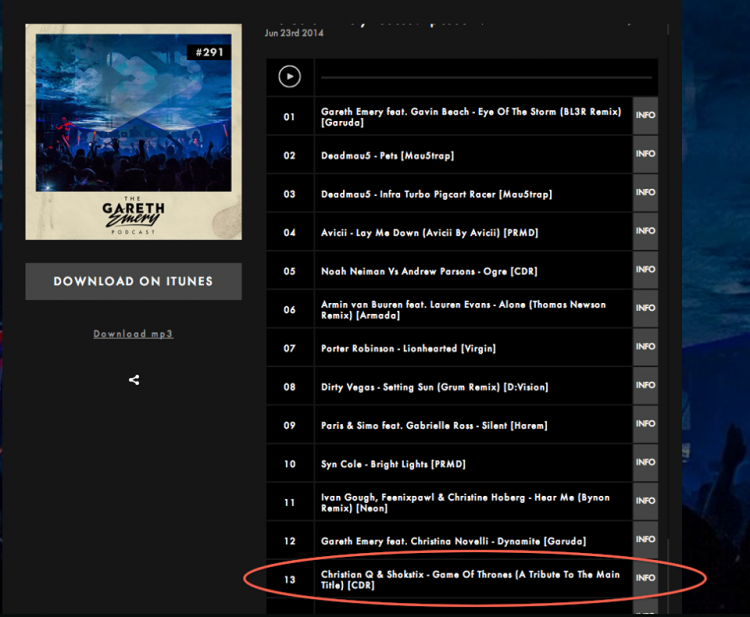 This dropped on the interwebs yesterday by Christian singer / songwriter Lindsay Jurie, thoughts SSri Lanka?
you might remember him from his various collaborations with Iraj and in the recent past his solo effort "Let Me Hold You" which went onto becoming a top 10 hit
dont be shy, we'd like to hear from you! https://docs.google.com/forms/d/1sFQAx3x5KQK7TEVT4zdrqsp7vq9_6yLQ4b5u1r3ag9k/viewform?pli=1