Guess Who's Track Got Supported By Gareth Emery?
So 2 weeks ago Chritstian Q & Shokstick put out prolly one of the best Game Of Thrones Theme bootlegs and got some massive support on it cuz let's face it, WHO AINT A FAN OF THAT SERIES?
Yesterday, this was on our newsfeed and we couldn't be more happier! Yes,, both you producers are approved the 7 old gods and the new 😉
Dunno what it sounds like? click this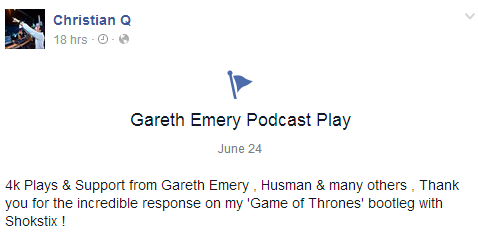 Check out the podcast here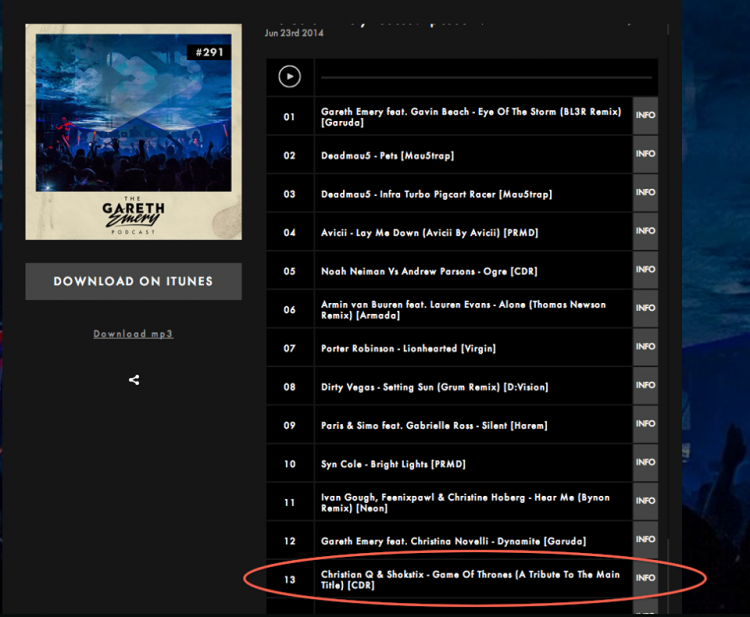 he's back with this very cool single and for some reason it reminds us of Breathspace…check it out and fill us in on what you think
We think this is good timing as the next CDM happens this weekend but before that, here's a sonic recap of what you missed out on last time, also they
July 31st saw a slew of releases and this was one of them. A pretty heart tugging take of 'Runnin' by Ryan De Mel.