GENOCIDE SHRINES – "Hurl Burning Spears To Exhume The Raavanic Throne Of Sivvhela Retaliation"
Its certainly nice to hear some new material after the release of their Ep back in 2012, remember "Devanation Monumentemples"?  Released thru a Canadian Black Metal record label – Vault Of Bones, this single makes a pretty refreshing listen.
If you want to support the band further..get a hold of this, here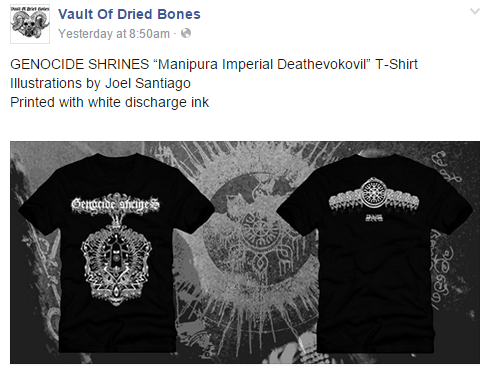 Released on the 4th of August, this 4 tracked Ep by rapper Andie is self produced and features rappers – Desh [The Grind] & KK [Sitha]. It definitely makes for
Just when you thought that singer / songwriter Sadara Bandara went into a hiatus, he's back with this pretty fierce offering and don't be fooled by the title of the
'Time Stopped Without Warning' is Tristen's debut original which premiered on Halloween. He is backed by his sister Tia on guitar.