Fete De La Musique – 21st June
We cannot wait for the 21st cuz that's when one of the few annual events Colombo looks forward to happens and this year their line-up is quite good with a variety of talent from Team Melo to The Brahminy Kites and also 2 giants from the Sl metal scene share the same stage after forever! Paranoid Earthling & Stigmata? together? on a stage? yes, go check out the poster if you don't believe us! They've also got a band down from France (The Caravan Quartet) so why not? did we also tell you that it's a free gig!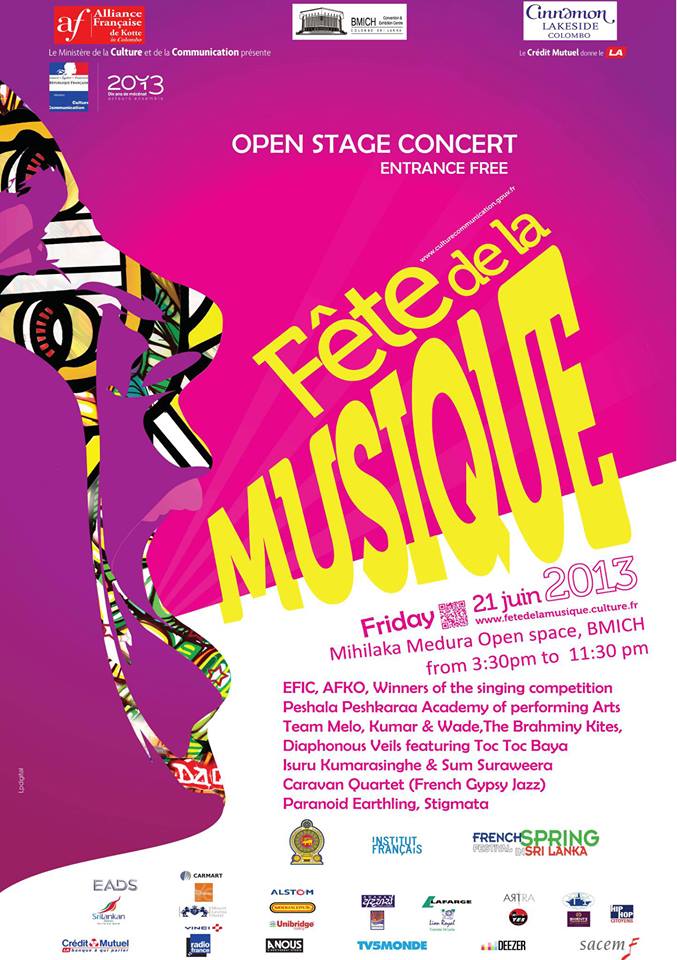 fb event page: https://www.facebook.com/events/211724715643180/
Its gonna be on the 13th and from what we know, apart from Sensational Shane (reputed Dj from the 90s.Weekend Mixtapes/YES101) co hosting, he will also be mixing down some
Trehan Esirisinghe is a name we'd like to see more of in the near future, as he's got charming vocals that pairs up well with laid back melodies and productions.
Awesome Name Day vibes to Natasha Soysa (singer.ex Melodic Maidens)  from us here at team Decibel.lk photo credits: Di Lee Photography Support an independent photographer by recommending their work