Eranga Jayawansa Has A Single On Vandit Records
You might remember this producer for his very popular ethnic rnb remix of "Clarity" from last year and it just so happens that this year just might be his biggest yet as his latest single ft Tricia McTeague "Welcome Anymore" will be released through Paul Van Dyke's label "Vandit Records". #AnotherFirstForSL!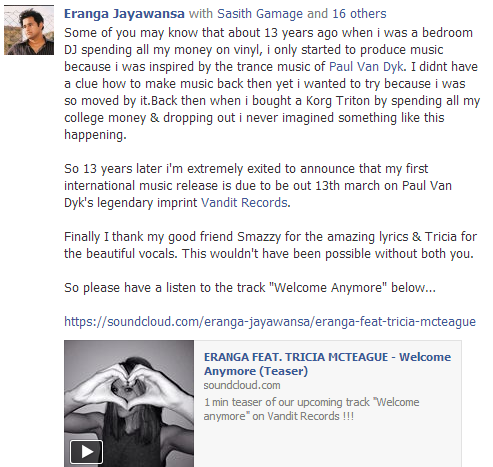 We know you can't wait, click already!
'No One', an the all new, debut single by fresh producer ISRXTH is out now. ISRXTH is a Colombo based producer.
Singer / songwriter Joshua Vittachi has been working hard on his debut Ep which is slated to drop mid this month and here's the first single Sri Lanka. a work
Award winning Dj & Producer Dimuth K will be doing a special warm up set for Herman Cattaneo in March. Here's the scoop for you In Canada? Support the event