Elsz Ft Karan Joseph- Are You Okay? [prod. Versa]
The first release by producer, harpist & singer Elsz premiered last Thursday on the YES Home Grown Top 15 and also has a release on HBO. Here's deets.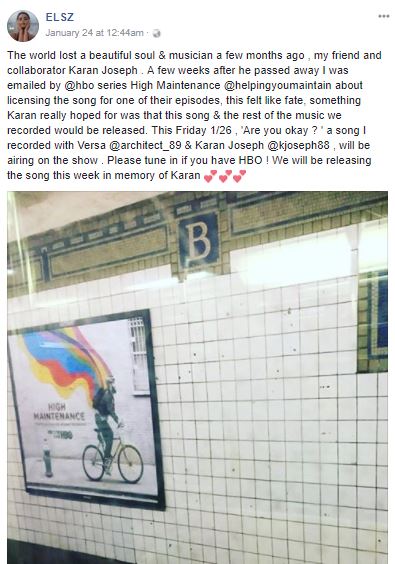 To one of the best bassists (Funeral In Heaven) & tattoo artists in the country, have the best day ever man: team yazminyousuf.lk photo credits: Yohan Siriwardena support an
Singer Jacqualine known for her jazz takes is back with this acoustic drop of her original 'How I Feel'.
here's to years of awesome parenting and all that and hopefully we will come around to say hi this weekend! Congratz again on your lil bundle of jpy. (Dale Kanagasabay