Electro Mechanic: Where I Began
If you dig your share of Hip Hop, RnB & Rap then this is your mixtape right here, go ahead and crank the volume up shamelessly!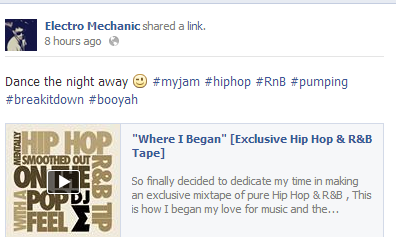 this one man project by Kavinda Kumarasinghe has been around for sometime and does show some promise with this track, its pretty basic but has something about this that makes you
tomorrow, 11am on his soundcloud. Till then enjoy some tech house goodness from his set at Vibes Of Una
It's been a minute since this 20 something Youtube sensation, released new music and here's her all new take of 'Senorita'.