Electro Mechanic At The Rate He's Goin Will Never Run Out Of MashUp's!
where does he find the time? we don't know but he sure knows how to use it pretty well, we dig this MashUp that's out for a mini preview already…fun is what it is, don't believe us, check it out yourself!
"Armen Van Helden Vs. Chuckie & Promiseland Ft. Amanda Wilson – You Don't Know Me Breaking Up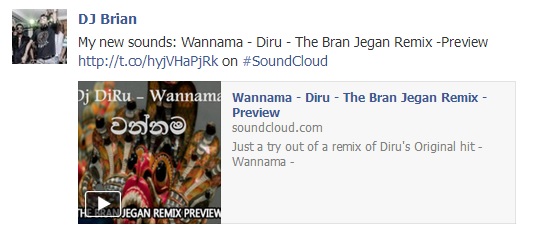 It's no secret that the Geek Club Of Sri Lanka will be having their first x-mas sale and just like their first event which was the Lanka Comic Con held a
Now here's a complete 360 sound change from producer & singer Rechy and we are lovin his all new Sinhala Alt stuff!
You might remember this producer for his very popular ethnic rnb remix of "Clarity" from last year and it just so happens that this year just might be his biggest