Electro Mechanic At The Rate He's Goin Will Never Run Out Of MashUp's!
where does he find the time? we don't know but he sure knows how to use it pretty well, we dig this MashUp that's out for a mini preview already…fun is what it is, don't believe us, check it out yourself!
"Armen Van Helden Vs. Chuckie & Promiseland Ft. Amanda Wilson – You Don't Know Me Breaking Up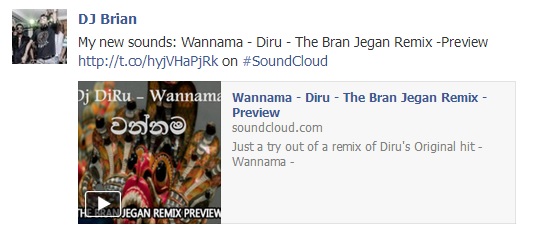 This much hyped single is here and it's a pretty neat Tamil take by ADK & Jack Styles of Iraj's newest Sinhala release that dropped last week – 'Maaraya'.
Ladies and Gentlemen, this is probably the first compilation of home music and features some of the earlier names from the scene like Brown Boogie Nation, Cancer, Rude Boy Republic
Instronative shot to fame last year when they released 'Manabandhanaya' and here they are with their instrumental take of 'Pratihari'.