Dropwizz On GMSL (MTV Sports)
the producer/dj does spill quite a bit on his music and a lil more on his very first tv interview.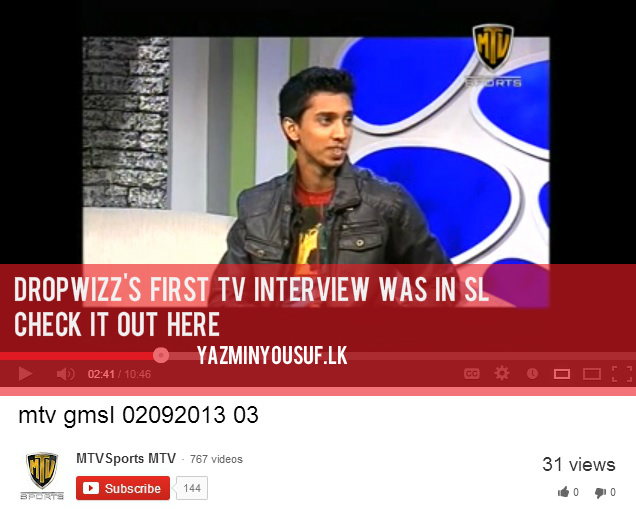 Part 1
Part 2
Founder of AWN radio and ex Bassist (for a few projects), have the best one ever fella! Photo Credit – Pavithra Jovan De Mello
Off his upcoming ethnic experimental fusion album 'Lost In Flames' (with a lot more surprise elements) which is slated to drop sometimes before the end of the year , "King
Dropped at their album teaser gig, 'Butterfly Effect Volume 1' this single sees vocals by Senuri for the first time. Till the studio recording, here's the live version.