Dj Ruki Has Got More Sonic Goodness In The Form Of Another Wonderland Episode
Episode 3 is full of that awesome delish deep house and since it's up for free download, take advantage and crank it up..trust us on the fact that it's epic for a Friday morning!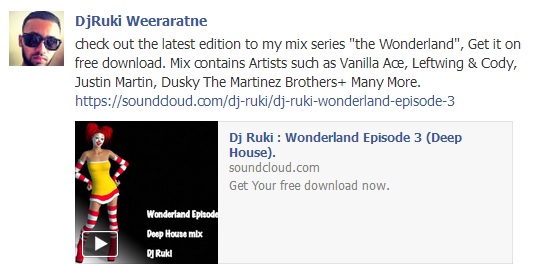 Rapper Spike is back after a pretty long hiatus and his comeback single 'Gritty' has a video that will be out in the very near future. Here's just a teaser
They dropped this announcement a few hours ago! till the big drop on their social media, here's Lanka's first clay animation video.
The 20 something producer & dj just dropped word on his newest Ep titled 'Neon Dystopia'. This effort will finds its release thru High Chai and this will be his