Deyo Releases The Teaser For Divine Mother
the teaser just made us go gaaagaaagggagagagagaga…we cannot wait till the full track which features Swathi Krishnamoorthy!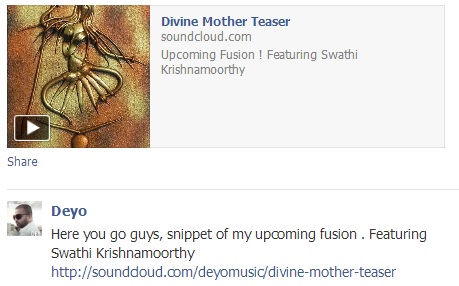 in the meantime, check the teaser out in-case you haven't!
Here's all you need to know about ordering what is easily one of the best albums of this year! await our review of it..till then, here's how you can order
we just love the moombathon elements on this track…the best original release so far for 2013 from the DD camp, hopefully we'll see this at their live set in the
Dj & Producer N Marc is back with this all new remix of Andrea's 'Amor Peligroso'. High festival energy, all thru and thru!