Lanka To Be Repped @ The Wacken Metal Battle 2019
This announcement sure has gotten a ton of metalheads super excited when it dropped on Monday evening, and rightly so. I mean, who wouldn't be excited?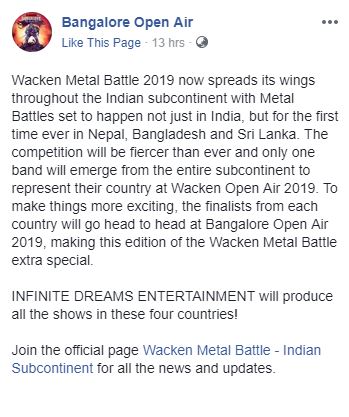 More deets will be dropped when we get it! till then, stay subscribed to the Wacken Metal Battle FB Page
We like freshers taking up the art of Sinhala Rap seriously, check out Aki Vish & Black Hunter's single already!
Here's a pretty good release after rapper K-Mac's hit 'Colombo' dropped on the internet a few years back, this one is another collaba ft the soulful voiced singer DKM &
Wednesday was when this all new single by Tamil artist, Mudriq got released. This is his first music video and is a a visual treat, and is packed with some