Lanka To Be Repped @ The Wacken Metal Battle 2019
This announcement sure has gotten a ton of metalheads super excited when it dropped on Monday evening, and rightly so. I mean, who wouldn't be excited?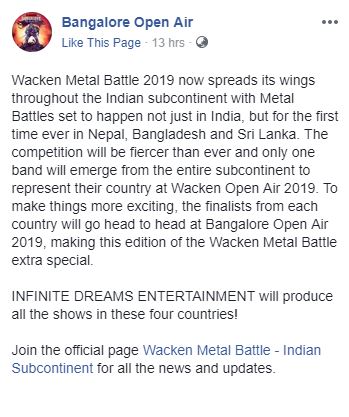 More deets will be dropped when we get it! till then, stay subscribed to the Wacken Metal Battle FB Page
Just when everything seemed quite from the Illnoize camp, they dropped this single by Fill T & Smokio. Currently #1 on Youtube's trending list.
The prince of Sinhala Trap aka Cairo Rich is back with this pretty sick collaba that features that Nuwara Machan, Costa and a fresher from the scene – Nikz Nk.
if you weren't there for the live show, here's what you missed out on =)