Delvin Hindle Spends A Second Week At Number 1!
It's official! Delvin Hindle's all new single is at number 1 for a second week on the YES Home Grown Top 15. Not familiar with the single? Get familiarizing already!
Here's the countdown at a glance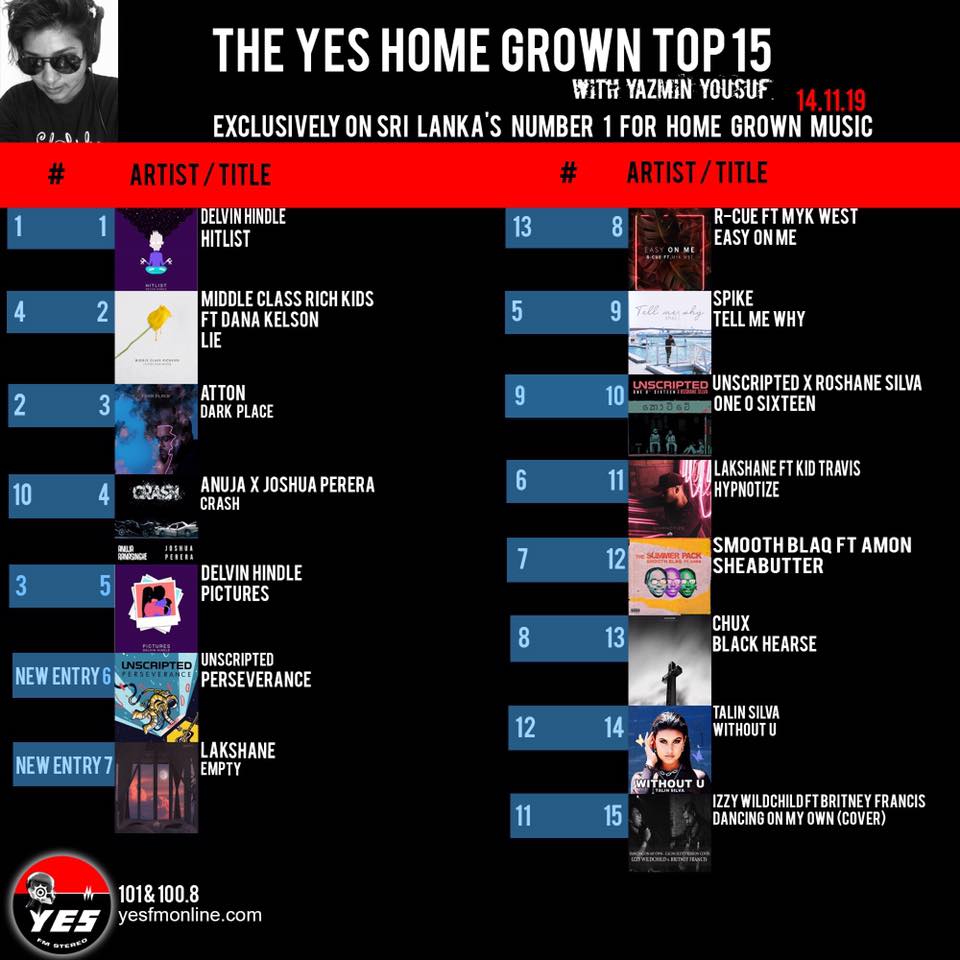 Lil Mora from Team GhostFace is back with this all new release titled 'Satan'. This was released on the 25th of October.
Lanka has its first 80's retro-wave project and its by 2 members of The Fallen Kids – Roshan & Asiri. Their first single 'With You' dropped a few weeks ago