Delvin Hindle Spends A Second Week At Number 1!
It's official! Delvin Hindle's all new single is at number 1 for a second week on the YES Home Grown Top 15. Not familiar with the single? Get familiarizing already!
Here's the countdown at a glance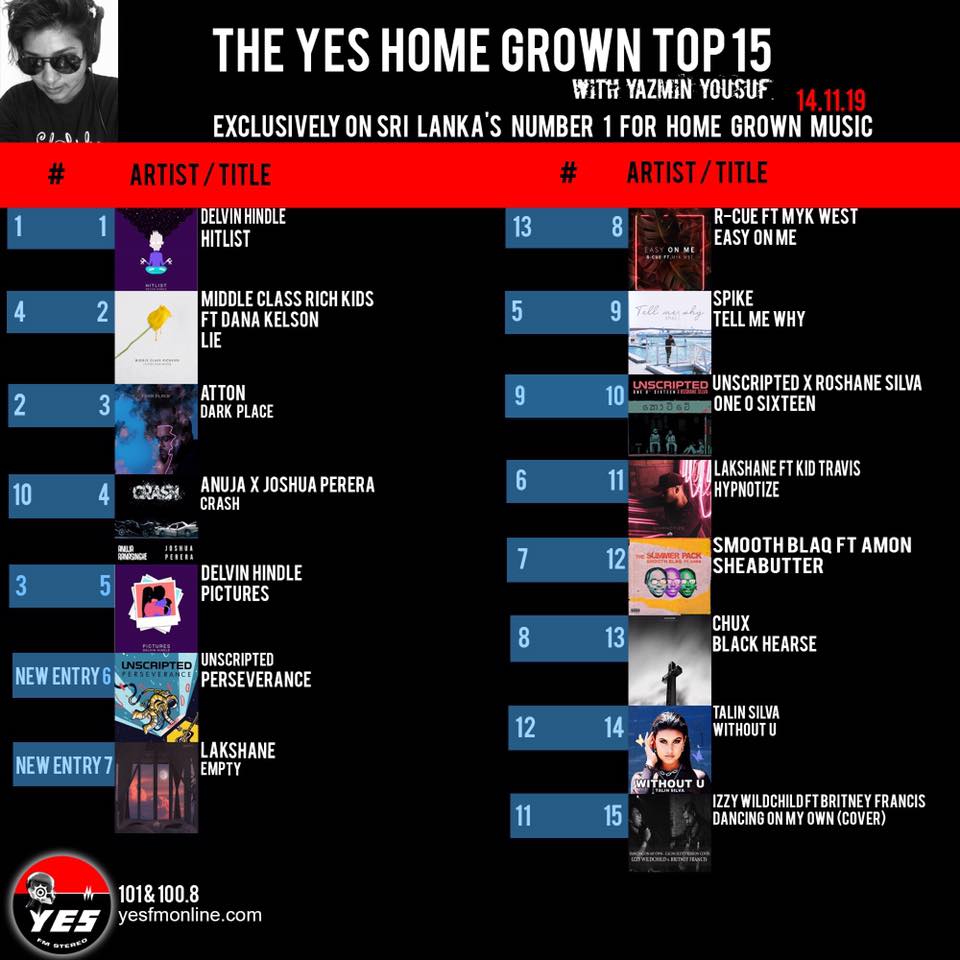 Awesome name day to Amila Galappatthi aka Stonapathi (producer), Rachith Athulmudali (Dj / event man), Justice Gnanamuttu (bassist.Magic Box Mixup /ex Salvage), Shyami Mahendra aka KC Gray (Dj) & Belated cake day greets to Thusitha
There's been a few politically charged singles released last weekend and here's one of them and this sure makes for a strong, lyrical anthem for the times we're living in!
It's been a minute since this Gampola based producer released anything new and while the world was busy on a Sunday, he dropped this. Quintessential Daffy Maestro, that's all we're