Decibel Exclusive – Straight Outta K-Town
UNSCRIPTED'S WEST-SIDE STORY & EAST-COAST SOUND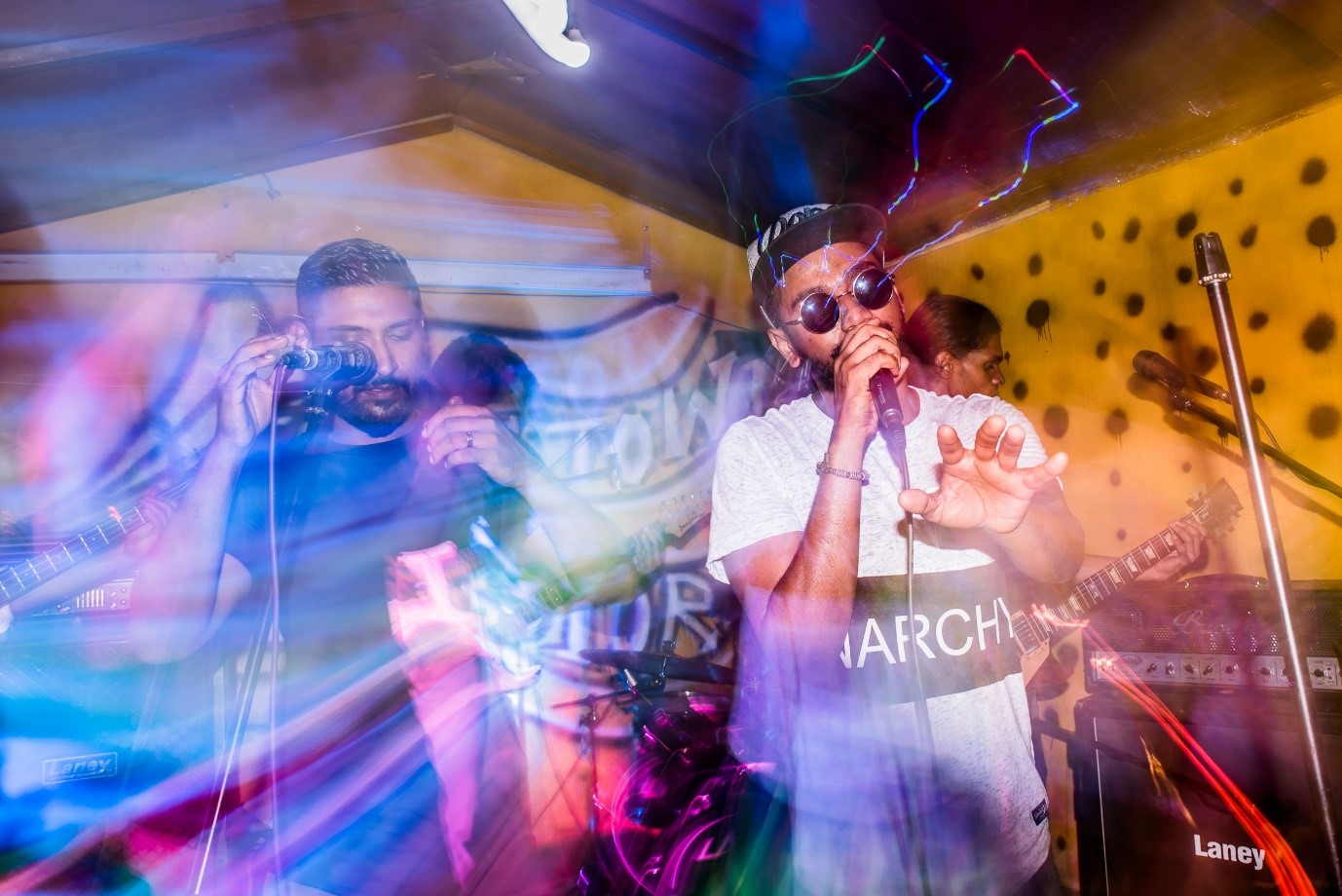 photo credits : natalie soysa
Hip-Hop turns 45 years old this year.
In 1973, Jamaican-born DJ Kool Herc began extending the instrumental breaks in songs using 2 turntables at parties in the South Bronx, contributing to the sonic evolution that had begun when the Delta Blues traveled to New York in the early 20's. Today, Hip-Hop continues to be laced with several sub-genres from opera to jazz, making the East Coast sound arguably the most compositionally versatile.
By the mid 70's, DJ Alonzo Williams would play a party in Compton and give the West side its own Hip-Hop avatar; drenched in funk bass lines, the genre is associated with some of the greatest of names in the business. Dr. Dre and the NWA called out to a troubled youth with songs about gun violence and police brutality, etching gangsta' rap as the people's response to America's racist legacy. 
Hip-Hop stands for deviance and rebellion against systematic power structures. Add a near half-century of existence to that ethos and you could claim Hip-Hop as a space for grown-up ideologies and rebellious youth alike. You could also travel back through hip-hop's history and discover that rock n' roll and heavy metal also share the same roots.
I was to be reminded of this on the 30th of December last year.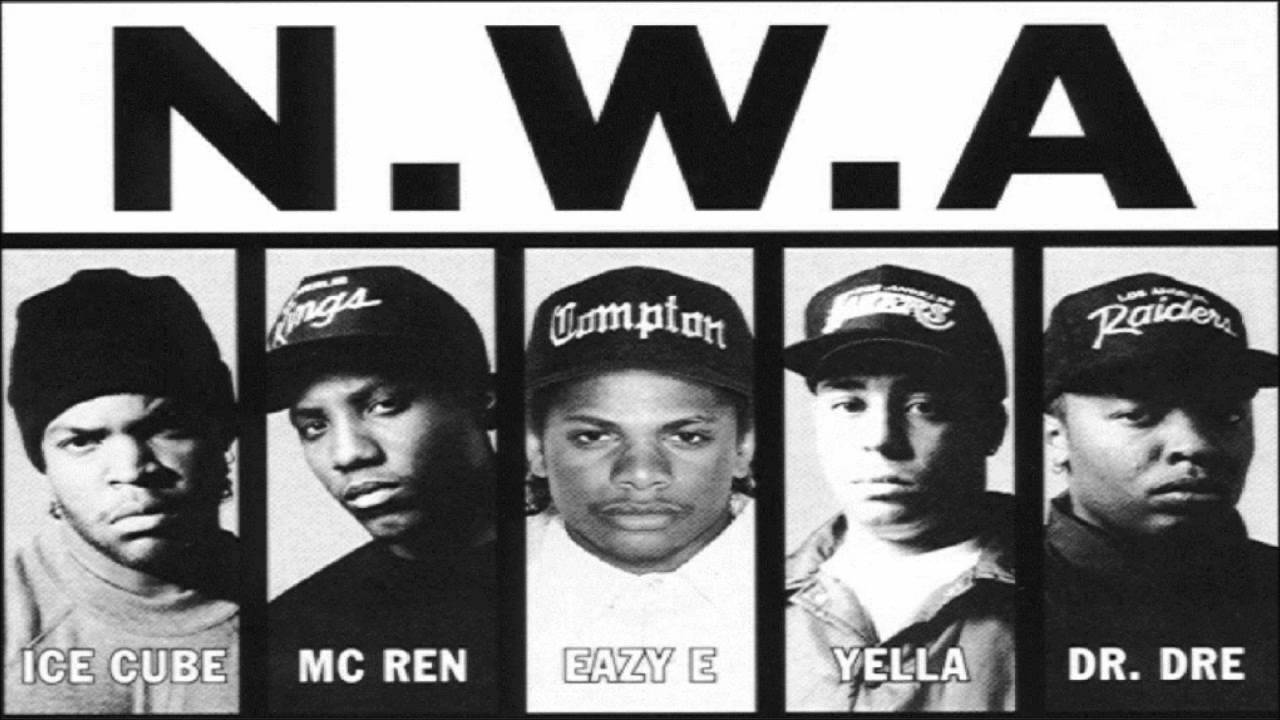 image : the internet 
'Dr. Dre and the NWA called out to a troubled youth with songs about gun violence and police brutality, etching gangsta' rap as the people's response to America's racist legacy'.
I had ventured into a hole-in-the-wall garden of a hostel in Dehiwala and had the pleasure of hearing Unscripted for the first time. I heard a beat drop and then – boom. Did I hear that right? Were they welcoming everybody to the wild, wild west? I'm no fan of covers, but in this case, it made me listen harder.
not from the event, but this is the cover.
Shamika Makalanda, Unscripted's guitar guy was into Hip-Hop long before he played in a Thrash band. But I had only ever seen the Makalanda's play metal until then. In fact, his brother Saveen, the band's funk-driven bassist attributes his current playing to the technical prowess he gained playing thrash metal. I encountered them back in 2010 when I was dragged off to a rehearsal with some wanna-be teenage rockers who called themselves Ablaze. I was curious; I had ventured to hear other would-be's a decade before and found myself audibly gratified for the experience. A handful of the bands that came straight outta Rock Company's halcyon will always be close to my heart for pioneering a heavier sound in Sri Lanka.
And with Ablaze? I was to be rendered speechless. Some were barely teenagers; Charith Fernando the drummer was 14 and Saveen, a 13-year old bassist. Ablaze were composing and performing complex Prog. Thrash music that they must have been too young to understand. And they were good. 8 years later, 3 members of Ablaze are Hip-Hop musicians.
I had a listen to the recent Unscripted EP 'H.U.S.T.L.E.'. Now here was some interesting stuff! There was more to their sound than West Coast hip-hop. I distinctly heard hints of the East Coast, slide guitar, The Temptations and even a little Marvin Gaye. And, in what feels like a fleeting moment, Shamika adds to his brother's new-found groove, by going from blues rock to Morello-levels of heavy. More, please.
Charith's recounts a different journey from Thrash to Hip-Hop. After Ablaze, Charith found himself becoming a Jazz drummer. Jazz lead to Funk, which eventually lead him to Hip-Hop – a journey that's audibly present with his work across the Hustle EP. 
Today, Unscripted are one year old with 30+ years of experience between its 6 members. The Ablaze trio are joined by KK, Shane and Joel who form a 3-part vocal line-up. KK loves his G-Funk, but he's history also includes a foray into playing bass guitar for a metal outfit, as does Shane who once performed with Ablaze. Joel comes from a different place – his story is rooted in gospel. You might scoff at gospel music until you go back in time and discover that just about all the good music produced today began in the Black gospel churches scattered along the Mississippi.

Left To Right – KK, Shane & Joel (image by natalie soysa)
The Unscripted sound? A commercially-tinged rendition of East and West Coast Hip-Hop with a plethora of musical influences in between. This kind of crossover-music is just what we need to take the underground to a wider audience. And we can be thankful to have bands like Unscripted and The Soul who can front that journey.

Left To Right – Charith, Shamika & Saveen (image by natalie soysa)
I also have grouses. Here's the first: Shamika needs to let loose – or be let loose. You don't let the trump card play a supporting role in what must be a performance of equals. The electric guitar maybe heavy metal's darling, but it is also an integral part of all the sounds that make up the band's undeniable fusion. It's what makes the K-Town sound so very interesting in the first place.
KK delivers smooth, easy rap, lingering at the end of his lines – a signature element in West Coast rap. As a rapper, KK has his own brand and delves into music production for other artistes. No doubt, these excursions help him deliver as a musician; his lyrical instinct flows line into line so seamlessly. And then it's enhanced with freestyling. On the flip side, Shamika explores the loose construct of East side influences while dabbling in heavier sounds on occasion. Add a drummer with a diverse background, a bassist from two worlds and two crooners that can go from Marvin to Ave Maria on demand. An overdose, perhaps? You'd think it wouldn't work, but it does.
Which brings me to complaint #2: I'd like to see Joel take the vocal lead sometime soon. Shane's voice is utterly gorgeous, but so is Joel's – and differently so. Exploring what each vocalist can contribute to the Unscripted sound might just about crank it up a notch.
My third and final grouse is not a critique on the musicians but in the infrastructure available within the underground scene itself. The first time I heard them, I heard Unscripted, unaltered – but never since. The sound guys must work harder to understand the music, the venue and several other intricacies before they get down to work. We often hear great music with poor sounds – something that will keep holding the scene hostage if it isn't attended to with the same passion that goes into making the music.  
'Desire' is currently one of the biggest hits and is on the yes home grown top 15 (sri lanka's only local music countdown in english)
But back to the good stuff. Unscripted sound so good because each musician brings something else to the party, entwining sounds together in a way that takes the music out of a genre-boxed space. I guess that's why they call themselves Unscripted; the ability to take a 100-years of music and hand it back to us so unexpectedly. The stuff of magic.
Article by the very cool Natalie Soysa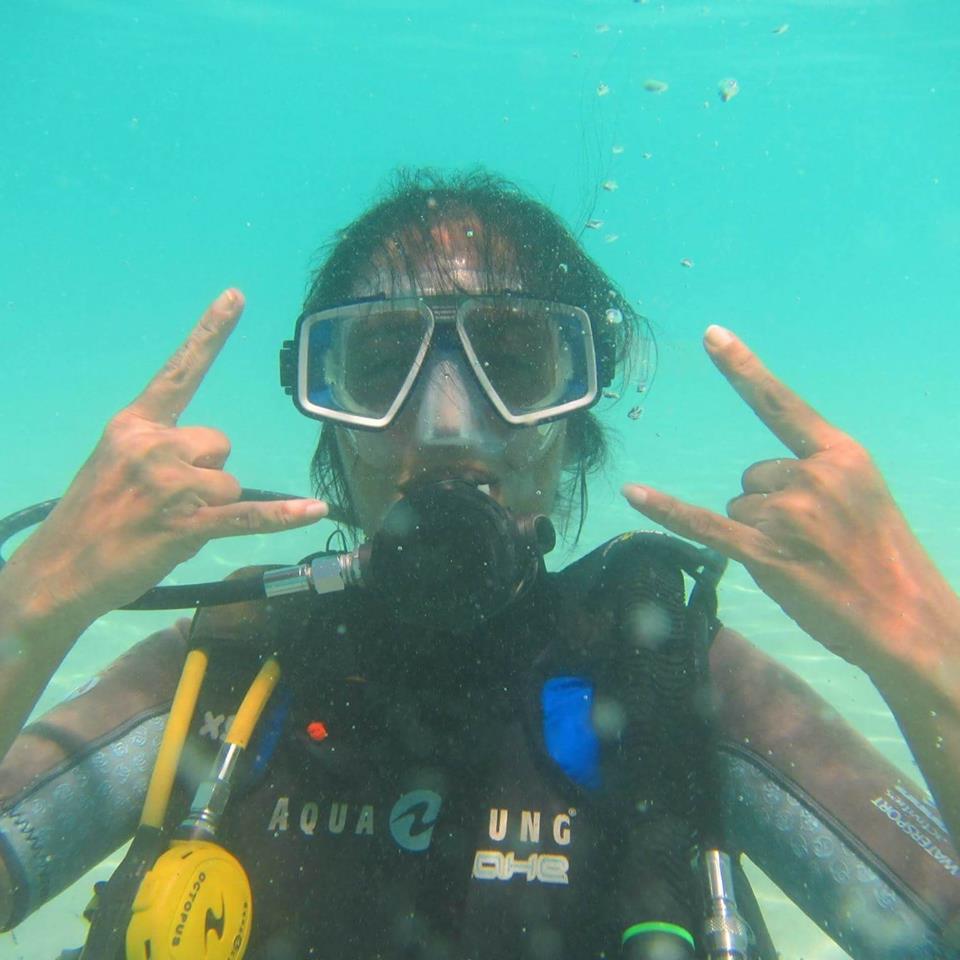 photographer/writer/sith lord
Armed with a message that's right for kids who use social media comes this all new collaboration by Jayasri, Prageeth and Shiraz Rude Bwoy. It touches upon the recent headline
Kingdom Life has had a very good 2016, from clinching the coveted title of 'Best Band' @ TNL Onstage (among other awards) to releasing their debut album at a special
We're glad to be hearing something a lil diverse like this after sometime, this producer from CMB is on our radar this year!