Decibel Exclusive : Rolex Rasathy
Rolex Rasathy is a name that has been garnering attention for what she bring to the table; In the past Canatic music and recently an Ep like no other. We had to catch up with this name for a proper one on one.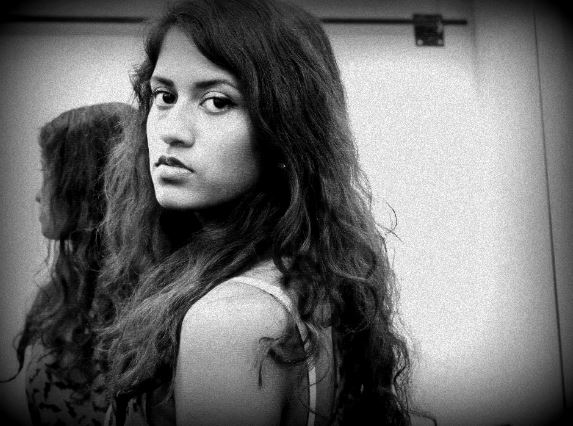 DecibelLk: Introduce yourself
RR: So I go by the stage name Rolex Rasathy. I am a classically trained Carnatic musician, but Rolex Rasathy is my recently emerged musical alter ego, who does a bunch of different genres, and is essentially just a rowdy Tamil women trying to express herself! I was born and raised New York but spent six months this past year living and working in Colombo..and this was my first ever visit to my motherland.
DecibelLK: About the EP, what the EP means to you, who else is on the record?
RR: Yes, that brings me to the title of the Ep 'Vellavattai'. My partner in crime/the producer on these tracks "Wordsmith" thought of the idea to have a twist on the spelling so that it phonetically sounds more Tamil, given the demographic of the city which was home to me for six months.
These tracks weren't actually made for the purposes of releasing an EP. Wordsmith along with myself and a few others organized an all-female gig at MusicMatters called "alt + ctrl + shift", which was a platform to empower female artists in Sri Lanka. I had felt that in addition to the gender dynamic, there was a nuance in that there were especially Tamil women lacking in the experimental music scenes in Colombo. So when Wordsmith approached me saying we should create some new tracks, I jumped at the opportunity. The music is all produced by him, while I wrote the lyrics (English & Tamil) and did the vocals. This was such a meaningful collaboration for me…so we decided to record the tracks! I'm forever grateful for Wordsmith for being my partner in my first EP and making this dream a reality.
So there are four tracks. "Call Me" is mostly English, a little Tamil.
"Stoopid Moonji" (which means stupid face) is all in Tamil (and it's pretty scandalous lol)
And "Mundane" is almost all in English.
The final track is an instrumental by Wordsmith which is supposed to be a sonic portrait of Rolex.
DecibelLk: What sort of vocal style in Tamil singing do you incorporate on this?
RR: You know, this isn't a completely Tamil EP as I said…because it includes all the sides of my persona Rolex Rasathy. English is the language I'm most fluent in so I'm trying rapping for the first time on "Mundane", that's in English. I would say my singing will always be influenced by my Carnatic, or classical, singing, which I still perform. So there's definitely a Carnatic influence in there. But I'm doing RnB..disco vibes…kind of filmy Tamil song vibes are in there as well. I'm not sure how to define the style of singing in these tracks to be honest, it is so all over the place! I guess I could just say it's experimental.
DecibelLK: This is probably the first of many to come…what does the future hold for you?
To be honest, my time in Sri Lanka was the beginning of Rolex Rasathy coming out. So as long as my amma doesn't kill me anytime soon for doing this, this is just the beginning. I already have an awesome track out with OJ Da Tamil Rapper called "Agarathi"
but a few are coming out with some wonderful artists at MusicMatters, King South, and KK. Now that I'm back in the US…I'm meeting artists overseas as Rolex and have some collaborations possibly coming up with musicians from the US, Canada, and India as well which I'm super excited about.
DecibelLK: Is there anything you'd like to say for people who are pursuing Tamil music in Sri Lanka or Lankans who are doing Tamil music around the world?
RR: You know…I would like to encourage Tamil women to push their boundaries and to feel like they can express themselves and be rowdy while still being able to celebrate their culture. I love being a Sri Lankan Tamil woman but…I know the kinds of constraints society places on us…I definitely have a privilege in that I'm from America…but I even felt the pressure so much there to be a certain way and be like a proper Tamil girl…and I came to Sri Lanka and realized I didn't have to prove anything to anyone. I should be able to express myself however and still be a Tamil woman. Doing a classical art form like Carnatic music is one of the most valuable things you can ever get in life, I cannot stress that enough. But I think it's also important to celebrate all sides of yourself. It was a really emotional process to put these tracks out because I kept on doubting myself (and making Wordsmith go insane in the process!)…being scared of what people were going to think of me, being a classically trained musician all my life. But I think where our community , both in Sri Lanka and worldwide, needs to understand is that providing platforms for us second generation Sri Lankan Tamils to do things differently, we're not necessarily resisting our culture, we're able to GROW with it and with the times…and celebrate our realities. And I think that's a really beautiful thing to be able to do.
Released on the 14th of November thru Heavy Artillery Records, this 3 track ep sees two brilliant collabas with guitarist Arjun Dhas (Emotions Integrate) & another (Love & A Freak
Nadine is back after a hiatus with this incredible take of Little Mix's single 'Secret Love Song'. She is known for her single 'The Way He Loves Me', which was
Released on the 31st of July comes this all new single by Milan Gunathilake. Call this the perfect slice of Sinhala alternative made for the times we're living in.