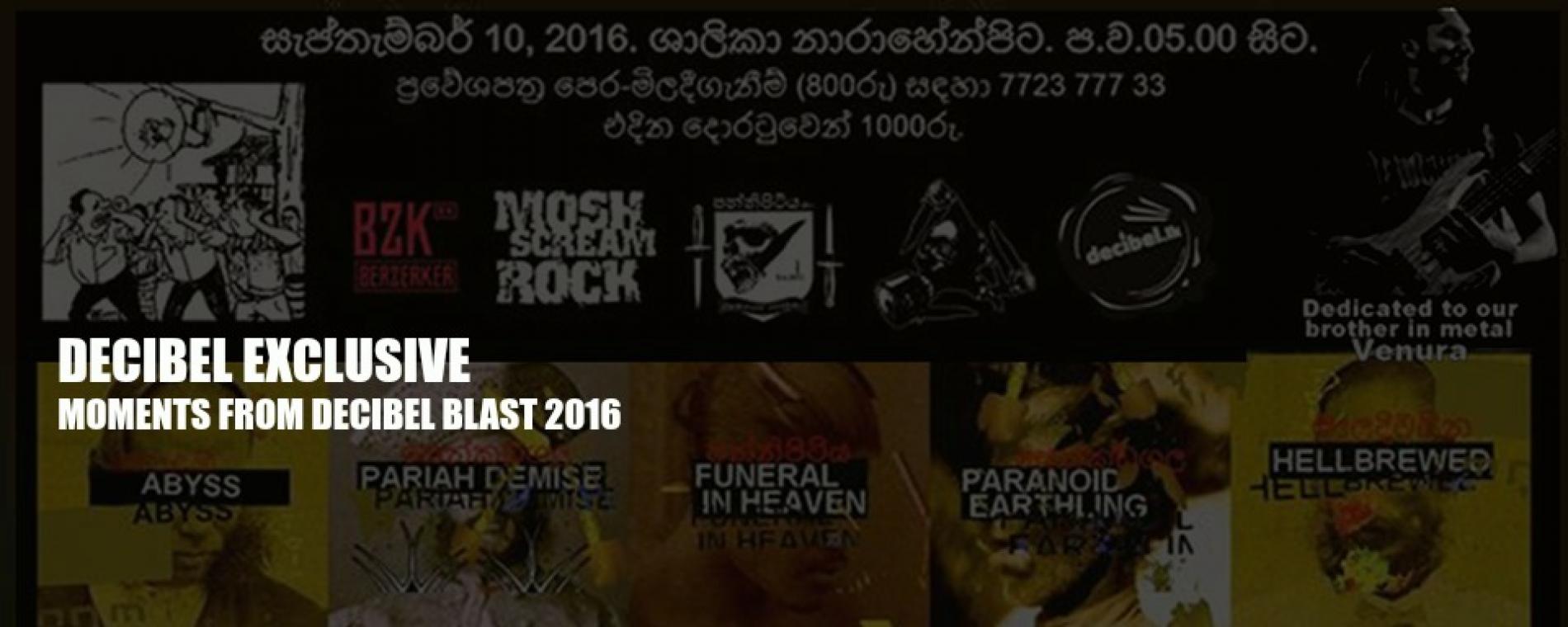 Decibel Exclusive : Decibel Blast 2016
Held at the Shalika Hall last Saturday, this gig saw quite a few heavy weights take stage including the only D Beat Crust Punk Band in the island – Dispute (Pariah Demise were unable to perform) and Hellbrewed from the Maldives. 
Here are a few moments from the gig 
Abyss started off the show 
Dispute took over 
And then it was the mighty Hellbrewed from the Maldives 
The founders of Hela Black Metal, Funeral In Heaven played a brilliant set 
Ending the show were grunge heavyweights : Paranoid Earthling 
This is a pretty interesting name to come out of Kandy and have been around for a while..check out their single and see how you dig Learn how to
Producer Eve Alai is back with this all new club anthem with fresh new vocalist Z! It's sexy, fun and just the good stuff to vibe to.
Here's another weekend release by a name we're yet to hear more of! Ravihanz breaks realities down in his all new single 'Andurema', that's produced by Bee.