Decibel Exclusive : A Village In Despair
You would have seen the news of an all new band emerge during the last 24 hours among a few circles and if you've been curious about this all new name, you've come to the right place. Here's our exclusive chat with Buddhika Karunasekara.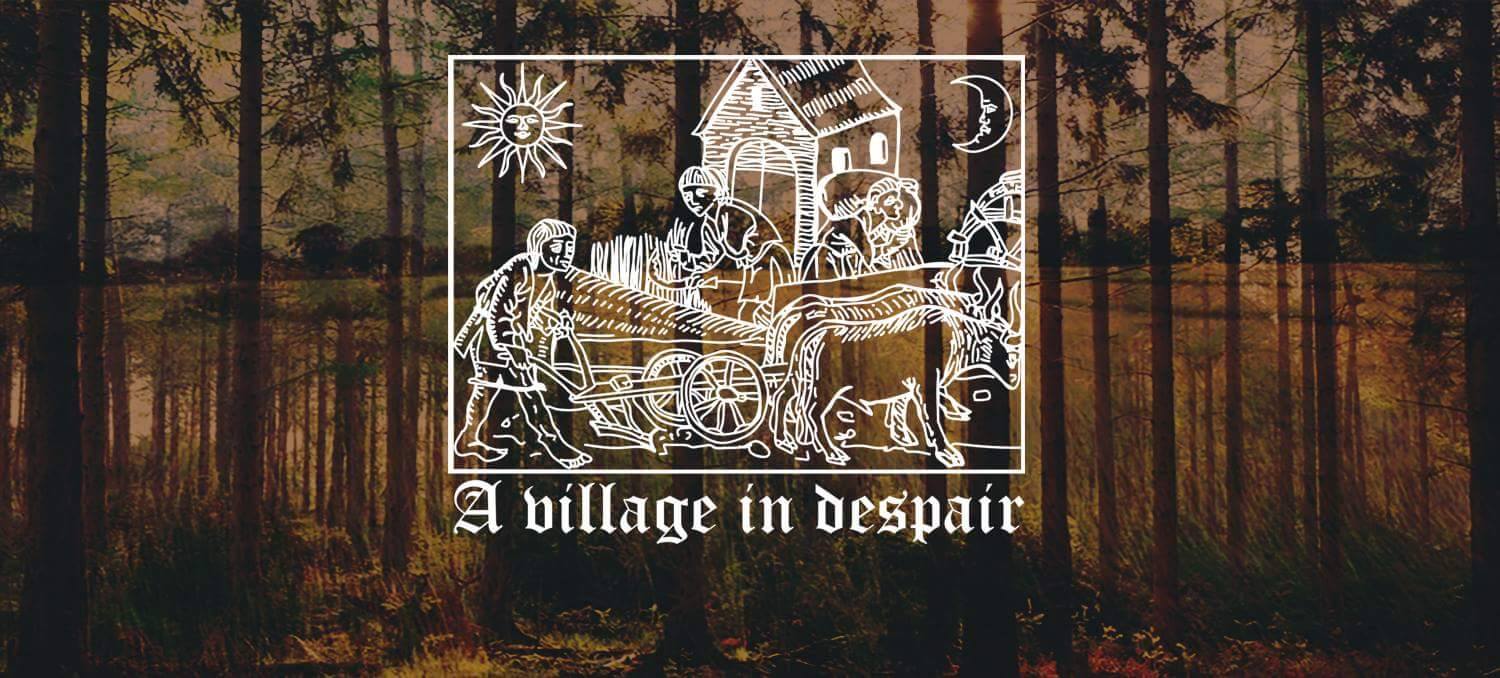 DecibelLk: Tell us about the band
Buddhika: A Village In Despair is pretty new to the scene. There's only three of us at the moment and it all started when I came down for THE FIRST RESISTANCE. We had a chat about starting an ambient/atmospheric black metal project and here we are.
DecibelLk: How different is this compared to PAC and FH?
Buddhika: I'd like to think that they're worlds apart.
FH was driven by the raw and primitive sound of the old school Norwegian black metal movement. It dealt with religious, social and political themes. It was all about channelling hatred, aggression and our Kandyan pride.
PAC is a different kettle of fish altogether. Experimental as fuck, evolving with every release, mixing black metal with noise (and anything else we can think of) whilst covering themes such as mental disorders, self-harm and insanity.
A village in despair is more about the struggles faced by Sri Lankans living in rural areas and how they get taken for granted. The music is very sombre and melodic and will at times remind you of Xasthur, I shalt Become, Drudkh and even a bit of Cascadian black metal. So none of these bands should ideally sound similar at any point.
DecibelLk: Does this mean the end of Plecto Aliquem Capite?
Buddhika: Aren't you quick to jump to conclusions 😛 ..Not at all.  Personally, I think PAC is strong that ever. We are:
Working on a Jeckyll and Hyde inspired full-length set to be released in 2018 to coincide with our 10th
Planning another gig in Kandy in February 2018.
Currently looking at the possibility of releasing a split EP in 2019.
PAC will be my main focus and A village in despair (AVID) will be a side project.
DecibelLk: What about your previous noise project? You had one right?
Buddhika: Ohh yes, the good old serpent. Serpent of Old. It's been over 8 years since I released anything. I have worked on a couple of tracks over the years and right now I'm trying to figure out whether to add vocals or not.  I will probably put out an EP when I have some time. Right now it's PAC and AVID.
DecibelLk: The bands theme is a bit bizarre.. could you explain why the theme is based around a village?
Buddhika: The village as you might've figured is fictional, but what we talk about is something that almost every villager in Sri Lanka can relate to. We talk about the hardships they have to face when living in a rural village, how the farmers get ripped off by people, how they struggle to put food on the table, how deforestation is impacting them, how global warming is wreaking havoc..etc
So we decided to base our music around a fictional village..this is probably one of the sanest sounding projects I've worked on.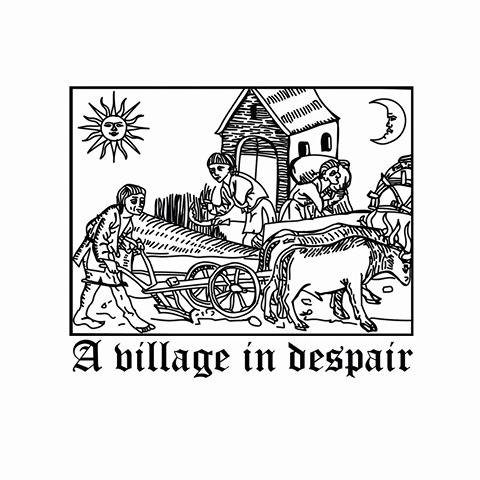 DecibelLk: When is the material going to be out?
Buddhika: We will releasing an EP sometime soon. We've recorded the guitars for 3 tracks and now it's a matter of laying down the drums, bass and vocals.
DecibelLk: Would we see the band live or is it only a studio based project?
Buddhika: When we started off we thought it will be a studio based project, but right now it looks like you might see us live, as early as Feb 2018.
DecibelLk: Who makes up the project?
Buddhika: The band at the moment comprises of yours truly handling the vocals and lyrical concepts, Sandun Harshana (from Rathas) on guitars, who's handled most of the composition work (and he's done a kick ass job) and Kasun Nawarathne on drums. We've ear marked a live line-up, but I'll spill the beans some other time.
DecibelLk: When is the first single going to be out?
Buddhika: The first single will be out in a month or two, the EP will follow soon after. Both the single and EP will be premiered on Decibel.lk
DecibelLk: What are your plans after the EP?
Buddhika: We have already started working on a follow up. It will be a three track EP that will be released in mid-2018.  We will probably play live once a year and will probably open for Plecto Aliquem Capite.
Friday night saw the release of an all new single by rapper, singer & producer Neo and this single featured his protege – Freaky MobBig. We caught up with them
And here's a sick remix from our island's very own Dj & Producer Ambroz. Released on Friday, this one is up for free download too.
This two man project from Colombo just dropped a teaser of what's to come from their upcoming full lenght release sometime this year and we are loving this raw, dirty,