Daham's Working On A New MashUp
word, is that it might premiere at an event called "Illuminate"…till then here's the preview, see how you like it!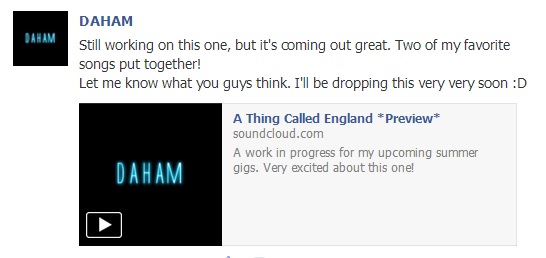 Here is one band that's been garnering more attention that they expected and that's cuz of the unique brand of music they bring to wherever they perform. Last year saw
Producer & DJ Nishan Lee dropped this interesting take of Olafur Arnalds's single 'So Far' on his name day and we think this is yet another gem from his vault.
you might remember him as the guitarist from Rivera (we don't know whats happened to that band) or that guy who does amazing guitar covers on youtube..have the best one