Daffy Maestro's EP Home Is Out!
This 4 track EP called "Home"  is out now and and has a limited release (physical copies with 2 bonus tracks & not applicable to the online release).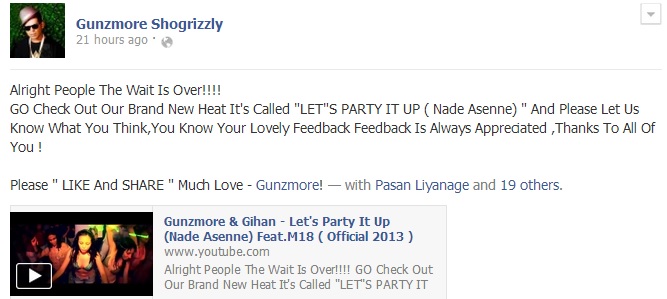 check out the EP preview here
Purchase the EP here
http://daffymaestro.bandcamp.com/
And it rightly had to be from his home country – Lanka! "I Do It For You" is his first original single that was out during late October and has
Thyasha & Lara Modder finally have collaborated and the end result is this pretty neat acoustic take of Jon's insta classic 'All Time Low'.
It's nicer to hear a Hard Rock single after what seems like forever, this aint too bad for a band that made their presence known at TNL Onstage last year.