Daffy Maestro's EP Home Is Out!
This 4 track EP called "Home"  is out now and and has a limited release (physical copies with 2 bonus tracks & not applicable to the online release).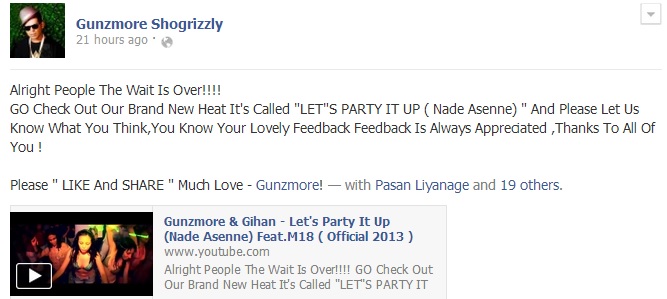 check out the EP preview here
Purchase the EP here
http://daffymaestro.bandcamp.com/
Singer & songwriter Minesh Dissanayake is back with this amazing acoustic take of Nadeeka Guruge's classic 'Sihinayak'.
Singer Madara is back with this all new release. Titled 'Get Paid' this is a single release.
If you love your dubstep and mashup's equally nasty, you need to check out this Dj/Producer from EDM City….worth the repeat mode! http://official.fm/deenology recommended listening – The Fuzzy Dice