Congratz To StreetLight Mist On Yet Another Week!
At number 1!
its a good buncha weeks for both Kandy based Jonathan and Australia based Sean and hopefully thwir fans will let them have their single have the title of being the most demanded for on YES101: Sri Lana's Number 1 For Home Grown Music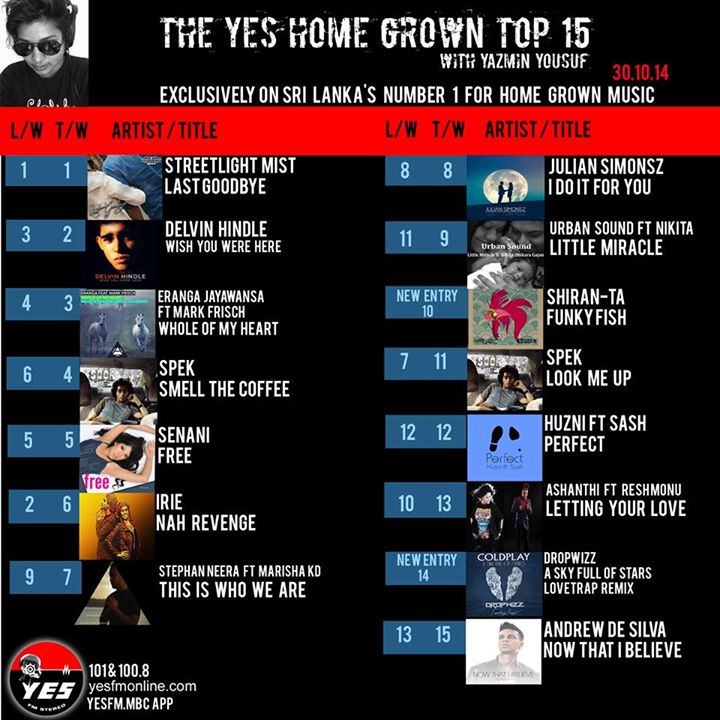 Rapper Master D just dropped his all new single just a few hours ago and we are impressed!
This Lankan based in Canada known for his singles 'Katie' and very recently 'Wndr Girl' (ft Mechi) is back with yet another smooth take. This time around of that Drake
We recall Gajen (one half of Urban Sound) talking about this single not too long ago on the YES Home Grown Top 15 and this sound promising, we like the