Congratz To StreetLight Mist On Yet Another Week!
At number 1!
its a good buncha weeks for both Kandy based Jonathan and Australia based Sean and hopefully thwir fans will let them have their single have the title of being the most demanded for on YES101: Sri Lana's Number 1 For Home Grown Music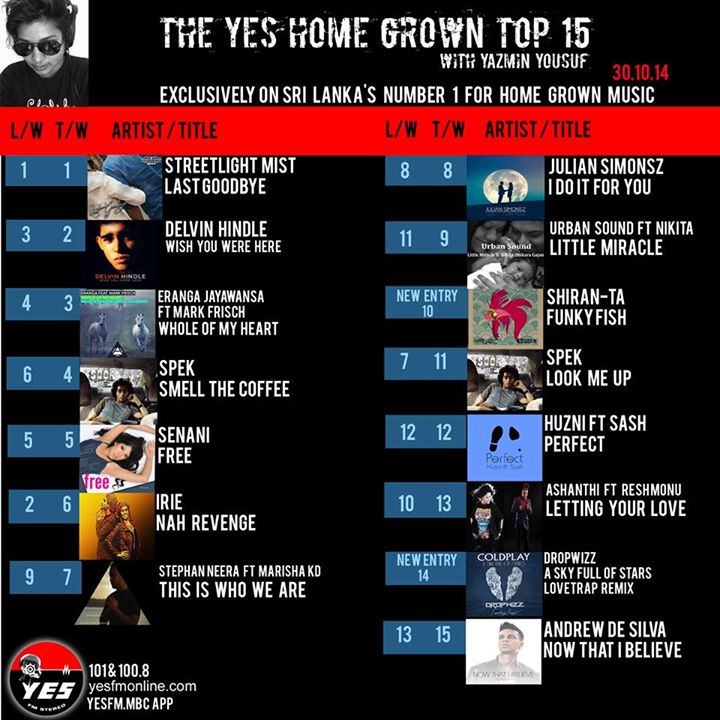 Miran's newest release is here and it's magical, mellow tribute of sorts for his parents.
cannot wait for the next session on the 14th of December! we expect cake from you 4 and tons of that chocolaty cake we could die for..cake aside you guys,
This we makes for a very unlikely but brilliant combo – visually, sonically & lyrically! Like it? purchase it here Warning: Viewing this video may induce seizures