Congratz To StreetLight Mist On Yet Another Week!
At number 1!
its a good buncha weeks for both Kandy based Jonathan and Australia based Sean and hopefully thwir fans will let them have their single have the title of being the most demanded for on YES101: Sri Lana's Number 1 For Home Grown Music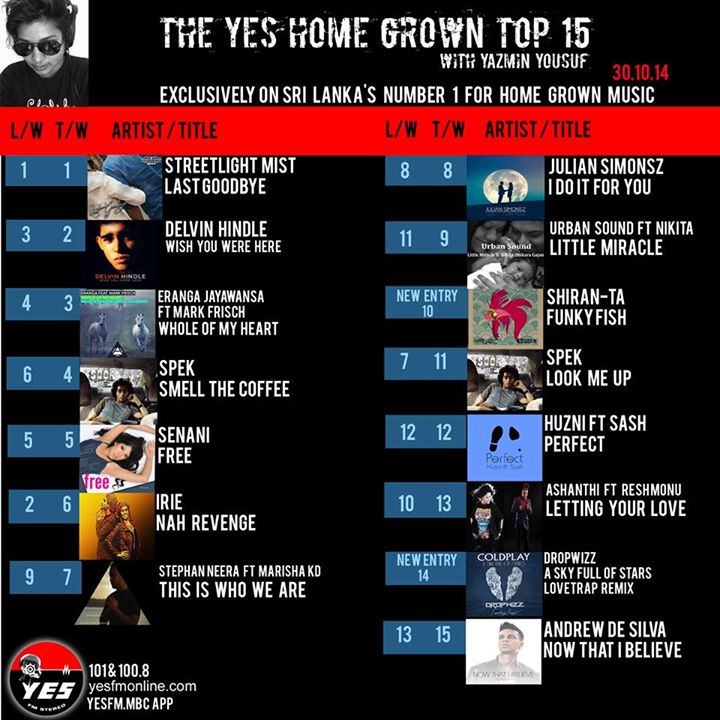 While no time has been mentioned,  keep tab on his FB Page for the first look of his documentary 'ADK 155' that captures his struggles & rise to fame. 
Just in time for the Sinhala & Tamil new year comes this special offering by Wayo and we think this is just the right kinda stuff!
Its been a while since this dj/producer released anything and this is a very interesting single by the fella..is it just us or does anyone hear "tit"? 😛 https://soundcloud.com/jayfunker/girls-talk-original-mix