Congratz to Shiran-ta On ReTaking Number 1
Its almost like we are witnessing the biggest chart battle of the Mighty S's! Congratz to the producer/Dj on this reclaiming.
No one dropped out of the countdown this week.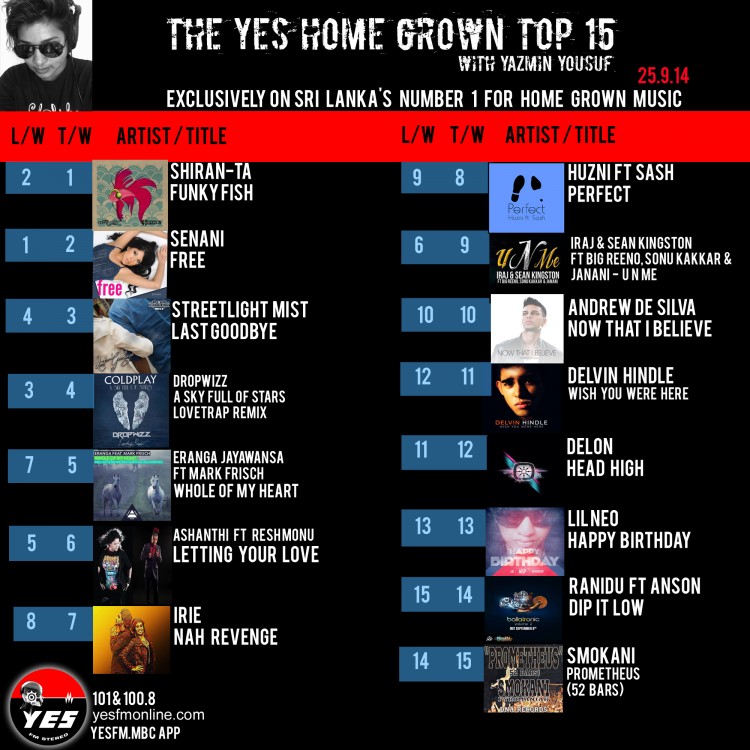 Producer & Dj iClown reveled last year that he was creating a different persona for his Drum N Bass efforts. Fast forward to yesterday when the lankan internet was treated
Producer Shevin is back with his second release. Released on the 13th is this all new take of The Fray's classic 'Never Say Never' featuring Radesh on vocals.
That awesome launch was nothing short of an amazing concert! Here's moments Starting off the show was Shashyani, followed by Anuki There was a Man Till God take over And