Congratz To Magic Box Mixup On Their Second Week At Number 1!
this is fantastic for the first Alternative band to top the YES Home Grown Top 15! Here's to more weeks Shaun, Shamin & the rest!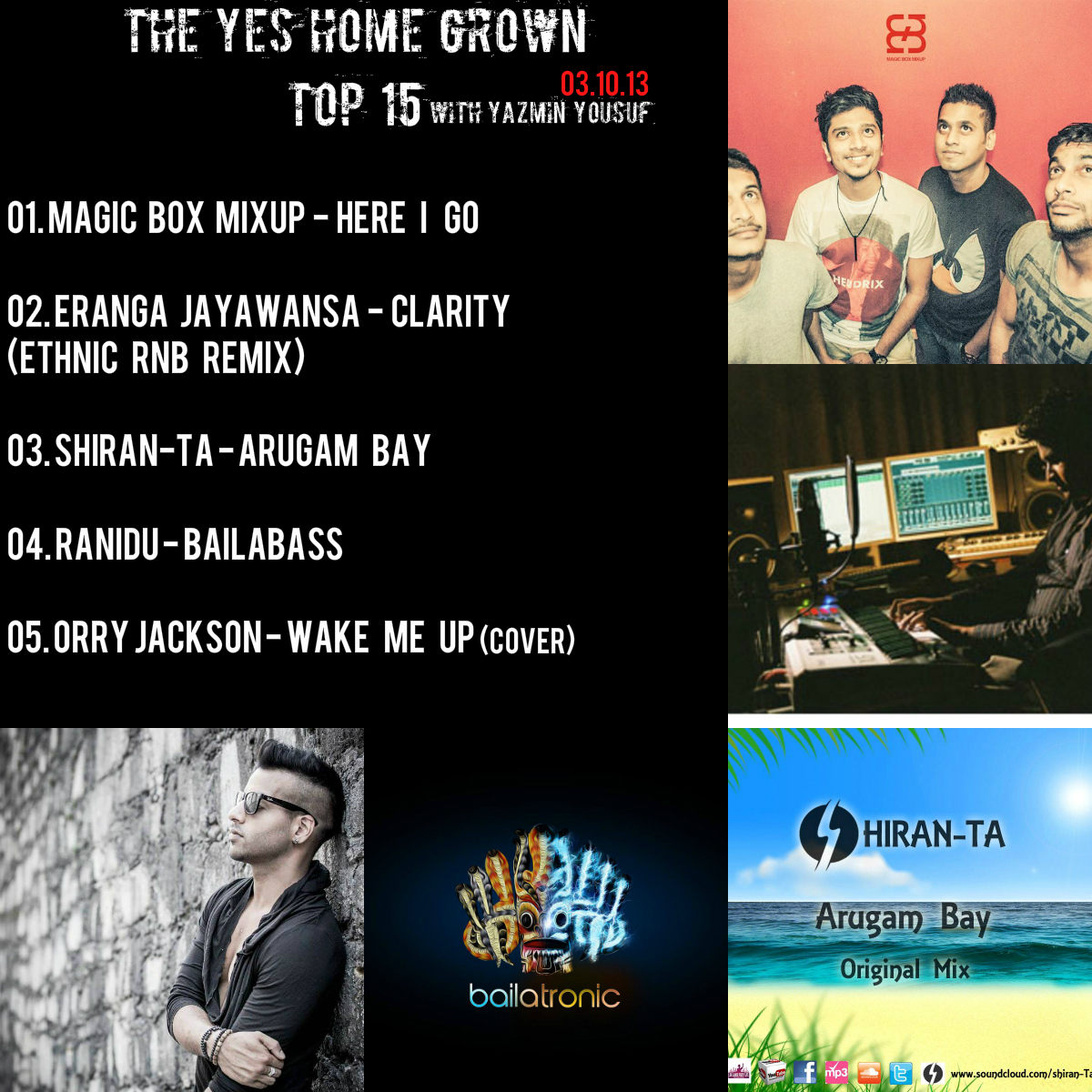 Launched a while back, this easy to navigate site contains everything you need to know about this senior rapper and its a good time to have it saved on your
Recorded at the Sooriya Village (wagon park) and in Hollywood (buddhi's vocals), here is an incredible Rock N Roll album that's been in the making for a while now and
Composed and arrangement by the multi talented Shyamalangan, this single features the soulful vocals of Umara & Dumal. See how you dig this.