Congratz To Deyo, Janani & Neeq On Their First Number 1 Together!
Plus this single has made YES Home Grown Top 15 history by being the first track to shoot upto that big daddy top spot in the shortest amount of time ever – 3 weeks!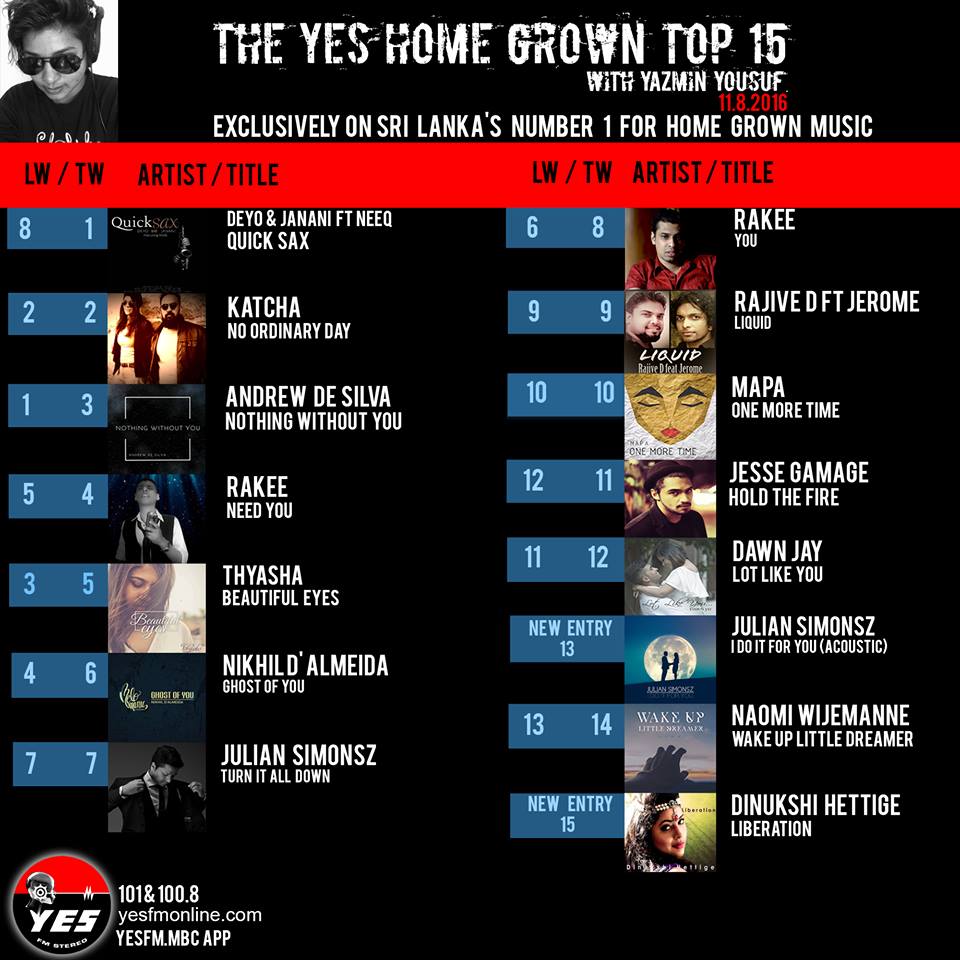 Here's the rest that happened on the show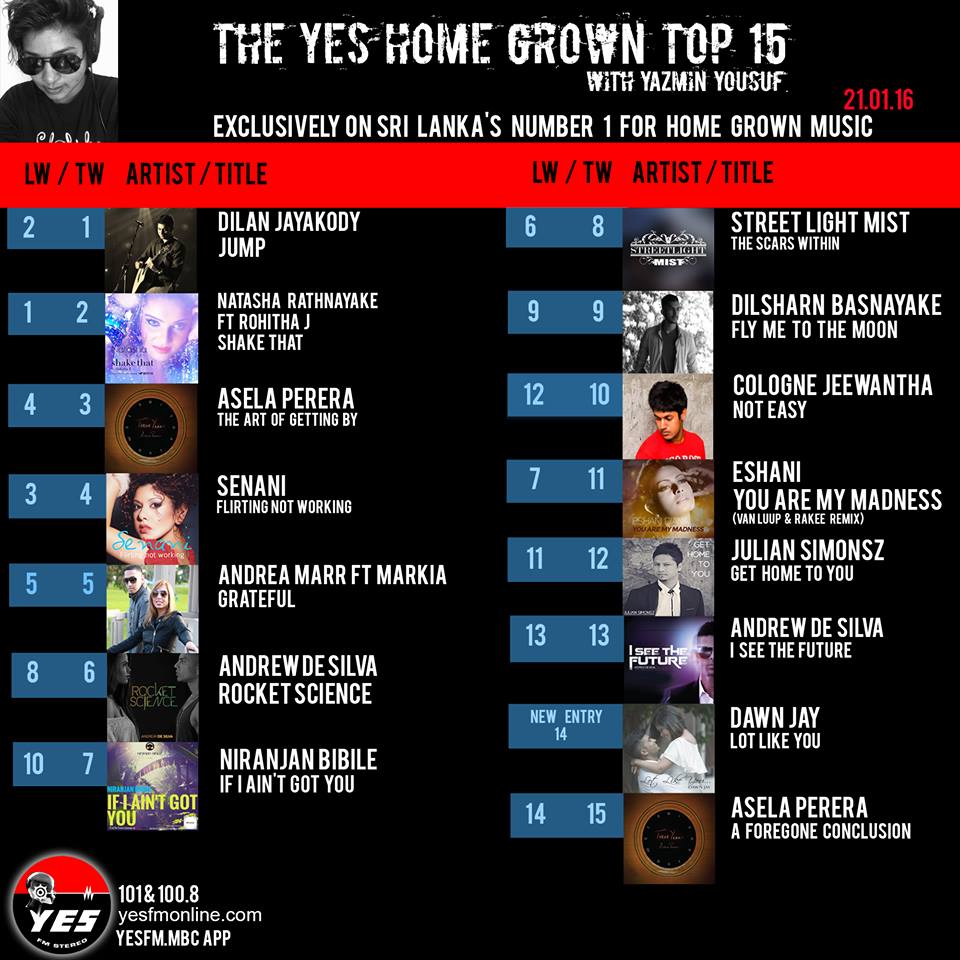 It's not everyday you get to hear a country song from Sri Lanka but here is one! Charaka Perera features reggae artist Shane Vanderwall on this all new release titled
Nadun is a new name from Lanka's music scene and here's his debut single which is some pretty good singer / songwriter stuff by him. See how you dig this!
Produced by 4th Note studio, here's a take of that classic thats been a pretty popular play during some of the island's hardest times. This one features artists Andrew Withana,