Congratz To Akram
On his debut single being the most demanded for and played on YES101, Sri Lanka's Number 1 For Home Grown Music..while this single spent 6 consecutive weeks at the top position, it spend a collective of 26 weeks now that in its self is a pretty impressive run.
Its also the first time the countdown has had 16 number 1's!
The stats also show us one more thing, that underground hip hop does have a weird commercial appeal, ask Smokani, he'd tell ya!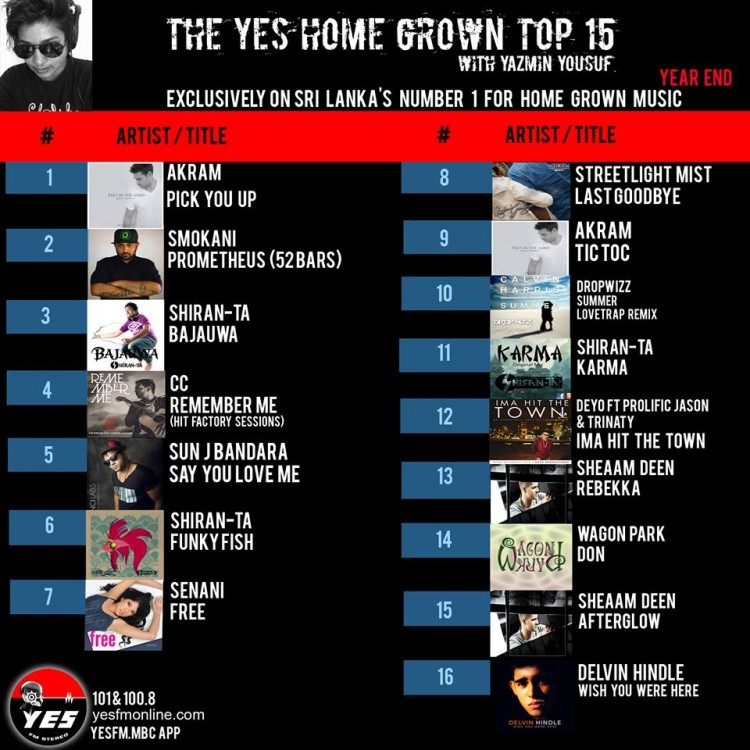 Released on the 15th of December comes this all new release by rapper Master D titled 'Banana'. The single is mixed, mastered and produced by Juda, and documents real life
This is such sonic finery, where do we begin with giving this dubstep effort its due compliments? Oh wait, here's what you can do..listen, share and if you dig it further..download
If you do own a copy of their debut offering H.U.S.T.L.E., you would be familiar with this single and we're glad it's got a pretty cool live video for it.