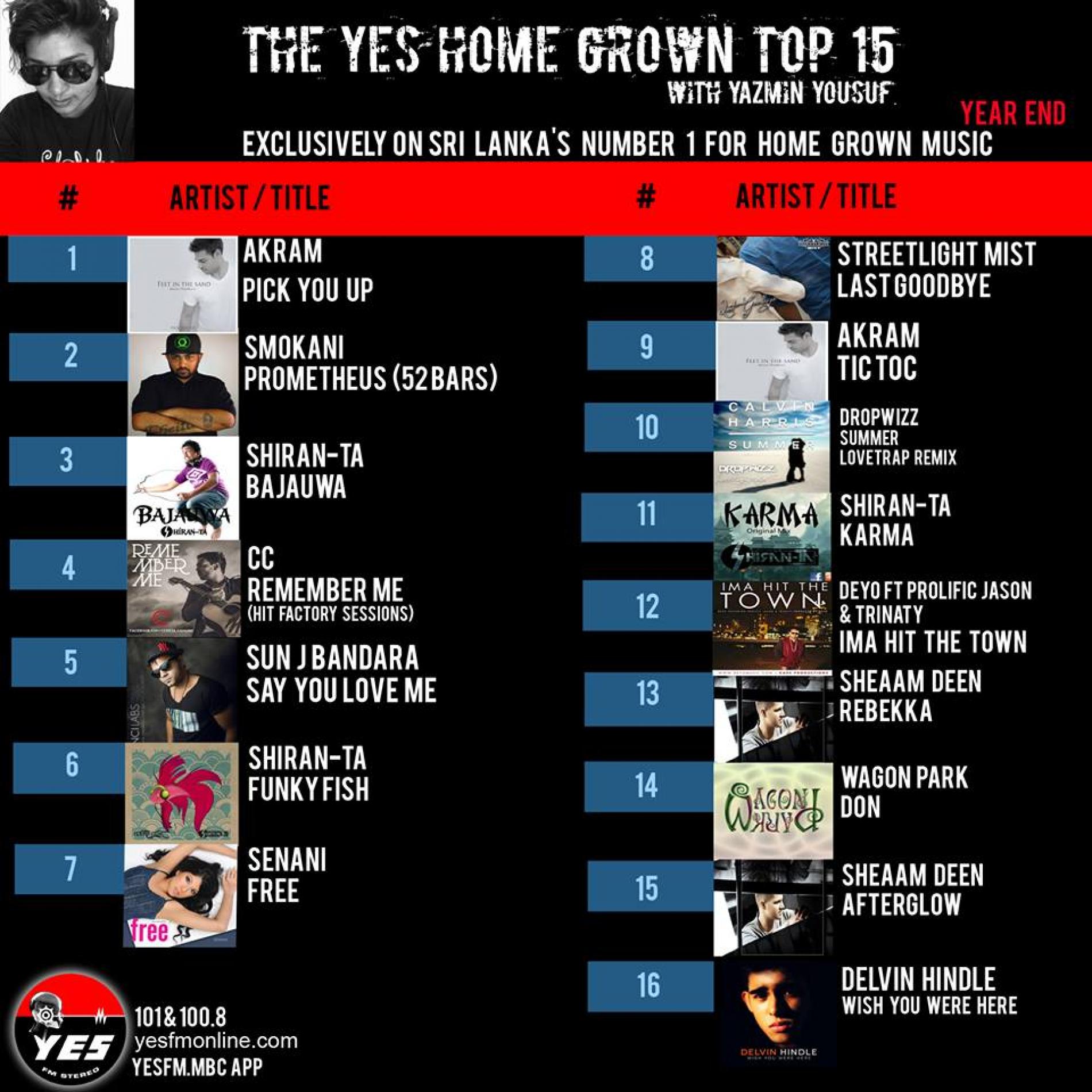 Congratz To Akram
On his debut single being the most demanded for and played on YES101, Sri Lanka's Number 1 For Home Grown Music..while this single spent 6 consecutive weeks at the top position, it spend a collective of 26 weeks now that in its self is a pretty impressive run.
Its also the first time the countdown has had 16 number 1's!
The stats also show us one more thing, that underground hip hop does have a weird commercial appeal, ask Smokani, he'd tell ya!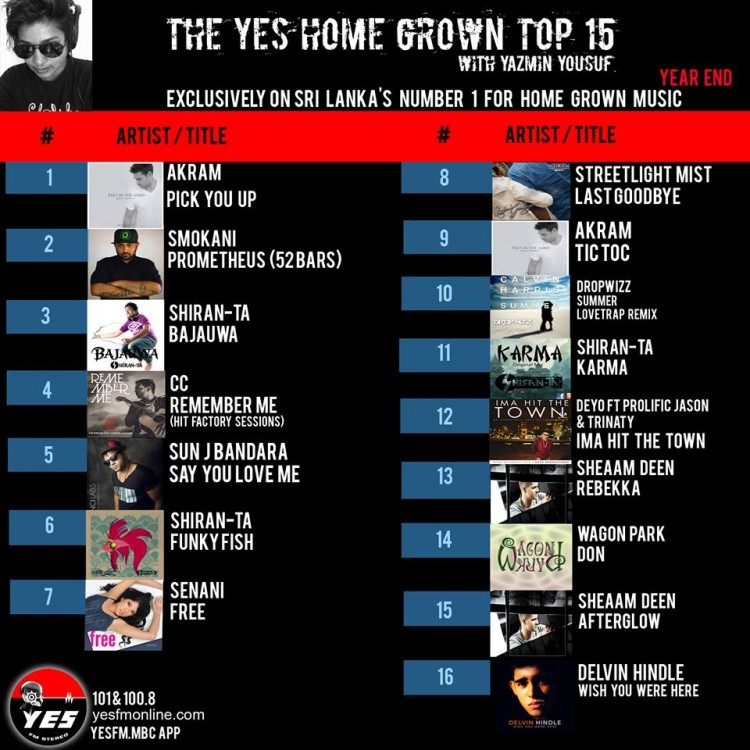 Released at the end of July comes this all new fun mashup of some of the best Sinahla & English reggae hits by a few friends – Celine Perera, Rajind
we have proof…while Tenny did tell us last friday, we were a hit hesitant about posting it but since Suresh confirmed on fb, yay to that! you can get the
JamLab is a fairly new band from the island's cover music scene but they sure have a tendency to put in their own spin on the classics and we love