Common Unknown – FreeFall
The Lankan internet saw the return of Abby (formerly known as Young Abby), this time around with another creative mind. Get to know the all new duo 'Common Unknown' already!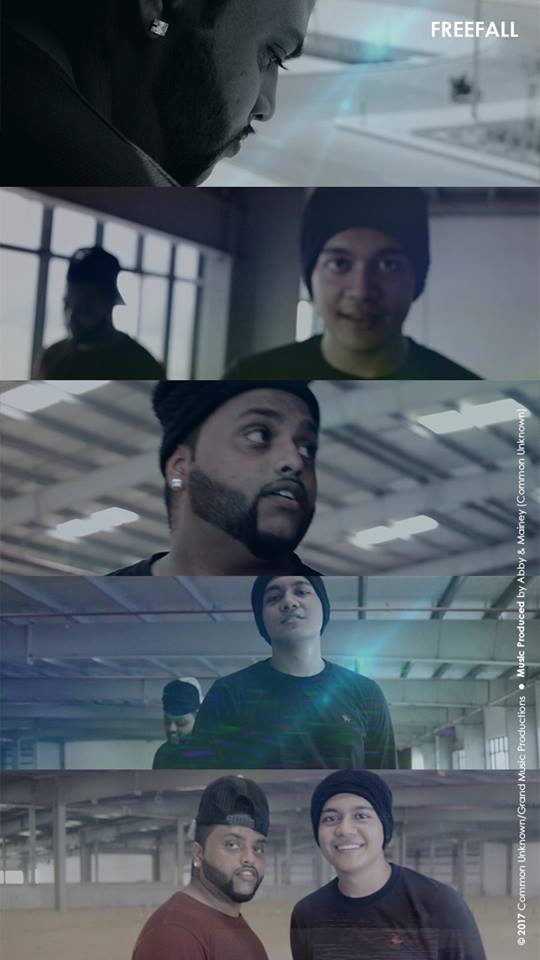 DecibelLk: Tell us about your new group and what we fresh fans can expect from your end?
Abby : We are Common Unknown, a group of 2 talented individuals and best mates, myself (24) & Mainey (18). Our group formed recently and is aiming for global stardom. We make all sorts of music but predominantly Rnb & Hip Hop. We feel that we both could bring a lot more to the table and hopefully win over the 21st century music minds of the masses.
Currently we have commenced working on our first studio album and our debut single dropped on the 12th this month, titled 'Freefall'. This single is a dedication to Drug addicts struggling to give up on Narcotics. The upcoming track "Menace In Your Mind" is in the making and details will be announced soon.
The initial aim of Common Unknown is to make an impact in the music world and to showcase our versatility not only in music production but, also creativity in video direction/production, song writing, composing, independent management, merchandising etc, cuz we do everything ourselves.
You'll see Common Unknown hitting the billboard charts and making many hits in the near future.
DecibelLk: About the name?
Abby: "We had two things in common – the struggles & the music we made. The silence became a portrayal of us being unknown hence, We are Common Unknown" – Abby & Mainey.
Check out the video that's been making its rounds like wildfire.
And we love what we are hearing! His newer effort is a collaba with Tony Junior (we think this is the same dj & producer signed onto Doorne Records) and
Released on the 15th of March, here's the 3rd episode of an all new series started by the Centigradz. Titled 'The Bunker Sessions', this are their jam sessions recorded live
It's been a long minute since Lakshane released new music but he's back with this all new future favorite titled 'Risk It All'. Catchy and the good stuff, this single