Chevaan Daniel : 'Shrungara Nethu'
This is one of those rare moments where we get to post a song by a renowned newsman from the island, and we think this effort is a pretty good one too. We catch up with Chevaan for a quick one to one on his newest drop (after a little longer than a decade) & more.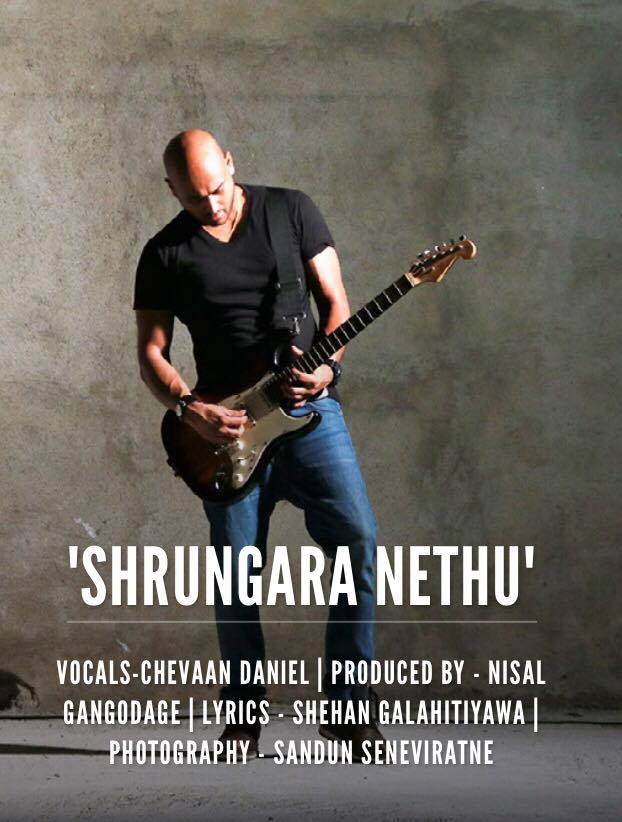 DecibelLk: You're back to doing music, possible after a decade or longer..were you inspired by a ton of guitar driven Sinhala music coming out?
Chevaan: I never 'left' doing music. My note books are filled with lyrics, melodies, compositions, ideas… I don't read or write music, so I've invented my own notes haha. The reason I decided to do this was mainly because I found the right mix of people to help me.  Nisal is just brilliant & Shehan is a magician lyricist.
DecibelLk: About your single 'Shrungara Nethu'
Chevaan: Well, I'm refusing to do a video for this, to start out with. I want people to enjoy this the old fashioned way: just listen to it. I'm not after millions of views and likes, I'm looking at touching one person.
DecibelLk: Is music going to be a thing now for you or is this a one off release?
Chevaan: Music has, is and will always be a 'thing' for me.
 Check out his single already!

Released on the 1st of November is this all new EP of awesome singer & songwriter material by Dilan Jay. While its a lot more lighter than his previous album
Friday night saw the release of an all new single by rapper, singer & producer Neo and this single featured his protege – Freaky MobBig. We caught up with them
It's official out! Janaka Selekta's newest 2 track Ep titled Worldly Theatre Vol 2 is nothing short of chilled out amazing goodness! Get the ep here